Anders Behring Breivik: I'm Not Insane, I'm An Activist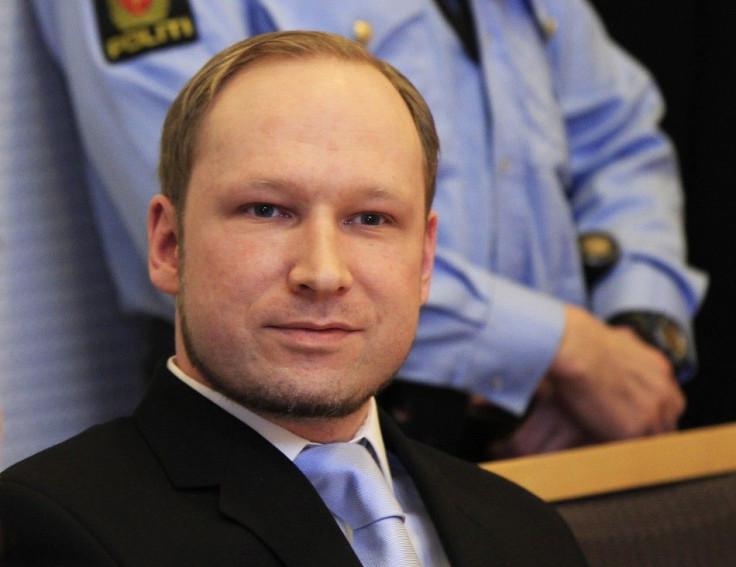 Anders Behring Breivik said in an open letter on Wednesday that being declared insane would be a fate worse than death.
Breivik, who is facing terrorism and murder charges stemming from the July 22 attacks in Oslo, was responding to a December report by two psychiatric experts which will likely be discussed during his upcoming trial later this month.
In earlier hearings Breivik has admitted to the car-bombing and shooting spree at a summer camp that killed 77 people last summer, but has plead not guilty to the charges, claiming that he committed the acts during a state of war.
Along with a court-ordered follow-up evaluation, the psychiatric report will help determine if Breivik is criminally insane, a verdict that would send the killer to a psychiatric ward rather than prison.
What will happen in the case, no matter what the conclusion, is that he (Breivik) will of course be incarcerated, John Christian Elden, a lawyer for the families of the victims of the Oslo massacre, stated in November.
And if the outcome is criminally sane or insane, that is, first and foremost a psychiatric question. The most important thing in our clients' opinion is that he will not be able to walk the streets.
Nonetheless, the insanity diagnosis is extremely important to Breivik himself. The self-proclaimed crusader against Islam, Marxism and immigration into Europe was outraged by the reports' designation that he was a paranoid schizophrenic, and his lawyers say that they will not plead insanity per their client's request, according to CNN.
I must admit that this is the worst that could have affected me as it is the ultimate humiliation, Breivik said in the 38-page letter. To send a political activist to an asylum is more sadistic and more evil than killing him! It is a fate worse than death.
The psychiatric report was based on conversations between Breivik and psychiatrists Torgeir Husby and Synne Sørheim, as well as on the details surrounding the July attacks.
Breivik, who said in the letter that he was given a copy of the report in December, claims that 80 percent of the information regarding the interviews is fictional, some of it malicious ... very sophisticated lies.
Breivik also questions Husby's and Sørheim's integrity, saying that their political views made them obfuscate the accounts of their sessions and pass unfair judgements on his mental health.
Their aim was quite clearly to create the premises that support the diagnosis they reached early on, he wrote, adding that he found 200 errors in the report.
In analyzing Breivik's letter, two Norwegian psychiatrists unaffiliated with the case argued that he is not psychotic but rather a misunderstood narcissist ... the outline of a person who lacks the identity he wants to have. Specialists Henning Værøy and Arne Thorvik upheld the first assessment of Breivik, saying he was sane, but aggressive and delusional.
© Copyright IBTimes 2023. All rights reserved.