Andreas Lubitz, Germanwings Co-Pilot, Received Treatment For Psychological Problems: Report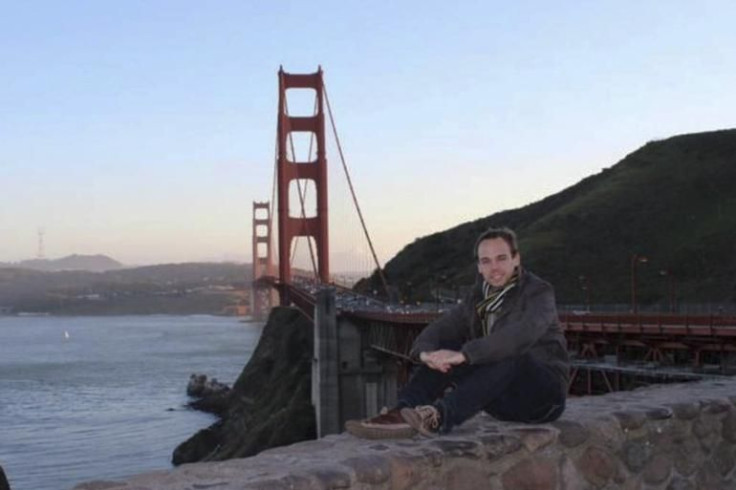 Update as of 5:59 a.m. EDT: A spokesman for Germany's Federal Aviation Office said Friday that Andreas Lubitz, co-pilot of Germanwings Flight 9525, had a medical condition that was noted in his pilot's medical certificate. However, he could not say whether the condition was related to his mental or physical health.
"We have a pilot license and a medical certificate. There is a SIC record," Holger Kasperski told the Wall Street Journal. "SIC means specific regular examination. We don't know what [condition] it refers to."
Original story:
Germanwings Flight 9525 co-pilot Andreas Lubitz's flight training was interrupted for six months in 2009 because he was suffering from "psychological problems," reports said Friday, citing German newspaper Bild Zeitung. The 27-year-old is alleged to have deliberately crashed Flight 9525 into the French Alps on Tuesday, killing everyone on board.
Bild Zeitung reported that a flight school operated by Lufthansa, which owns the German low-cost airline, in 2009 had designated Lubitz as "not suitable for flying," adding that he had received psychiatric treatment for 18 months. The report comes a day after Lufthansa CEO Carsten Spohr said that Lubitz was "100 percent fit to fly." Lubitz reportedly joined Germanwings straight out of flight school and had 630 hours of flying experience.
Lubitz had a "severe depressive episode," Bild Zeitung reported, adding that he was given "special regular medical examination" by a doctor at the time. On several occasions, he was forced to repeat his flying classes because of depression, before he successfully finished his training, the report said, according to the Guardian.
A Lufthansa spokeswoman declined to comment on the pilot's health, Reuters reported. Documents linked to Lubitz's psychiatric treatment would be passed on to French investigators once they had been examined by German authorities, Bild Zeitung reported, according to Reuters.
Investigators focused on Lubitz's mental health after Lufthansa revealed that he briefly interrupted his training in 2009. His former classmates told reporters in Germany that the "interruption" was due to "burnout-syndrome" (SIC).
Lubitz was given the "SIC" coding, which appeared on his pilot's license, Bild Zeitung reported, according to the Guardian, adding that investigators are also examining whether he was suffering from a "personal life crisis" at the time of the crash. On Thursday evening, police searched Lubitz's house, which he shared with his parents in the town of Montabaur, about 40 miles northwest of Frankfurt, and also the apartment that Lubitz had in Dusseldorf.
"Six years ago there was a lengthy interruption in his training. After he was cleared again, he resumed training. He passed all the subsequent tests and checks with flying colors. His flying abilities were flawless," Spohr had said Thursday.
The Airbus A320 was travelling from Barcelona to Dusseldorf with 150 people on board. Several questions have been raised about Lubitz's motives after French prosecutors alleged on Thursday that his "intention was to destroy this plane." Marseille prosecutor Brice Robin, citing recordings from the aircraft's black box, alleged that Lubitz initiated the plane's descent by pressing a button that accelerated the aircraft's speed and took it straight into the mountainside after the captain had left the cockpit. However, people from Lubitz's flight school in Montabaur have questioned this claim, describing the co-pilot as calm, low-key and as someone who was happy with his job.
Lufthansa and its subsidiary Germanwings could face huge legal liabilities amounting to more than the typical compensation given out in airline crashes, Reuters reported, citing aviation lawyers, who also claimed that potential lawsuits could focus on whether the airline properly screened the co-pilot at the time of training and during his employment.
© Copyright IBTimes 2023. All rights reserved.
FOLLOW MORE IBT NEWS ON THE BELOW CHANNELS