Germanwings Flight 9525: Andreas Lubitz's Flight Club, Neighbors Slam Deliberate Crash Claims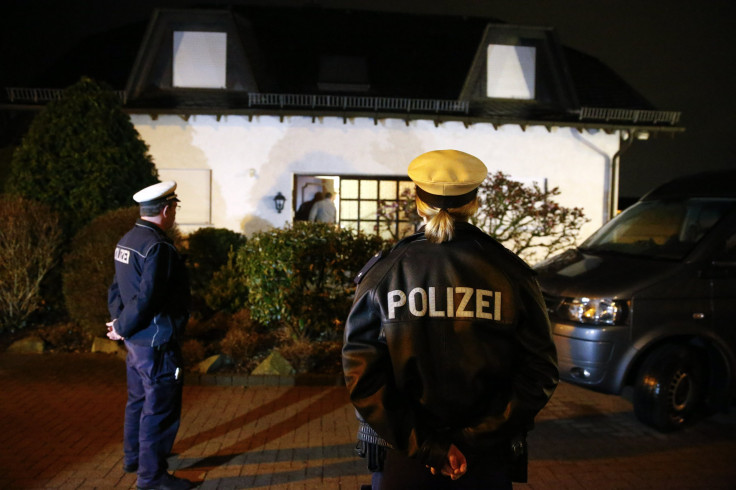 Andreas Lubitz, the Germanwings co-pilot who is alleged to have deliberately crashed Flight 9525, was "very happy" working for the airline, according to people in his hometown of Montabaur, Germany, the Associated Press (AP) reported. Several questions have been raised about Lubitz's motives after it was claimed by French prosecutors Thursday that his "intention was to destroy this plane."
Members of the LSC Westerwald e.V glider club, where Lubitz learned to fly as a teenager, and renewed his glider license last fall, slammed claims that the 27-year-old intentionally took down the plane, which was travelling from Barcelona to Dusseldorf with 150 people on board. Flight-tracking site Flightradar24 claimed, citing raw data from the plane's transponder, that the aircraft's autopilot was manually changed from 38,000 feet to 100 feet.
"He was happy he had the job with Germanwings and he was doing well," longtime club member Peter Ruecker, who reportedly watched Lubitz learn to fly, told AP. "He was very happy. He gave off a good feeling."
Club chairman Klaus Radke said he rejected the Marseille prosecutors' conclusion that Lubitz initiated the plane's descent by pressing a button that accelerated the aircraft's speed and took it straight into the mountainside after the captain had left the cockpit.
"I don't see how anyone can draw such conclusions before the investigation is completed," Radke told the AP.
Lubitz's neighbors in Montabaur described him as calm and low-key, and that he always appeared to be in good health. "I do not believe he killed himself and claimed other people's lives," neighbor Johannes Rossmann told AP. "I can't believe it until it is 100 percent confirmed."
On Thursday evening, police searched Lubitz's house, which he shared with his parents in the town of Montabaur, about 40 miles northwest of Frankfurt. The team of investigators found a "significant clue" in another apartment in Dusseldorf, but did not reveal what it was.
© Copyright IBTimes 2023. All rights reserved.
FOLLOW MORE IBT NEWS ON THE BELOW CHANNELS