Android 4.3 Jelly Bean Release Date Arrives: Verizon Galaxy S3 Receives New OS; Network's Galaxy Note 2 Update Remains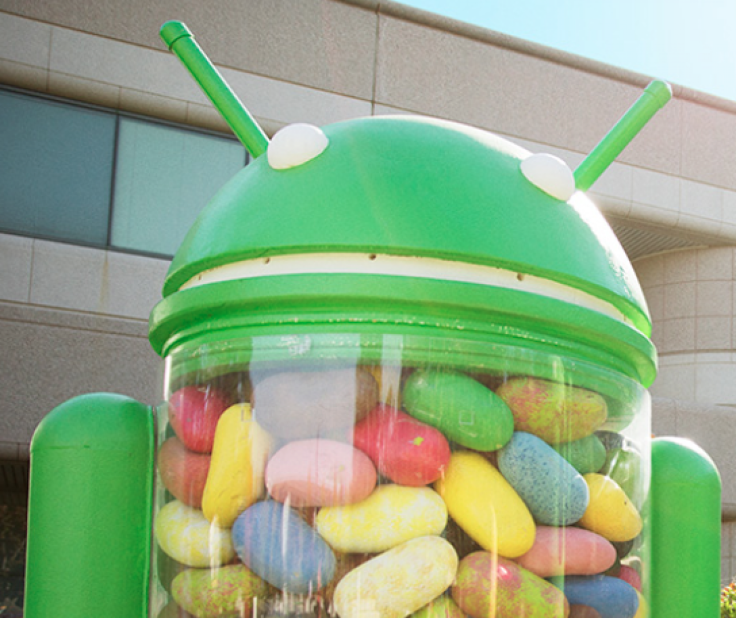 Verizon is slowly but surely catching up on its Android 4.3 Jelly Bean updates for Samsung devices, and next on the roster to receive the operating system is the Verizon Galaxy S3.
The older-generation device got somewhat lost in the fray of Android 4.3 updates, with many users anxious about seeing an update for the Verizon Galaxy Note 2; however, the network didn't forget about the Galaxy S3. Many carriers are still rolling out the Android 4.3 update in the wake of the major system bugs that caused Samsung to postpone the update for several models and carriers both in and outside of the U.S. The Verizon Galaxy S4 was among those devices to be affected by the post-update issues, which appear to be lingering depending on the carrier and the device model; however, Galaxy devices that began updating later seem to be less affected by the Android 4.3 problems than those that updated earlier. Verizon is usually last among the major carriers to give its devices support; we suspect this is in order to observe what problems occur for other carriers so that they can avoid the same issues in its updates.
Notably, reports indicate that some glitches have persisted on Galaxy devices, despite Samsung's attempt to fix them. In particular Sprint Galaxy S3 and Galaxy Note 2 users and AT&T Galaxy S3 users have reported various issues. Conversely, we updated a T-Mobile Galaxy S4 to Android 4.3 a little over two weeks ago and have not encountered any major problems. Users who are concerned about possible post-update issues may want to hold off on updating their Verizon Galaxy S3 handset until more information becomes available.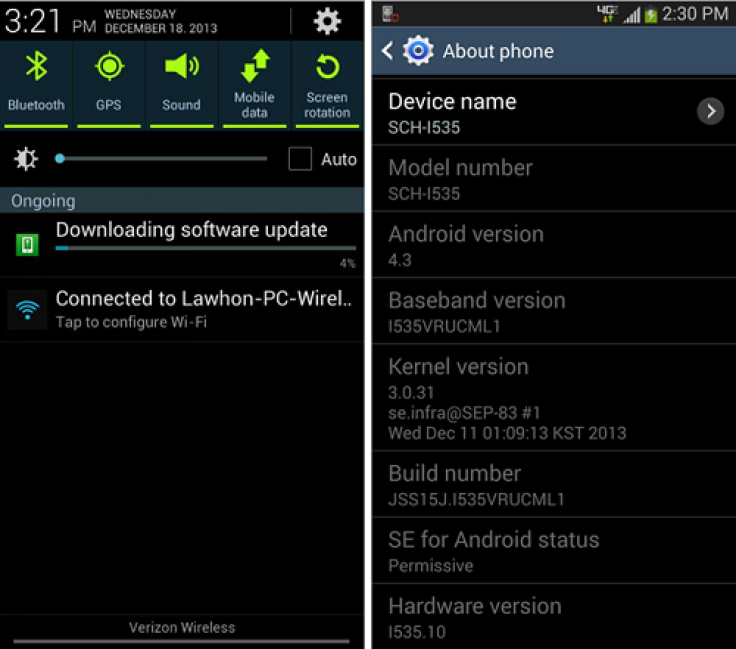 The JJSS15J.I535VRUCML1 build firmware for the Verizon Galaxy S3 is currently available over the air. Users can expect the Android 4.3 Jelly Bean update to include Galaxy Gear support and the Samsung KNOX security system. The Verizon Galaxy S3 will also receive such improvements and changes as the removal of Media Backup in Backup Assistant; the ability to move apps from internal memory to SD card; Sound & Shot support in the Camera app; Group Play supporting simultaneous video share for up to four devices; Multi Window enhancements; access to music player controls from Lock Screen; 'Location settings completed' checkbox has been removed from Setup Wizard; increased support for Bluetooth Smart Accessories; and roaming support for the TELUS Network in Canada.
Other devices that recently updated to Android 4.3 include the AT&T Galaxy Note 2 and the Cricket Galaxy S3. Remaining to update for Verizon is the Galaxy Note 2.
Has your Verizon Galaxy S3 updated to Android 4.3 Jelly Bean? Let us know in the comments below.
Follow me on Twitter @FionnaatIBT.
© Copyright IBTimes 2023. All rights reserved.