Android Platform Distribution: Android 4.4 KitKat Now Covers 1% Of Devices, Nearly 75% Running ICS or Higher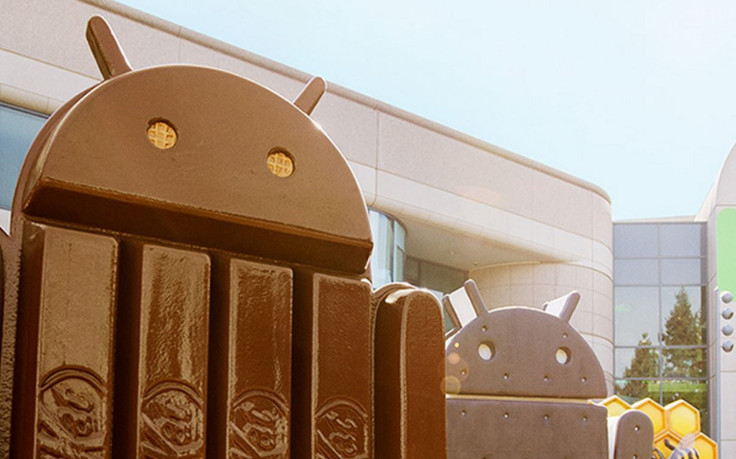 Over the last six years of its evolution, Google's (NASDAQ:GOOG) Android mobile-operating system has received many updates, including both major and minor firmware versions and the most recent one to join the party was Android 4.4 KitKat on Oct. 31.
On Monday, Google updated its developer dashboard with new platform distribution numbers, which revealed that 1.1 percent of all Android users -- those who have access to Google Play Services -- now use the new version of KitKat on their devices. And, as noted by XDA Developers, the Android 4.4 KitKat adoption rate is mostly attributed to the release of the Nexus 5 and timely firmware updates from Motorola and HTC (TPE:2498).
The updated dashboard, showing Android platform distributions, also revealed that nearly 75 percent of Android devices are currently running Android 4.0 Ice Cream Sandwich or higher versions of the OS. Android 3.2 Honeycomb has a tiny 0.1 percent share, while ICS has dropped 1.2 percentage points to 18.6 percent from last month.
While the Jelly Bean (API version 16 to18) was going strong at 54.5 percent in December, Gingerbread's share dropped to 24.1 percent from 26.3 percent in the previous month. It's worth noting here that older devices running Gingerbread will not get official updates to version 4.x.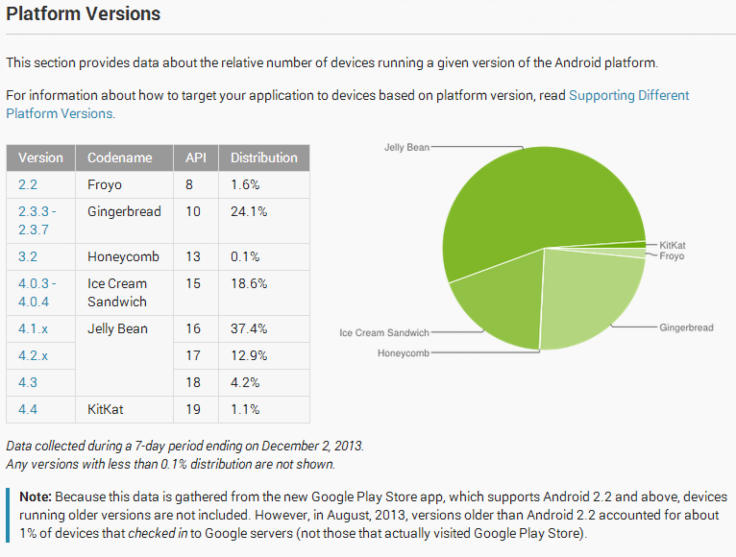 In addition to stats on the Android platform version, Google also released additional information regarding screen sizes and display densities of Android-powered devices.
As of Dec. 2, almost 9 percent (8.8 percent) of users used smaller devices, 79.4 percent of users had devices with normal-sized displays, 6.9 percent of users had large devices, and 4.9 percent of users had devices with extra-large screens.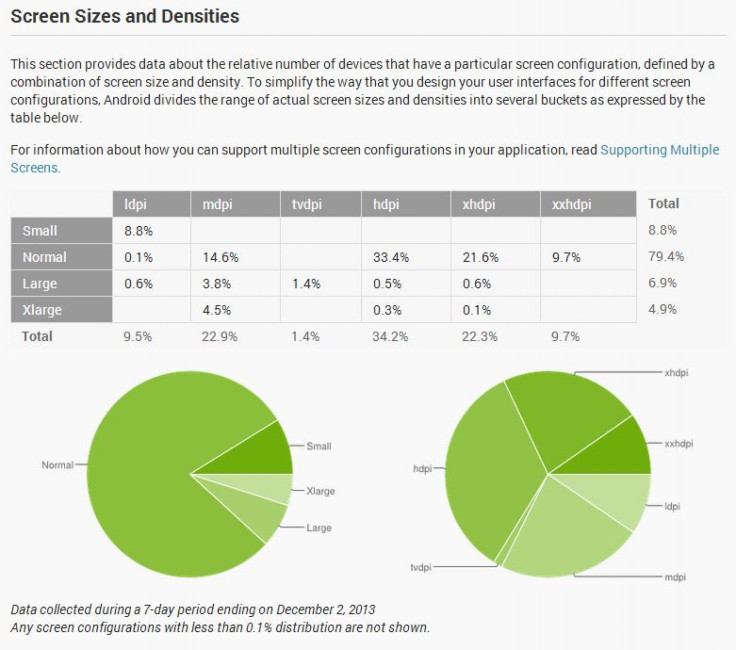 © Copyright IBTimes 2023. All rights reserved.