Ann Romney On Seamus Rooftop Trip: 'The Dog Loved It'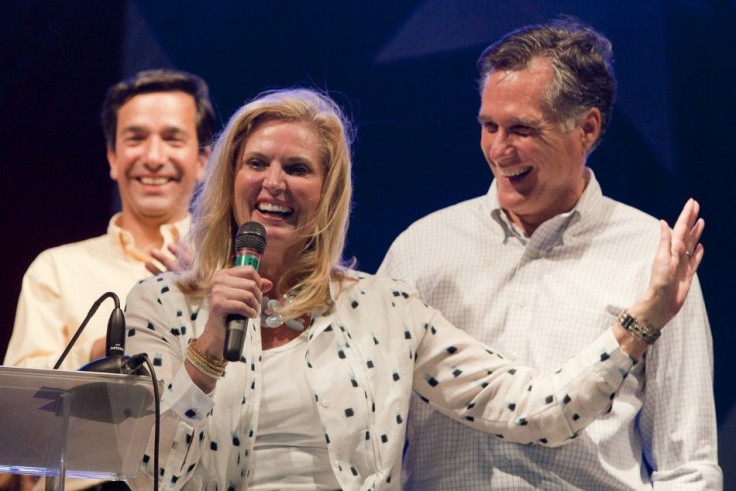 Ann Romney spoke up about the Seamus rooftop controversy that has long embarrassed her husband, defending her family's treatment of their dog thee decades ago.
The dog loved it, Romney told ABC's Diane Sawyer on Monday of the Irish Setter's ride on top the family car.
He would see that crate and, you know, he would, like, go crazy because he was going with us on vacation. It was to me a kinder thing to bring him along than to leave him in the kennel for two weeks.
The likely Republican presidential nominee has repeatedly come under fire for a 1983 incident in which he put Seamus in a crate and strapped it on top of the family car on a 12-hour trip from Boston to a summer cottage in Ontario, Canada, because there wasn't enough room in the vehicle. Animal rights activists are particularly upset about the incident and Romney's critics have used it to describe the former Massachusetts governor as callous and inconsiderate.
What made the story even more disturbing was how Romney had to wipe of the windshield with a hose because the dog got sick and dirtied himself and the car. He then put the dog back on top of the car for the rest of the trip.
Once, he -- we traveled all the time -- and he ate the turkey on the counter. I mean, he had the runs, Romney said.
Her comments came after her husband claimed the Seamus attacks have been the most wounding of the campaign so far.
When Sawyer asked Romney if he would do it again, he said he wouldn't.
Certainly not with the attention it's received, Romney said.
© Copyright IBTimes 2023. All rights reserved.