Anonymous Breaches Top Russian Law Firm With Global Clients, Dumps Data 'Protected By Attorney-Client Privileges'
KEY POINTS
Anonymous breaches Rustam Kurmaev and Partners
The five-year-old firm has 455 clients including global corporations and banks
Anonymous dumps 1TB of confidential data from the firm's clients
Anonymous has done it again! The decentralized international hacktivist collective this time embarrassed a top Russian law firm, which counts several big corporations and global banks among its clients, with a massive data dump of confidential documents.
The tons of confidential documents — 1TB of data — from Rustam Kurmaev and Partners (RKP), many of which would have been hidden from public eyes forever under attorney-client privileges, could even become a source of worry and legal troubles for some of these corporations in the days to come.
The operation was carried out by two cyber operatives working under the banner of Anonymous, who go by the handles DepaixPorteur and B00daMooda on Twitter. The massive dump is now available on DDoSecrets as was confirmed by Emma Best, a journalist and co-founder of Distributed Denial of Secrets (DDoSecrets), a non-profit whistleblower organization.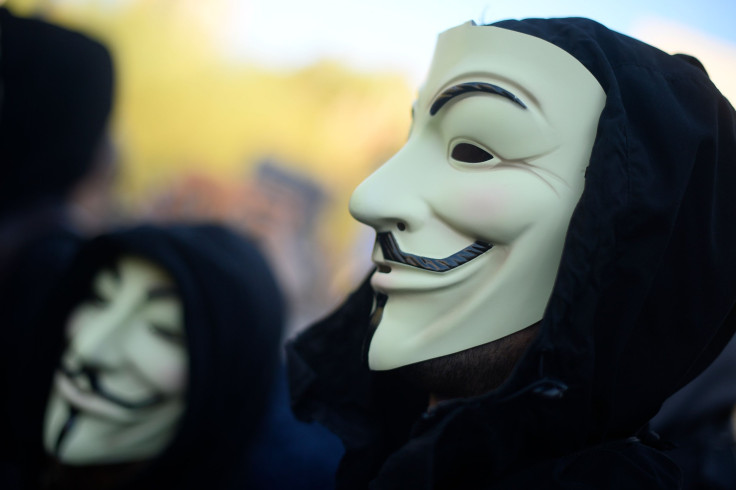 RKP, which claims to be a "Russian litigation powerhouse," has been in the country since 2017, has a diverse portfolio of clients, and specializes in "commercial litigation, bankruptcy and restructuring, corporate conflict, white-collar crime, and disputes with regulators and state authorities."
DepaixPorteur told International Business Times in an exclusive interview that the law firm services clients in Russia as well as in other parts of the world, including the U.S. RKP's clients, DepaixPorteur said, include "Ikea, Volkswagen Group Russia, Toyota Russia, Panasonic, Mechel PJSC, ChTPZ PJSC, Abbott Laboratories, Baker Hughes, ING Bank, Yamaha Motor, Jones Lang LaSalle, Caterpillar, JLL, Gilette, Citibank, Mars, and Russian market leaders VimpelCom, 2x2 TV channel and Sberbank."
RKP "also works with Russian authorities as well as state-run businesses like gas and electric companies," the operative noted. The hacktivist collective has pledged to target Russian companies and assets in cyberspace following Kremlin's invasion of Ukraine, and has already racked up several wins on the front.
Interestingly, Anonymous does not just randomly target businesses and government institutions. DepaixPorteur told IBT that every attack is meticulously planned, and strategically engineered to a certain degree of perfection, and a breach often follows a hard-fought battle in cyberspace. Describing the modus operandi, DepaixPorteur said Anonymous operatives worked to breach the RKP for "about a month" and took time to study the "insides and outs of their systems and business."
They said the data dump contains "emails, court files, client files, contact lists, videos, photographs, everything their law firm has done over the last three years basically." Calling the RKP hack and dump "one of the most important leaks [we've] they have done thus far," the Anonymous operative said it contains "potentially a lot of incriminating evidence of crimes and corruption as they're all very classified client files on corporations and banks all over, not just Russia but their foreign partners as well."
DepaixPorteur called the client files in the dump "the most interesting," saying some of them may never have been seen outside of a courtroom and could offer potential insights into lawsuits involving the corporations. They also said the dump contains "payment information and all types of other interesting tidbits."
They said while they were hacking into RKP, the firm's IT team kicked them out "like three times" and in response, they would "tease [the IT team] by hacking back in and emailing them all from their boss' account [letting them know]]that [we] Anonymous were taking all their data."
DepaixPorteur is one of the most active operatives working against Russia since Anonymous declared cyber war against the Kremlin and launched its OPRUssia in late February. Among their exploits achieved either working solo or working with other Anonymous operatives, are taking down Russian websites like the top Russian search engine site Yandex, Russia's official government sites as well as Russian news site servers.
They have also taken down Voronezh police department servers, the email server of the Ministry of Internal Affairs of Russia, a Russian web host that provides website services to police departments, a Russian data site, and Redcom Russian ISP broadband server, among others. They also hacked Russian TV state channels and closed-circuit televisions and printed anti-propaganda and tor installation instructions to printers all over Russia.
"We told you Anonymous would leak everything you had," DepaixPorteur said.
They have also hacked and dumped emails from Capital Legal Services (60 GB); Lipetsk Mechanical Plant (25 GB); Korolevskiy, a rations manufacturer for the Russian military; Regional Government of Tver; ssk-gaz emails, General Department of Troops and Civil Construction, and several others.
Over the past months, Anonymous' OPRussia has caused major damage in the cyber realm to the invading country, its institutions and even to businesses the collective deemed to be supporting the country. The hacktivist collective defaced government websites, hacked multinational companies like Nestle and leaked their data online. The movement also repeatedly hacked the global leader in nuclear technology Rosatom and the Russian central bank.
© Copyright IBTimes 2023. All rights reserved.