Anonymous Starts 'Huge' Data Dump That Will 'Blow Russia Away,' Leaks Rostproekt Emails
KEY POINTS
Anonymous launched a new cyberattack against Russia
The hacktivist collective hacked the emails of Russian construction company Rostproekt
Anonymous also launched a new website where all of its upcoming leaks will be dumped
Anonymous, the decentralized international activist and hacktivist collective, stays true to its promise of dumping "huge" data that will "blow Russia away" by leaking hacked Rostproekt emails to hold its followers over and launching a new site to host its upcoming dumps.
Twitter user DepaixPorteur, the same user who broke the news about the massive data dump news a few days ago, dropped the latest information on the social micro-blogging site, noting, "We are #Anonymous. We have created a new site to host our upcoming leaks + future Anonymous leaks. We also hacked Rostproekt emails as a treat to celebrate the new site & to hold you over while waiting for the upcoming dump(s)."
Rostproekt is a Russian construction company with head office in Krasnodar.
The hacked Rostproekt emails, which are 2.4 gigabytes in total, are available on the new website and can be downloaded using Torrent. International Business Times had the opportunity to talk to Anonymous, and when we pried on the content of the leaked emails, the collective hinted that "one guy did say he might've found malware sent to FSB agents."
Anonymous also provided an update on the "huge" data dump that will "blow Russia away," which it said will be available "within the next 1-2 weeks, latest." The collective added that the upload process is taking a while because the data are 1.22 terabytes in size.
The same hacktivist collective carried out the printer hack a few days ago to send a message across the transcontinental country. The movement printed "anti-propaganda and tor installation instructions to all hacked printers all over Russia."
However, taking the anti-Putin battle to Russian people with the printer attack to disrupt Kremlin's propaganda was not an easy feat. In retaliation, Russia launched a DDoS attack against Anonymous.
"Russia did try to DDoS one of our websites, but they did a sh-t job couldn't even get over 10,000 requests in one day or more than 20 MB bandwidth," Anonymous told IBT.
When asked for any message to Russian President Vladimir Putin or Ukraine, Anonymous said, "The same as always, F--k Putin and Slava Ukraini!"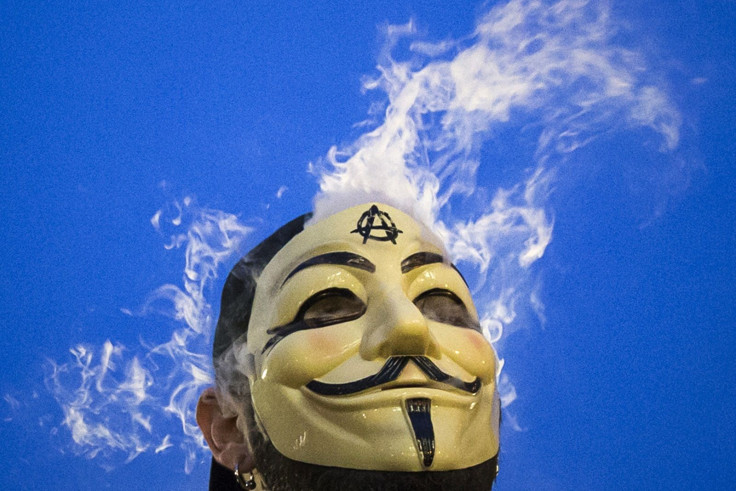 © Copyright IBTimes 2023. All rights reserved.
FOLLOW MORE IBT NEWS ON THE BELOW CHANNELS