Exclusive: Anonymous Preps Cyber Offensive Against Russia's Physical Infrastructure
KEY POINTS
Anonymous says Russia will launch cyber attacks on physical infrastructure
Says it needs to move beyond simple website defacements
Anonymous recently hacked printers across Russia to undermine the Kremlin's propaganda
Warns businesses operating in Russia of more hacks
Anonymous, the decentralized international hacktivist collective, that has recently hit Russia over its war in Ukraine may be getting ready for a new, more damaging phase in its sweeping cyber offensive against the Kremlin that would target the country's physical infrastructure.
Following the 48-hour ultimatum it gave to foreign businesses still operating in Russia, the collective scooped out and published massive amounts of data from Nestle for continuing to do business with Russia. It now says it has to now go beyond the simple website defacement and database leaks as it expects Russia to attack physical infrastructure in countries not allied with it.
International Business Times spoke to one of the members of the collective who carried out the Nestle database hack, who said Anonymous "will have to prepare an offensive to damage Russian physical infrastructure."
Anonymous said it was prepared to go beyond the current cyber attacks and do the things necessary to bring Russia to its knees. "I think that in this cyberwar we need more than information leaks, defacement — the message is clear for many Russian citizens. But soon Russia will decide to attack the physical infrastructure system of non-allied countries. Therefore, I think that Anonymous, like other groups, will have to prepare an offensive to damage Russian physical infrastructure," the hacktivist, who uses the Twitter handle Ksecureteamlab, said.
Anonymous is not alone in forecasting a Russian cyber attack targeting infrastructure in western countries. The White House on Monday released a statement from President Joe Biden citing "evolving intelligence" that the Russian government may launch some type of cyber attack on critical U.S. infrastructure. The president urged the private sector to urgently move to tighten their cyber defenses ahead of a possible attack.
Such attacks can be highly damaging to the economy and people's lives. The Colonial pipeline hack last May by the REvil ransomware group disrupted fuel supply across the U.S. East Coast and sent up prices. The group was allegedly connected to Russia, and Anonymous is now poised to return the favor.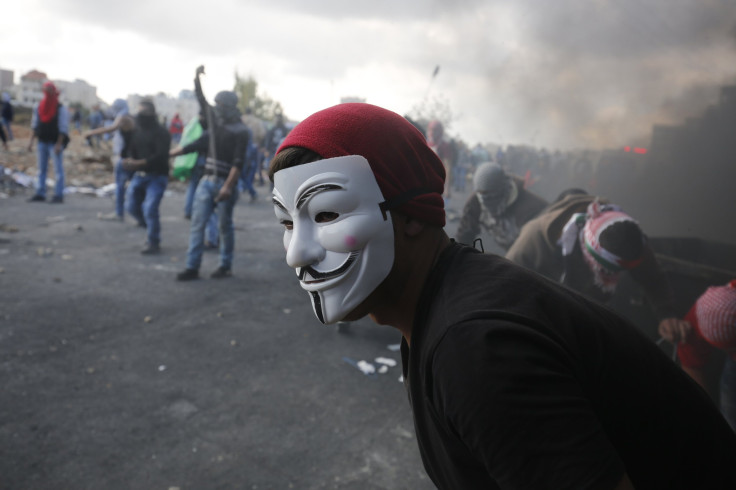 "Nestle's information leak was aimed at disclosing customer information in Nestle's corporate environment, those 50,000 records that include personal data of people affiliated with its services. We don't expect much from Nestle; we just divulge their information to lower their reputation," the hacktivist said.
It also warned other businesses still operating in the Russia to expect such attacks.
The group Kelvinsecurity team has taken credit for the Nestle hack and leak. Kelvinsecurity team is a group that has operated for over five years in the Dark Web and is currently supporting the cyber war against Russia.
The collective's most recent exploit was hacking into printers across Russia and printing PDFs containing a statement against the Kremlin's propaganda and war narrative.
© Copyright IBTimes 2023. All rights reserved.
FOLLOW MORE IBT NEWS ON THE BELOW CHANNELS