Anonymous Teases 'Huge' 'Data Dump' That 'Will Blow Russia Away;' Hacktivist Collective Drops Major Hint
KEY POINTS
Anonymous has launched a string of cyber attacks on Russia
@DepaixPorteur: the dump concerns "Russian business"
It sent text messages to Russian phone numbers en masse to combat Russia's propaganda
The hacktivist collective plans to dump a huge amount of data about Russia "very soon"
Anonymous, a decentralized international activist and hacktivist collective, has teased about a massive data dump it is planning to execute that it says will "blow Russia away."
Since the onset of war between Ukraine and Russia, Anonymous has incessantly hit the latter with various attacks on the cyber front. The hacktivist collective recently shared that its data dump will not only shake Russia but "blow it away."
The collective did not reveal details on what this colossal data dump is about, but noted that it would take them a few days to compile since the data is worth "hundreds if not thousands" of gigabytes."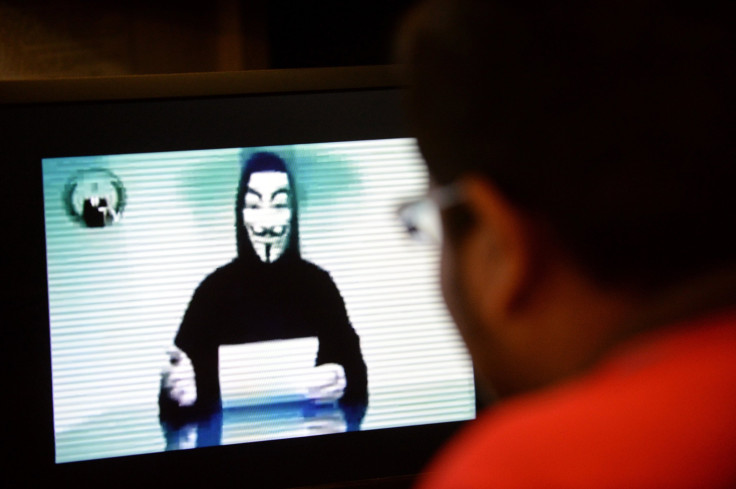 While it would be a while before the data would become available to the public, Anonymous assured its followers on Twitter that it would be "worth the wait."
An Anonymous hacktivist, who uses the Twitter @DepaixPorteur, confirmed the data dump to International Business Times but would not give any other details beyond that. "So we do have a big data dump coming up, but we can't really specify much more than that," they said.
Interestingly, they dropped a major clue during the chat, saying that the dump has something to do with "Russian business," adding, "That's the only tip I can give you for now." They also would not give a definitive timeline for the data dump but shared that it could happen "within the next few days."
Since Russia invaded Ukraine, Anonymous has launched multiple attacks against the invading country.
The hacktivist collective hacked Russian TV channels and aired pro-Ukraine messages, and even hacked Russian TV and streaming services and aired war footage.
Anonymous also hacked Roskomnadzor, the country's media censoring agency.
Among the other exploits of Anonymous were the attack on the Russian Space Research Institute, whose website it defaced, and the hacking of public cameras across Russia to superimpose messages against President Vladimir Putin and his army.
Recently, Anonymous launched a massive anti-propaganda movement against Russia. Squad303, its affiliated group, developed a tool that enables non-technical individuals to send text messages to Russia to help combat the official propaganda. The campaign aims to inform Russians about the actual happenings in their country.
© Copyright IBTimes 2022. All rights reserved.
FOLLOW MORE IBT NEWS ON THE BELOW CHANNELS