Another Food Crisis Looms Driven By Soaring Grains And Sugar Prices, UN Agency Warns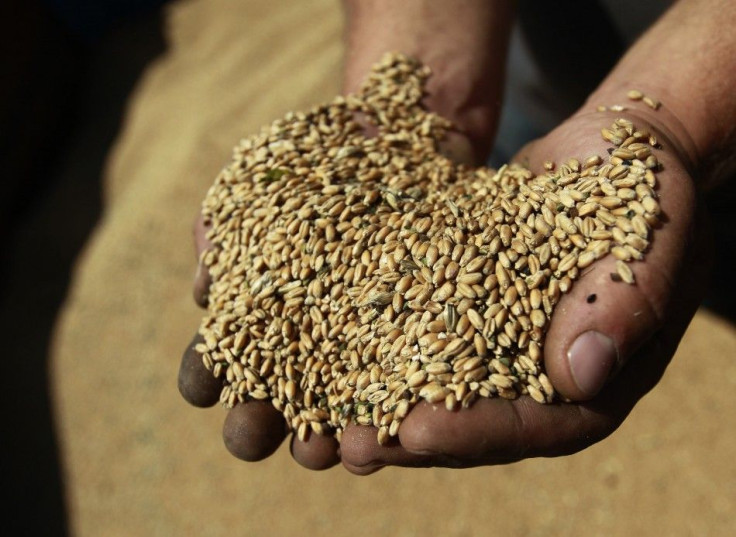 A global hike in food prices last month due to unfavorable weather conditions, compounded by exporting nations placing restrictions and importing nations stockpiling due to concerns over the grain price rally, could lead to a food crisis along the lines of the one that happened in 2007-08, the U.N.'s food agency warned Thursday.
In a report published Thursday, the Food and Agriculture Organization (FAO) said the Food Price Index climbed six percent in July, mostly driven by a soaring grain and sugar prices, after three months of decline.
The severe deterioration of maize crop prospects in the U.S. following extensive drought damage pushed up maize and soybean prices to a record high last month, the report said. International wheat quotations also surged 19 percent amid worsened production prospects in the Russian Federation and expectations of firm demand for wheat as feed because of tight maize supplies. Rice prices were the only beacon of hope remaining stable last month.
The soaring sugar prices, with the FAO Sugar Price Index registering a leap of 12 percent in June, was due to the untimely rains in the world's largest sugar exporting country Brazil. Poor monsoon rains in India and scanty rain in Australia also contributed to the price hike.
Dismissing earlier speculation that Russia might impose export restrictions after a drought hit crop harvest, Moscow said Wednesday that the country saw no grounds to ban grain exports this year but did not rule out protective export tariffs after the end of the 2012 calendar year.
Last crisis saw a number of major exporting nations placing bans and higher tariffs on exports of basic crops including rice, corn and wheat.
Analysts said major food importing nations, in their attempts to gear up for a food shortage, may be making the situation worse by extensive stockpiling.
U.S. corn exports jumped past week to the second highest in 10 months due to a single purchase made by private importers in Mexico. Buyers in the tumultuous Middle East are flocking the markets due to concerns over low wheat harvest in the Black Sea region.
West African nations of Mali, Niger and Ivory Coast have slashed or removed taxes on a range of imported foods in a bid to contain rising food prices, which sparked protests in Egypt, Cameroon and Haiti five years ago due to a surge in prices. Prices had steeply declined due to the economic slowdown which followed, which brought the oil prices down and lowered demand for commodities.
"I know we are in a period of rising prices, especially when it comes to basic foods like sugar. But I call on businesses to respect promises that they made with the ministry of trade," Niger's President Mahamadou Issoufou said in a speech August 2, referring to meetings between the government and traders last month, reported Reuters.
Meanwhile, the U.S. is under pressure to relax its ethanol quota as José Graziano da Silva, the director-general of FAO said that an "immediate, temporary suspension" of the mandated ethanol production could help prevent the looming food crisis.
The U.S. would use about 40 percent of its corn for ethanol production because of the Congress-enacted mandate despite reduced harvest of the crop which, if pumped into the food market, would help thwart shortages, da Silva wrote in the Financial Times.
"Much of the reduced crop will be claimed by biofuel production in line with U.S. federal mandates, leaving even less for food and feed markets," he wrote just a day before the U.S. government issues a crucial crop report that is expected to show declining U.S. corn output and stockpiles at near-record lows.
"An immediate, temporary suspension of that mandate would give some respite to the market and allow more of the crop to be channeled towards food and feed uses," he wrote.
Analysts, however, predict that the present situation won't be as bad as the last crisis, with Nestle, the world's largest food company, saying that it expects the prices to crumble in the second half of the year.
© Copyright IBTimes 2022. All rights reserved.
FOLLOW MORE IBT NEWS ON THE BELOW CHANNELS