Anti-ISIS Offensive: US-Led Effort Finds Global Support But Torture Practices Mar America's Image, Pew Survey Finds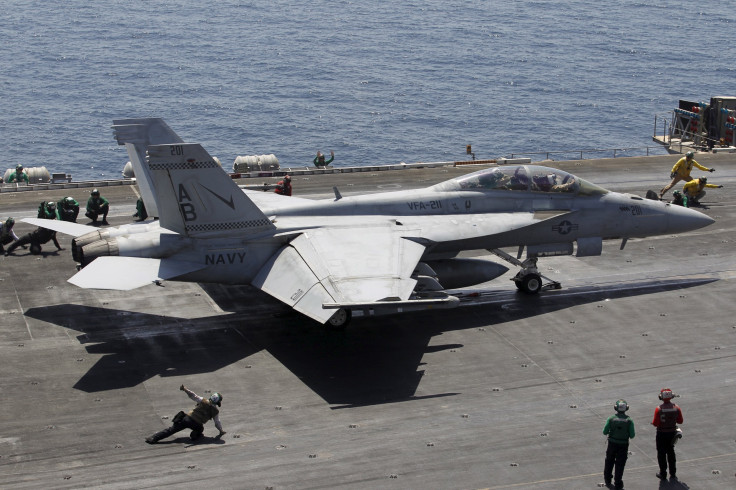 The rise of the Islamic State group has generated an overwhelming wave of worldwide support for the U.S.-led military offensive against the militant group, according to a new survey conducted by the Pew Research Center. This is in stark contrast to the predominant global sentiment about the Iraq War a decade ago.
The 40-nation poll poll showed that U.S.-led airstrikes against ISIS positions in Iraq and Syria found favor among most people residing in European countries that have been historic American allies as well as among those living in Middle Eastern nations, including those typically critical of American foreign policy.
"There is extensive global support for the U.S. military campaign against ISIS, with a median of 62 percent across the countries surveyed supporting American military efforts against the group in Iraq and Syria," the Pew Research Center said, in a statement, on Tuesday.
According to the findings, 80 percent of Americans support the U.S. air campaign against ISIS, including 88 percent of Republicans, 80 percent of Democrats and 75 percent of independents.
In Lebanon and Jordan -- both of which share a border with Syria -- more than three in four people supported American military actions against ISIS, while Palestinians and Turks also back the U.S. air campaign. In Israel, 84 percent of respondents supported the airstrikes against ISIS, 87 percent of whom were Jews and 69 percent were Arabs.
The military effort also received support across most nations polled in Asia and Africa, with Malaysia and Senegal being the notable exceptions. The strongest opposition came from Russia, where 67 percent of respondents disapproved of the U.S. military efforts to halt ISIS' advance in the Middle East. Russia was followed by Argentina, where 62 percent of respondents stood in opposition.
Meanwhile, even as the ISIS offensive gained global support, people around the world were found to be critical of the U.S. government's interrogation methods in the period following the Sept. 11, 2001, terror attacks. While half of those surveyed said using torture against suspected terrorists was uncalled for, only 35 percent said the methods were justified.
"Opposition is strong among some of America's top European allies, with majorities in Germany, Spain, the UK and France saying these methods were not justified," according to the survey. "Outside of Israel, there is relatively little support for the post-9/11 interrogations in the Middle East. Most in Asia also say these techniques were not justified."
The Pew survey came nearly a week after the U.S. House of Representatives voted against a rapid withdrawal of military troops stationed in Iraq and Syria to fight ISIS. U.S. President Barack Obama in February asked Congress to authorize the use of military force against ISIS in Middle Eastern countries.
Earlier this month, the Pentagon announced that the U.S. has so far spent over $2.74 billion in its offensive against ISIS in Iraq and Syria since airstrikes began last August. The U.S. government also recently announced the deployment of an additional 450 military advisers to western Iraq to support Iraqi security forces fighting ISIS militants in the region.
© Copyright IBTimes 2023. All rights reserved.