Anti-Muslim Hate Crimes Have Spiked After Every Major Terrorist Attack: After Paris, Muslims Speak Out Against Islamophobia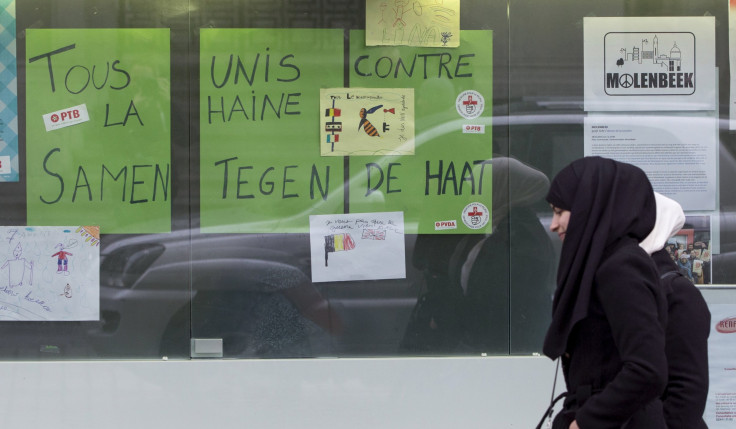 Twitter hashtags affirming that Muslims are not terrorists have trended and videos decrying anti-Muslim bias have gone viral, but hate crimes have already begun to dominate local media reports in North America and Europe in the wake of last Friday's terror attacks in Paris. They're part of a larger trend of documented spikes in anti-Muslim activity following major terror incidents.
In the immediate aftermath of Sept. 11, anti-Muslim crimes in the U.S. jumped 1,600 percent. After the 2005 London bombings, police reported that the rate of hate crimes in the city — mostly targeting Muslims — rose sixfold. In the three months following the attacks on Charlie Hebdo in France earlier this year, anti-Muslim incidents rose 281 percent.
An easy solution isn't clear, but amid the anti-Muslim backlash, and with more than half of U.S. governors now opposing Syrian refugee resettlements, organizations like the Council on American-Islamic Relations have issued calls for leaders and public figures to speak out against anti-Muslim bigotry in an effort to prevent more hate crimes.
CAIR has already begun tracking anti-Muslim incidents across the U.S. after the Paris attacks, noting on Tuesday that incidents so far have included vandalism at a Texas mosque where its door and a Quran were smeared with feces, terror threats sent to two Florida mosques, shots fired at a Muslim family's home in Orlando, Florida, hateful graffiti in Connecticut targeted at a Muslim student and "innumerable hate messages sent online and by phone." The FBI released Monday its annual hates crimes statistics report, which found that anti-Muslim hate crimes rose in 2014, despite a nationwide drop in hate crimes overall.
"The mainstreaming of Islamophobia by a number of our nation's political and religious leaders has encouraged the latest hate-filled actions of anti-Muslim bigots," CAIR communications director Ibrahim Hooper said in a statement. "Now is the time for those leaders who are concerned about traditional American values of religious inclusion and tolerance to speak out against Islamophobia and anti-Muslim hate crime."
Religious Hate Crimes in the United States | FindTheBest
The crimes aren't a uniquely U.S. problem — in the U.K., police arrested a 43-year-old salon owner Sunday in connection to a "racially abusive" Facebook post saying her business would no longer take bookings from "anyone of the Islamic faith." In Canada, police confirmed an arson at a Peterborough, Ontario mosque was being treated as a hate crime after it was allegedly torched Saturday night, and an alleged assault on a Muslim woman in Toronto on Monday was also being investigated as a hate crime after police said two men punched her in the stomach and face and called her a terrorist.
But experts say the spikes in anti-Muslim crimes seen after terrorist attacks can likely be managed with greater pushback from leaders against anti-Muslim sentiments. A 2011 Pew Research Center survey on the Muslim-American community found that there is evidence that Americans take leaders' messages to heart when it comes to racially motivated backlash after terrorist events.
"One thing that we did find in our polling immediately in the aftermath of 9/11 is that there was a very clear sense in the data that President Bush's statement to not blame all Muslims, to make distinctions and not lay upon the Muslim-American population a responsibility for what happened on 9/11, seemed to actually make a difference," survey research director Scott Keeter said.
© Copyright IBTimes 2023. All rights reserved.