Anti-Obama Mitt Romney Campaign Video Taken Down For Copyright Violation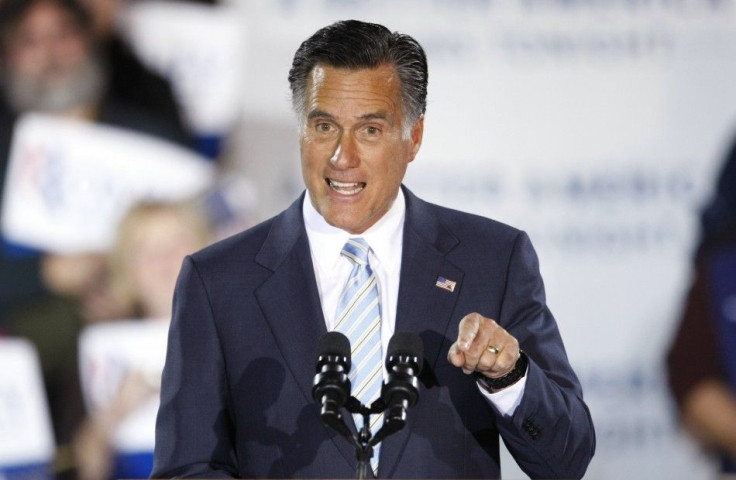 An anti-Obama YouTube video uploaded to Mitt Romney's official campaign website on Monday was taken down within hours after allegations of violating a copyright.
The clip, which came in response to an anti-Romney TV ad President Barack Obama's re-election campaign released on Saturday that played on Mitt Romney's off-pitch rendition of America the Beautiful, made fun of Obama's famous performance of the Al Green ballad Let's Stay Together.
The video depicts segments of Obama singing the Al Green standard, spliced between negative headlines about Obama and his campaign finance dealings.
The anti-Romney video released Saturday by Barack Obama's campaign was very similar to Mitt Romney's response video. Obama's video had Romney singing America the Beautiful in between bad headlines about his finances and tenure at Bain Capital.
The Romney campaign uploaded the campaign video -- dubbed Political Payoffs and Middle Class Layoffs -- to MittRomney.com Monday along with the following caption:
Middle-class families are struggling in the Obama economy. Instead of working to restore their economic security, President Obama is too busy rewarding his biggest donors. The Obama record is one of political payoffs and middle-class layoffs.
But as of Monday night, the embedded YouTube code for Romney's video was still working on his website, but the video itself had been pulled down, and would-be viewers were instead greeted with the message 'Political Payoffs And...' This video is no longer available due to a copyright claim by BMG_Rights_Management.
Videos are often taken down in such a manner when a YouTube user does not have permission to post the material. It is unknown at this time precisely what broke copyright and drove BMG to ask that the video be taken down, but it was likely a response to specific clip or image that had not been cleared with the company.
The Romney campaign had not publicly commented on the YouTube video situation by late Monday night.
Click this link if you want to check out the page on Mitt Romney's campaign site that once displayed the anti-Obama campaign video that has since been taken off YouTube. Here's the link to the since-removed campaign video itself on YouTube.
© Copyright IBTimes 2023. All rights reserved.