Apple AirPods Pro To Be Utilized In Hearing Study
KEY POINTS
Apple's Research app has a Hearing Study that monitors headphone use and ambient noise
The app previously used iPhones and Apple Watches to monitor data
A new update adds the AirPods Pro to the list of devices that can acquire research data
Consumers participating in Apple's Hearing Study will now be able to use their AirPod Pros for the purpose.
Apple's Research app features three unique long-term studies that utilize some of the company's offerings such as the iPhone, the Apple Watch, and the Cycle Tracking app. The app was launched in fall last year and is meant to help Cupertino learn more about how it can further its push for health.
One of these studies, Hearing Studies, is purposed to look into the impacts that exposure to sound brings to a person's health, particularly their hearing health, stress levels, and cardiovascular health. Apple will monitor each study participant's headphone usage and his exposure to the noises around him using the iPhone and the Noise app on Apple Watch.
Cult of Mac noted that using the iPhone to gather audio data might prove to be a bit inaccurate, due to the fact that the handset is "often stowed away in a pocket or bag." The layers of cloth and other obstructions could very well impair the iPhone's ability to receive audio signals, which will in turn affect the Research app's ability to acquire accurate data.
Thankfully, Apple will be using another means to acquire audio data from users. According to the release notes for Apple Research app version 1.1.2, users who enrolled in the study will be able to use their AirPods Pro for the purpose of monitoring headphone use and ambient noise. "Support for AirPods Pro in the Apple Hearing study" is specifically stated in the notes.
The AirPods Pro are seen to be a great help when it comes to monitoring the aforementioned details. First of all, it's a pair of headphones. Second, its technologies, particularly the external microphones used for Active Noise Cancellation, will be useful in monitoring environmental noise around the user. It appears that Apple has struck gold with this decision.
The update patch also includes fixes and improvements that all users will appreciate, especially those who are suffering from a particular issue with the Apple Watch. Several Watch users who enrolled in the study have complained that the Research app "kills" the Watch battery very quickly. Apple promised that the update offers "Battery life improvements with the latest watchOS update."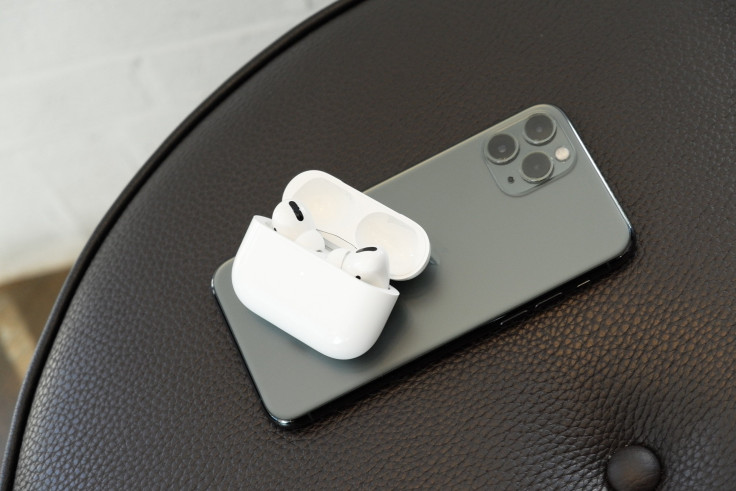 © Copyright IBTimes 2023. All rights reserved.