Apple: Battery Drain Issues In iOS 13.5.1 Update Reported By Some iPhone Owners
KEY POINTS
Some iPhone users are complaining of "horrible" battery drain issues
The issues started after they updated to iOS 13.5.1
Apple could be working on a fix in iOS 13.6
Some iPhone users who have updated to iOS 13.5.1 have reported battery drain issues affecting their handsets. Here's how users can determine if their handset is affected, as well as a few things that can be done if the device is infected.
Apple released iOS 13.5.1 last month to bring fixes related to a zero-day vulnerability that allowed users to install the Unc0ver jailbreak on their handsets. The operating system update, however, didn't just bring fixes for the said problem.
It also brought with it a bug that causes a lot of background activity on the devices where it is installed, leading to major battery drain and heating problems.
Some disappointed iPhone users trooped to Apple's forums to ask for help regarding the issue. One user wrote, "The battery drain from background activity in iOS 13.5.1 is horrible."
Another user wrote, "Same happened here on the 3 iDevices we upgraded yesterday to 13.5.1," adding that "My wife's iPhone SE is getting awfully hot after the upgrade."
According to affected iPhone users, their handsets have a lot of background activity going on, causing their battery to drain significantly faster than before they updated. The heightened background activity also caused the iPhones to get hot even when they're not in use and are idle.
Those who have updated to iOS 13.5.1 but can't determine whether their device is affected by the issue can check by doing the following:
First, users can go to Settings > Battery on their iPhone.
Second, once there, users should look at the number in the Screen Off Activity section. If the number indicates anything more than one hour, then that device is affected by the battery drain bug issue.
Users can also check for background activity by tapping on Show Activity, which is next to Activity by App. This will show what apps are running in the background and for how long they have been running.
Apps that are consuming a lot of battery in the background can drain the device fast. Users can disable background activity for those apps to help lessen the battery drain.
Apple hasn't released a fix for the said battery drain issue at the time of writing. The tech giant, however, is working on iOS 13.6, which might bring a fix for the problem, ZDNet noted.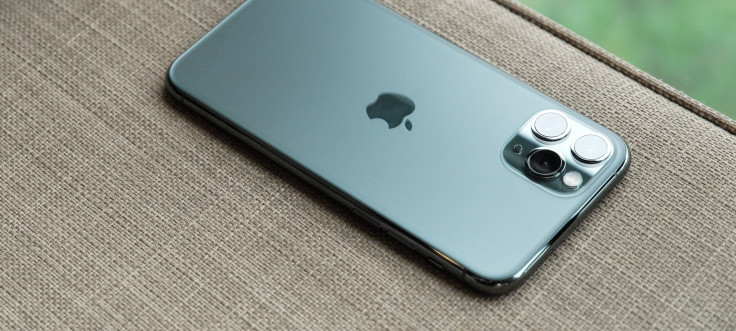 © Copyright IBTimes 2022. All rights reserved.
FOLLOW MORE IBT NEWS ON THE BELOW CHANNELS