Apple Black Friday Deals 2014: The Best iPhone, iPad And Mac Discounts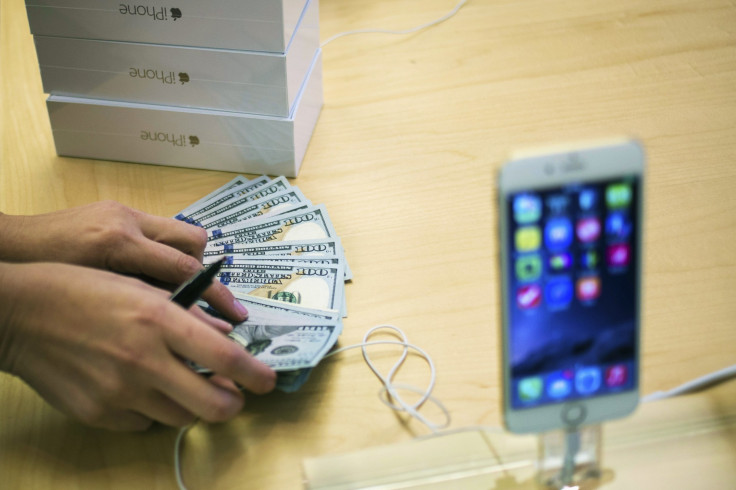 Looking for an iPhone 6, iPad or iMac? Major retailers like Best Buy, Staples, Walmart and others are giving Apple fans a good reason to get out and brave the crowds on Black Friday with some steep discounts on a wide range of Apple products and accessories.
We've sifted through the best deals at major retailers to save you some time and make your life easier. Here are some of the best Black Friday 2014 deals on Apple products and accessories we found:
Best Buy All iPad Air 2 models will be $100 off on Thursday starting 5 p.m. Shoppers can also score a pair of Beats headphones for $79.99.
On Friday, shoppers can purchase an iPhone 6 for $99.99, various Macs for $150 off, iPad Mini 3 for $75 off, iPod Touch for $149.99 and Apple TV for $89.99.
Walmart On Thursday, shoppers can buy an iPad Mini 16GB and $30 gift card for $199, iPad Air 16GB with $100 gift card for $397, iPod Touch with $30 gift card for $195 and iTunes gift card packs for $25.
On Friday, Walmart is offering the iPhone 5S for $79 and the iPhone 6 for $179 with a two-year contract. Both include a $75 gift card.
BJ's Apple iTunes Gift Card Multi-Packs worth $60 are available for $49.99 on the weekend of Black Friday.
Target If you're looking to get a head start on Black Friday, Target is offering the iPad Mini 3 16GB and iPad Air with a $100 gift card for $399 in-store and online on Wednesday, Nov. 26.
Starting 6 p.m. on Thanksgiving, shoppers can score a number of deals, including an iPad Mini 16GB with $80 gift card, iPad Air 2 16GB with $140 gift card. Smartphone shoppers can get the iPhone 6 16GB with $30 gift card for $179.99 and iPhone 5S 16GB with $30 gift card for $79.
Other offers include the iPod Touch with $50 gift card for $249, Apple TV for $89 and discounted iTunes gift cards.
Sam's Club Warehouse members can get the iPhone 6 for $100 with a two-year contract, an iPad Air for $100 off and a four-pack of $25 iTunes gift cards for $79.49 and a $50 iTunes gift card for $39.98.
Staples Shoppers can purchase the iPad Air on Thanksgiving for $319, the iPad Mini 2 for $239 and Retina iPads for $279, a 20 percent savings.
Radio Shack After mail-in-rebate, the iPod Touch will be available on Black Friday for $149.99. Apple TV fans can also purchase the media center for $84.99.
Apple is also offering a Black Friday deal through its Project RED awareness campaign, with special iTunes gift cards ranging from $25 to $100 that come with select Apple products purchased on Nov. 28 in-store and online.
© Copyright IBTimes 2023. All rights reserved.