Apple Event 2017 Live Stream Blog: iPhone X, Apple Watch And More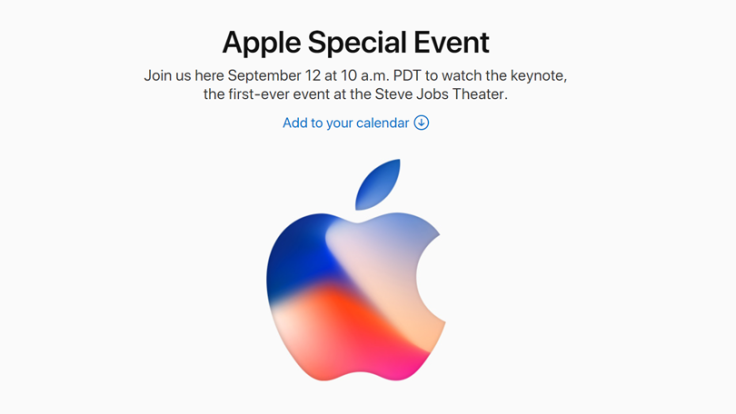 Apple's 2017 Live Stream event has ended. Check out our live blog below for details on the new iPhone 8, 8 Plus, iPhone X, Apple Watch 3 Series and more!
More Apple 2017 Event Articles
Apple Event 2017 Live Blog: Every Detail As It's Revealed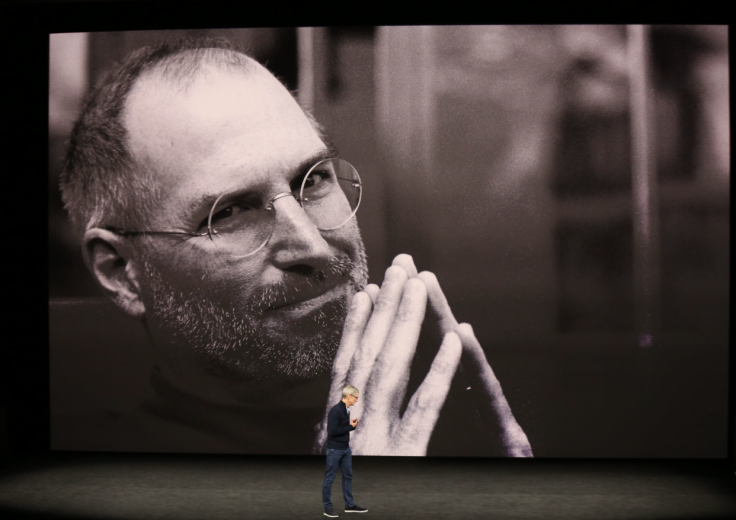 UPDATE 1:00 P.M. - Welcome to the Steve Jobs Theater
Screen shows "Welcome to Steve Jobs Theater" as a Jobs monologue plays.
Cook comes onto stage saying "I love hearing his [Steve Jobs] voice and his inspiring message ... it was only fitting that Steve should open his theater."
"It is the honor of a lifetime to be the first to welcome you to the Steve Jobs Theater."
"Steve's spirit... will always be the DNA of Apple."
Cook goes on to describe the new Steve Jobs Theater and Apple home base.
"Steve's vision for Apple Park was to create an incredible new workplace of the future, where designers and engineers could collaborate on the next generations of Apple products to change the world."
Cook discusses how Jobs envisioned the campus a decade ago. Plans for the campus were first presented to Cupertino City Council in June 2011, just months before his death.
"We'll start moving into Apple Park later this year. It's more of a process, and the first step is the opening of the Steve Jobs Theater."
Cook emphasizes the environmentally friendly features of the new park.
"The park itself was converted from a sea of asphalt to a 175-acre green space with over 9,000 trees."
Park is powered by 100% renewable energy
The visitor center has AR experience so people can learn more about the park.
UPDATE 1:05 P.M. - Hurricane Efforts
Cook - "We're here today to talk about some incredible products. But before that, I'd like to take a moment to talk about what's happening in Florida and Texas ... You are in our prayers. Apple is working closely with relief and recovery efforts through Hand in Hand and the American Red Cross. We're making it simple to contribute through the App Store."
Cook encourages everyone to watch benefit this evening and donate to victims.
UPDATE 1:15 P.M. Apple Watch Series 3 Update & Features Announced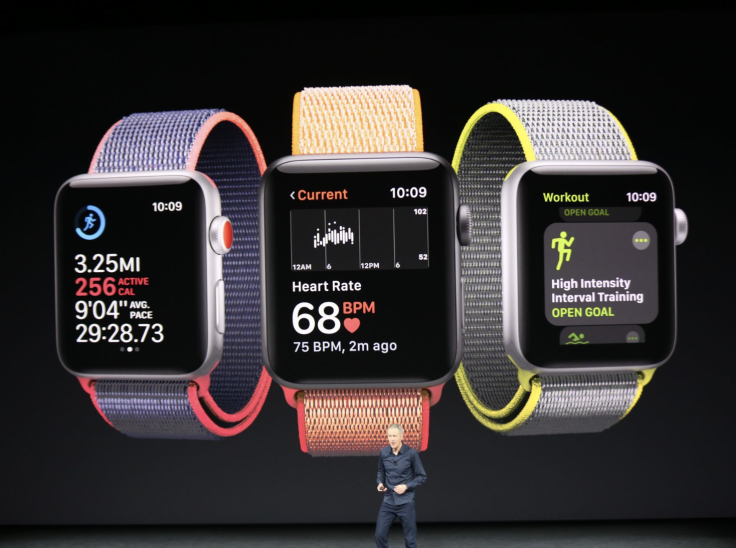 Cook kicks off hardware announcements with new Apple Watch features
"Apple Watch is designed to help people stay active and motivated so they can have a better day ... "Since the launch of the Series 2, Apple Watch has experienced phenomenal growth"
Apple Watch number 1 watch in the world, above Rolex, Fossil, Omega, Cartier
New Apple Watch Features For Every Apple Watch
Smart activity coaching
Completely redesigned workout app
New features for swimmers
GymKit to pair with gym machines
watchOS 4 gets bigger passcode keys
Heart rate app improvements - shows on the watch face your resting heart rate and recovery heart rate.
Apple Watch will notify you when it detects an elevated heart rate when you don't appear to be active. This could help detect some medical issues before it's too late.
Apple Watch can detect arrhythmia, when your heart beats irregularly.
WatchOS 4 available September 19th.
Apple Watch Series 3 Updates & Features
New Apple Watch 3 will include its own cellular signal
"This has been our vision from the very beginning. The ultimate expression of Apple Watch."
You can make phone calls, send text without being tethered to your iPhone. Apple Watch 3 uses the same phone number as phone you are paired with so all call will come through to it.
Did not mention what sources you can use for streaming music other than Apple Music. "Cellular [ in the Apple Watch 3] is going to change the way we listen to music. With Apple Watch Series 3 and Apple Music, you can stream 40 million songs."
New digital crown is now red
Watch 3 Series is waterproof -- video shows surfer wearing Apple Watch 3
Apple Watch 3 has new dual-core processor, making Siri faster and able to talk on the new Apple Watch.
New chip called W2 for Bluetooth and Wi-Fi. Wi-Fi 85% faster
New altimeter.
"Series 3 comes in a wide variety of cases and bands."
Apple Watch Series 3 price is $329 for non-cellular version, $399 for cellular version
UPDATE 1:30 P.M. - Apple TV 4K Update & Features
4K Apple TV
Apple's auto-upgrading people's purchased movies to 4K. 4K and HD will cost the same, too.
Lots of new local services coming to TV, including live sports!
New Apple TV Remote
Tons of new games
Tighter integration with other Apple devices plus connection to Apple Music, photo sharing, HomeKit etc.
New Apple TV Price: $179 for 32GB of storage, existing one is still $149
UPDATE 1:45 P.M. - New iPhone 8, 8 Plus Reveal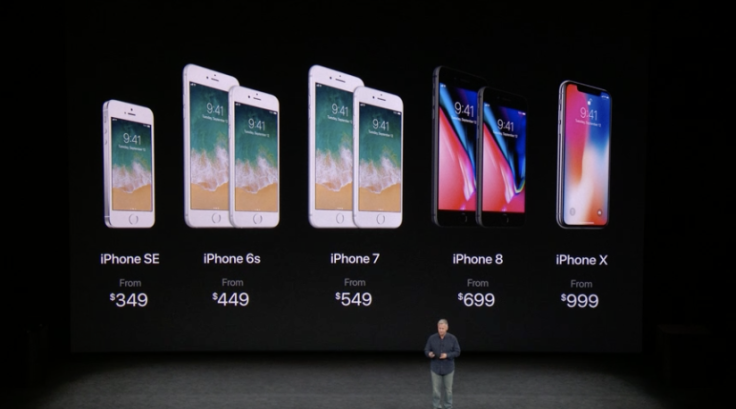 ​​COLORS: Silver, Space Grey, and Gold
Glass on front and back. Glass has a seven-layer color process reinforced by internal steel and copper structure, making it the most durable ever in a smartphone.
iPhone 8 and 8 Plus are sealed for water and dust resistance -- not waterproof!
New iPhone 8 and 8 Plus displays have True Tone that adapts color and temperature to ambient light.

New stereo speakers that are 25 percent louder than iPhone 7 and has deeper bass.

A11 Bionic new chip - most powerful smartphone chip available.

6 core CPU. 2 Performace cores, 25% faster than A10. Four high-efficiency cores, 70% faster than A10. New Apple-designed GPU, 30 percent faster than A10

iPhone 8, 8 Plus Camera features

A11 brings new image processor with faster low light autofocus.

12mp sensor that provides 83 percent more light while being more power efficient.

8 Plus has dual 12mp sensors. f1.8 and f2.8 on the telephoto.

Improved portrait mode

Adds dual-camera feature called "Portrait Lighting." The dual cameras sense depth and then rework lighting as you prepare to take the shot.

iPhone 8, 8 Plus can shoot 4K 60 fps and 1080p 240 fps slow-mo.

Camera calibrated for AR with new gyroscopes and sensors

iPhone 8 and 8 Plus wireless charging - iPhone 8 has LTE Advanced, BT 5.0. as well as glass back for wireless charging. Will use the Qi standard making a lot of chargers available to users.
Apple will sell Belkin and Mophie charging pads in stores.
iPhone 8, 8 Plus Price And Preorders - $699 and $799 for 64GB. There will also be 256GB versions. Preorders begin on September 15th, arriving September 22nd. iOS 11 coming September 19th.
iPhone X Revealed: Features, Price, Specs And More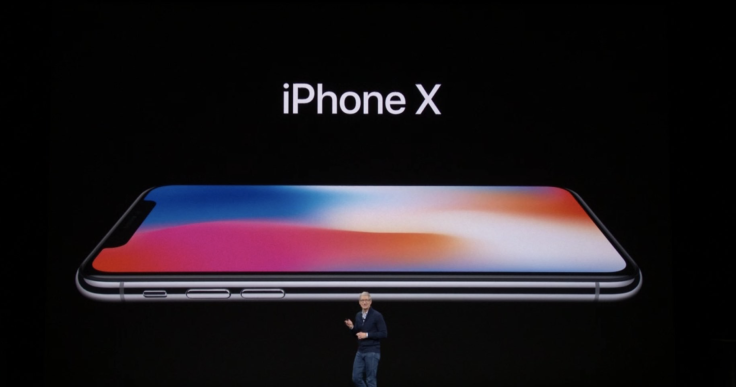 "It is all screen. It is beautiful to look at and incredible to hold."
Glass front and back
Edge-to-edge display.
Dust and water resistant
New facial recognition feature will be used to unlock iPhone, log into secure apps and Apple Pay more
Animojis -- customized animated emojis based on your facial expression.
Control center accessed from upper right-hand corner
Better Snapchat AR filters
In iMessages you can use Animoji and record a voice message that it will deliver to the recipient
iPhone 10 Camera

12MP dual cameras
new color filter
deeper pixels
better low-light zoom
Quad-LED true tone flash
Portrait mode selfies

iPhone 10 Battery Life - lasts 2 hours longer than iPhone 7
Wireless charging like iPhone 8 and 8 Plus
iPhone X Pre-orders and Release Date - Orders begin October 27th, and it'll be available November 23rd.
iPhone X Price - Two configurations, 64 and 256 gigs. Starts at $999.
ORIGINAL ARTICLE
In just under an hour, Apple's September 2017 live stream event will begin. One of the most anticipated Apple events of the year, the September event is where the company unveils its latest iPhone models -- in this case, the iPhone 8, 8s and iPhone X -- along with a bunch of other new and updated gadgets. If you're unable to watch the live stream event yourself, never fear. IBT is covering the event as it happens in our live blog. Below we've posted everything you need to know about the September iPhone event including when it begins, where and how to watch the live stream and an overview of all the new devices and software the company is expected to reveal today. Once the live stream event begins, we'll post confirmed details about the latest iPhones, Apple Watch, Apple TV and more along with anything else Apple announces along the way. Be sure to keep checking back for more details on everything Apple unveils in today's event. When the event ends, we'll update the article with links to more in-depth articles on everything announced.
What Time Does Apple's September 2017 Event Begin?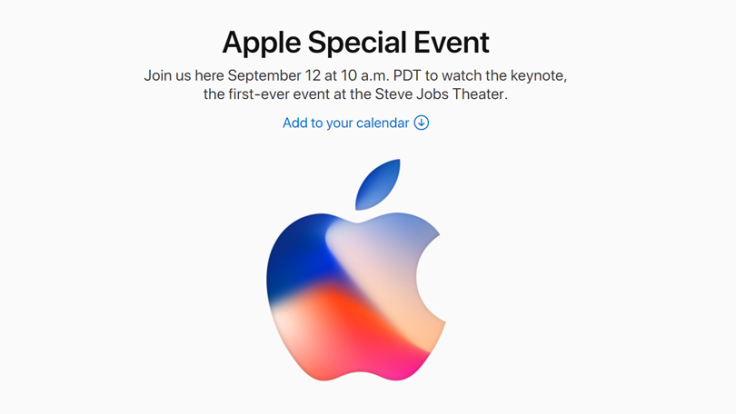 Apple's 2017 iPhone event is taking place in San Francisco, California, with the live stream beginning at 10 a.m. PDT, 1 p.m. EDT.
Apple Event International Start Times
London 6 p.m.

Berlin 7 p.m.

Moscow 8 p.m.

Beijing 1 a.m. (Sept. 13)

Tokyo 2 a.m. (Sept 13)

Sydney 3 a.m. (Sept 13)
Where And How To Watch Apple Event 2017 Live Stream Online
Here's are all the ways you can watch Apple's live stream event:
Apple TV - there is a dedicated channel on the device for Apple Events.

OS X and iOS - Using the Safari Browser, visit Apple's Event Page to watch the live stream

Windows Users - if you have Windows 10 installed, you can use the Microsoft Edge Browser. Simply visit Apple's Event Page from the Edge Browser to watch the live stream event online.
Apple 2017 Live Stream Event: What To Expect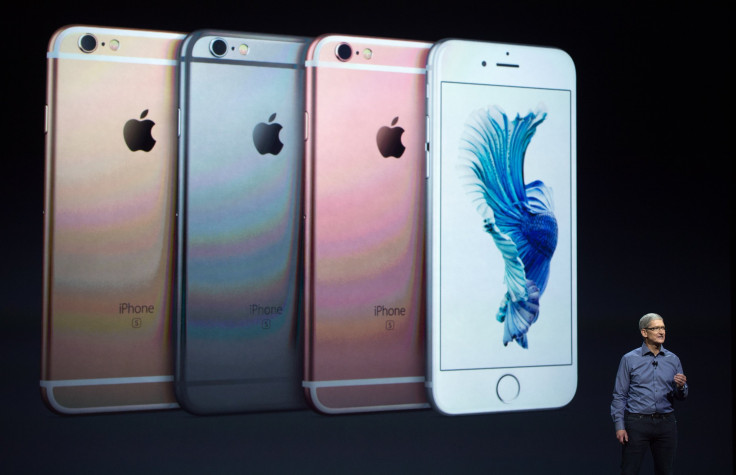 iPhone 8, 8 Plus and iPhone X Reveal
The most anticipated reveal of every September Apple event is the latest iPhone. While assumed we'd see an iPhone 8 and 8 Plus reveal, over the weekend 9 to 5 Mac and MacRumors published information that appeared to be pulled from the final build of Apple's iOS 11 operating system. If the information is correct, it indicates that Apple will release not two but three phones today: the iPhone 8, iPhone 8 Plus and iPhone X. According to the leaks, the iPhone 8 and 8 Plus will be lower-tier LCD phones. The iPhone X however, is the rumored stuff of dreams with a nearly-bezelless OLED display and virtual home button. The display change could give the iPhone X better battery life, more vivid colors and sharper resolution -- along with a steep $1,000 price tag. Here are a few hardware/software features rumored for the new iPhones:
Powerful A11 Fusion Chip - this chip is rumored to be a 6 core processor with four high performance "Mistral" cores and two battery life efficient "Monsson" cores making the new devices the most powerful iOS devices by far.

4K Video Camera - further leaks indicate that the iPhone 8, 8 Plus and X will likely support 4K video at 60 FPS, as well as 1080p video at 240 FPS. These updates may only come to the iPhone X but rumors suggest it will be a feature of each of the new phones.

Face ID - a new Facial recognition system is expected to release with the new iPhone 8, 8 Plus and iPhone X that will allow unlocking phone via facial recognition. This feature is expected to replace the current Fingerprint scanner system if the iPhone X does end up with a virtual home button. Just raise the phone to your face, look at it and swipe up.

Wireless Charging - the iOS 11 developer builds seem to indicate that wireless charging will finally be a reality in the next gen of iPhones.

Animoji - These will be unique 3D emoji feature that uses the 3D face sensors to create custom 3D animated emoji based on the expressions you make into the camera.
New Apple Watch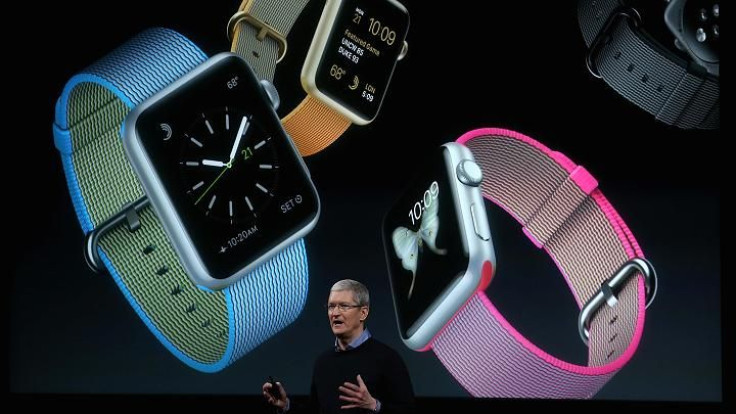 The Apple Watch is another device long overdue for an update, and if rumors are correct, the new model will allow users to do more without their device, sans iPhone. A major limitation of the original Apple Watch is its need to be tethered to an iPhone for nearly all functionality. The new Apple Watch, however, is expected to be able to connect to cellular networks on its own for things like Maps or Fitness apps. When paired with AirPods, the more independent Apple Watch could also allow users to listen to music while on their runs without having to carry a bulky iPhone around as well. If Apple does introduce this more independent Apple Watch, I will certainly be checking into an upgrade.
AirPods Update
Though this is a tiny change it's one worth mentioning. The AirPods are rumored to get a small update that would place an external battery indicator on their case, making it easier to notice when the battery is running low.
4K Apple TV
Rumors suggest Apple TV will finally be pushing into the future not only by producing its own original content but also by making itself a contender in the 4K space. With 4K TVs quickly taking living rooms by storm, Apple's TV set top box is rumored to get a 4K update for an ultrahigh definition experience.
FOR FREE to continue reading
✔️ Unlock the full content of International Business Times UK for free
offer available for a limited time only
✔️ Easily manage your Newsletters subscriptions and save your favourite articles
✔️ No payment method required
Already have an account?
Log in
© Copyright IBTimes 2023. All rights reserved.