Apple Has A Huge, Not-So-Secret Ally To Help Market The iPhone 6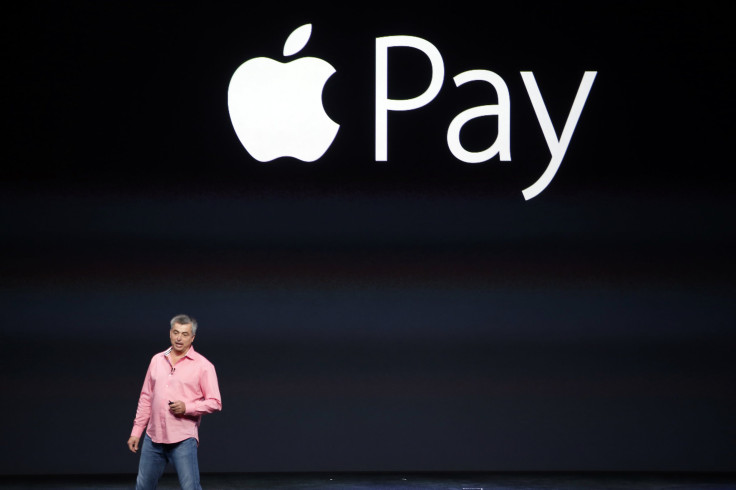 Apple Inc. may have found the most valuable marketing partners in the world to help advertise its iPhone 6 and iPhone 6 Plus: the country's banks. Marketing material from Chase, Citibank, Bank of America and others now touts support for the iPhone 6's Apple Pay feature, which lets you link your bank card to your device and securely pay for things at NFC-enabled points-of-sale without so much as touching your wallet.
What is it worth to Apple to see this kind of external support?
"[It's] huge, obviously," David Birch, global ambassador for Consult Hyperion, a consultancy specializing in secure electronic transactions, said. "But remember that the U.S. accounts for a quarter of the world's card volume [and] half of the world's card fraud. So if Apple offers a route to a safer online and mobile purchasing experience, then it's worth it to them."
Banks are marketing their support of Apple Pay in billboards, newspapers, magazines and promotional emails to customers. The selling points are instantaneous payments and also that the adoption of the technology will make it harder for fraudsters to get their hands customers' data.
In addition, every Apple Pay purchase is equivalent to a swipe of your bank card, making Apple Pay users more engaged customers.
There's an intangible cool factor at work here as well. Apple Pay is the new kid on the mobile payments block while simultaneously being the thing to mainstream mobile payments. "Who wants to be the bank that doesn't work with Apple Pay?" said Birch.
"Apple Pay helps keep [banks] relevant," Jordan Lampe, spokesperson for mobile payments company Dwolla, said. "The increased spending that comes with decreased consumer friction puts banks in a great position to appear customer-centric, hip and progressive, while positioning their bottom line to be more compatible with the 21st century. [It] is going to be the safest way to pay, and banks know this."
This is partly why Apple was able to win lower transaction rates despite the card not being present. Typically, banks charge a higher fee for transactions during which the card isn't present due to the increased potential for fraud. But not with Apple Pay. "That's why Cupertino was able to secure 'card present' rates, which traditionally have never applied to mobile payments," Lampe said.
Apple Pay may one day also present a cost-effective means of distributing customer cards in case of loss or theft. The system is essentially like carrying around a digital credit or debit card in your phone, and any time you can digitize something in business, you stand to reduce expenses. "This will eventually save banks tons of money from having to reship cards, which we've heard can cost up to $13 per card when all expenses are factored in. Instead, a bank like Wells Fargo will just push a new digital card to a device," said Lampe.
Simply put, it's worth it for the banks to spend money on Apple-centric ads for the benefits of security and consumer perception. Banks get to seem cool and Apple gets free publicity for its new line of devices. After all, the only way you'll be able to use Apple Pay is to buy one of the company's new phones.
JPMorgan and Citibank declined to comment for this story. Bank of America did not respond to a request for comment.
© Copyright IBTimes 2023. All rights reserved.
FOLLOW MORE IBT NEWS ON THE BELOW CHANNELS