Apple iCloud vs. Existing players: Meet the top 5 rivals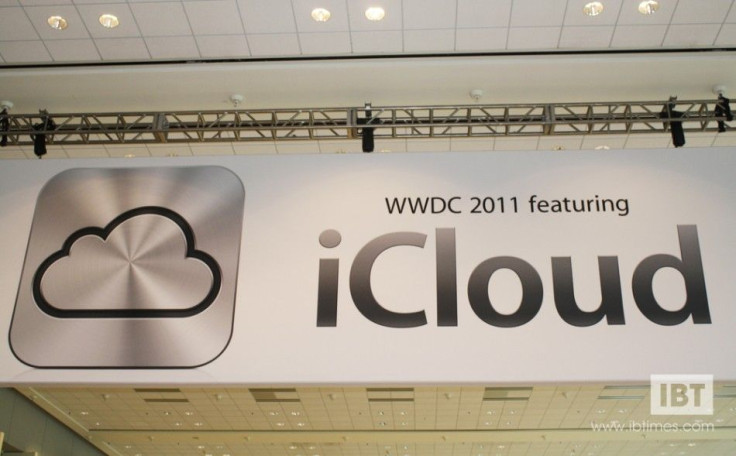 The days are gone when users sat at a desk in a corner of the house, using a desktop PC. At that point of time, keeping data in sync was not a big deal. But this is not the scenario now as people are no longer tied to any particular location or device. People are much more mobile now, who want to have their work done on laptops, tablets or even smartphones.
Here comes the challenge of keeping everything - e-mails, contacts, calendar events and documents - synced so that they can be available to you, no matter where you are and which device you are using.
There are a few existing online storage and data syncing services that are providing online file storage, and the necessary tools and apps to keep everything synced. But because of the entry of Apple iCloud into their territory, they may have cause for concern. One thing that can make them feel good is iCloud is not yet grounded, and where iClound is set to step in is already a grazing ground for them.
Let's have a look at 5 existing cloud-based storage and data syncing services with which Apple's latest headline grabber will have a close rivalry.
Amazon Cloud Drive
Since 2006, Amazon.com has been there in the cloud business. It allows users to store their music, videos, photos and documents online and access them from anywhere they want.
There is a 'free' part included in its offering. The Amazon Cloud drive offers 5 GB online storage without any cost. If you think you need some more storage space, there are paid plain for storage up to 1,000 GB.
If you want, you can go for the option of automatically save your purchases to your Cloud drive whenever you buy any digital download from the Amazon MP3 Store. Thus, all your purchases will be available for you to download anywhere, anytime. But it doesn't mean that you have to make a purchase to use Cloud Drive. If you have an Amazon account, you have your 5 GB free online storage on Amazon Cloud Drive.
Box.net
This award winning online content management and file storage business was founded way back in 2005. Similar to Amazon Cloud Drive, Box.net has also adopted a freemium business model, providing 5 GB of free online storage page.
You can share, collaborate and work with files that are uploaded to Box.net. It offers three account types - Enterprise, Business and Personal, and based on these you'll get a number of features like unlimited storage, custom branding and administrative controls. Box.net also offers third party integrations with business applications like Google apps, Gmail, NetSuite and Salesforce.
It also offers a mobile version of its service for iPhone, iPad, Android and WebOS devices. Considering its offerings for Apple devices, it would be interesting to see whether people using Apple products will switch to iCloud over Box.net.
Dropbox
Founded in 2007, Dropbox enables users to store and share files and folders with others across the internet using file synchronization. So it's designed keeping in mind both synchronization and storage.
You can upload music, files, and videos to your Dropbox space, and can set up the service to make those files available to you, no matter which device you are using or wherever you are. It also offers 2 GB of free online storage, and if you refer Dropbox to others, you can get up to 8 GB of free storage.
Compared to similar services, Dropbox boasts of a relatively large number of user clients. It's compatible with all versions of Microsoft Windows, Mac OS X and Linux. It also works with most mobile devices including Android, Windows Phone 7, iPhone, iPad and Blackberry. There is also an option called 'public folder' that allows users to share their files with others, not necessarily a Dropbox user.
SugarSync
SugarSync is one of the popular services which are more focused on synchronization. It syncs files, photos and media among multiple computers, running on both Windows and Mac OS X and backs them up on the web.
SugarSync has launched its re-designed Android app, AutoSync that enables the automatic syncing of both photos and entire folders from Android devices back to computers.
The most notable feature of SugarSync is its universal media synchronization engine called Universal Sync platform.
Windows Live SkyDrive
A file hosting service, SkyDrive allows you to upload files to a cloud storage and access them from a Web browser. You need to have a Windows Live ID to keep your files private, whereas publicly-shared files don't require any such ID to access.
Compared to other cloud storage services, SkyDrive provides a lot of free storage space. The basic free account offers up to 25 GB of space. You can use 5 GB of that in conjunction with the free Windows Live Mesh application to synchronize your files across devices.
SkyDrive's interesting features include Windows Live Photos, to upload and share photos, and Windows Live Office, which offers online versions of Word, Excel, PowerPoint and OneNote. It also integrates with Bing's Save & Share feature, which allows you to save search histories into a SkyDrive folder.
Apple's iCloud also offers 5 GB of free online storage and accessibility of data from iOS devices, Mac and Windows PCs. It keeps back-ups of your files daily over WiFi and offers mail, calendar and contact synchronization with the cloud. So what new does iCloud has in its store?
The primary answer would be a tight integration with Apple's devices and services. If there is anything else about iCloud which is still unearthed (and it is possible), it'll add to its rivalry with existing players, making it even more intense.
© Copyright IBTimes 2023. All rights reserved.