Apple Inc. (AAPL) Closes At $775 Billion Market Cap, Continuing Record Breaking Streak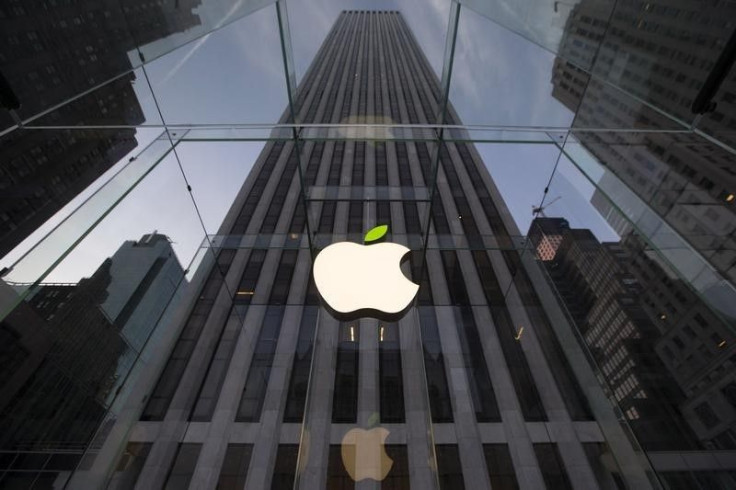 Get ready for a year of breaking records for Apple Inc. Shares of the Cupertino, California tech firm set a record high on Monday, rising over 2.7 percent to $133 a share. The iPhone maker ended the trading day on the NASDAQ exchange with a market value of $775 billion.
Apple's stock saw steady gains throughout Monday on the heels of a Barron's report published over the weekend which said the company's stock could bring returns as high as 25 percent in a year with the share price reaching $160. Apple also revealed Monday that it plans to build two data centers in Europe worth $1.9 billion. The facilities will run entirely on renewable energy. The report echoed a sentiment similar to that of activist investor Carl Icahn, who believes Apple stock is undervalued and should trade as high as $216 a share.
With a market cap just under $774.69 billion, Apple is now worth more than double the second most valuable company in the world, Exxon Mobil, with $376.92 billion. It's also more valuable than Google ($364.13 billion) and Microsoft ($362.19 billion) combined. And at $133 a share, Apple's stock price is closing in on a Wall Street consensus target price of $134.50, according to Zacks Investment Research.
At least for now the rules of gravity have hardly applied to Apple. The record close comes with the growing popularity of its iPhone 6, largely due to its expansion into China. Investors are also eagerly awaiting the launch of the company's first new product line under the leadership of CEO Tim Cook. The Apple Watch is set to ship in April.
While 2015 is barely underway, it is already a historic year for Apple. Last month, it set record earnings for a U.S. public company, posting $18 billion profits on $74.6 billion in revenue in its first fiscal quarter. And earlier this month, Apple became the first company to close with a market cap over $700 billion.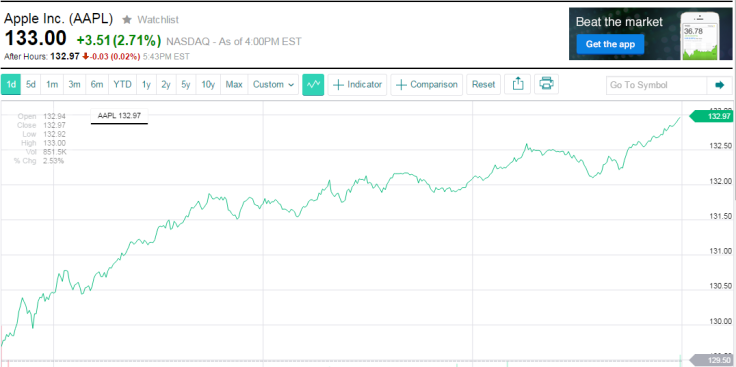 © Copyright IBTimes 2023. All rights reserved.
FOLLOW MORE IBT NEWS ON THE BELOW CHANNELS