Apple Inc. (AAPL) iPhone Sales In China Set To Surpass US For First Time As Demand Surges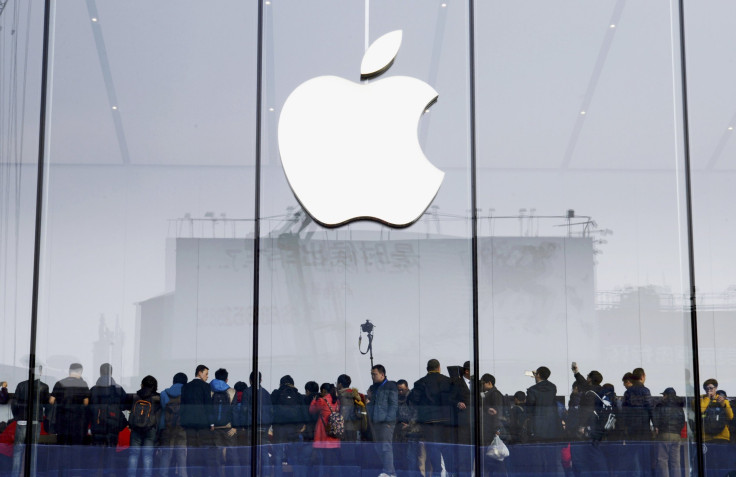 Apple Inc. (NASDAQ:AAPL) CEO Tim Cook last fall said it's only "a matter of time" before China is Apple's biggest market. That time is now for iPhones: The Cupertino, California, tech giant is expected to announce this week that China surpassed the U.S. in iPhone sales, according to the Financial Times.
This echoes a sentiment from a research note by UBS analyst Steve Milunovich, who expects Apple to sell more than 69 million iPhones for the December quarter, much of which may be driven by Chinese demand for the smartphone.
"Recent data suggests that iPhone demand saw outsized growth in China, even finding that China could constitute as much as 35 percent of shipments in the quarter, compared with 22 percent a year ago," Milunovich wrote in the note.
Driven by booming iPhone sales, Apple is expected to post a profit of $15.3 billion, up 16 percent from $13.1 billion last year, when it reports results Tuesday for the first quarter of fiscal 2015. Analysts polled by Thomson Reuters expect Apple to post earnings of $2.58 per share on $67.4 billion in revenue, compared with earnings of $2.07 per share on $57.6 billion in revenue from the same period in the previous year.
The company has made inroads into China in recent years, including partnering with China Mobile, the country's largest mobile network operator, in 2013 to carry the iPhone 5S and now its latest iPhone 6 and 6 Plus. It is also rumored to be in talks with e-commerce giant Alibaba as it looks for ways to introduce Apple Pay to the country.
It's no secret that China is an important part of Apple's strategy. Apple has been rapidly expanding its retail presence in the country, with five Apple Stores planned to launch before Feb. 19, which is the Chinese New Year. Apple is expected to grow its stores from 15 to 40 in China over the next two years.
With demand surging for the iPhone in China, Apple has also reversed a trend of falling market share in the country, growing from a 12.8 percent share in June to a 18.1 percent share in November, according to Kantar World Panel. Android manufacturers continue to hold the bulk of the country's smartphone share, with 80.1 percent.
While Apple has grown the iPhone's presence in recent years, it's far from the most popular in China. That distinction belongs to Xiaomi, which recently took the title from Samsung, according to research firm Canalys.
Apple will report its earnings for the October-December period Tuesday after markets close. Following the announcement, at 5 p.m. EST, the company will host a conference call to discuss the results.
© Copyright IBTimes 2023. All rights reserved.