Apple Inc. (AAPL) Q1 2016 Earnings Preview: iPhone Sales May Post First Year-Over-Year Decline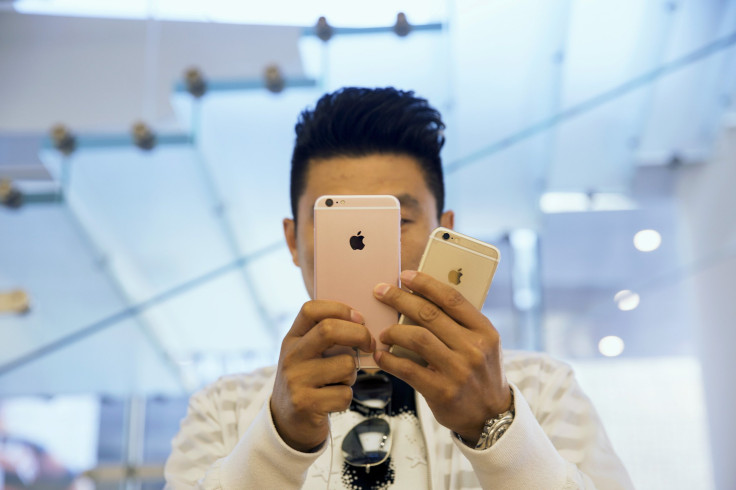 Wall Street is bracing itself for Apple Inc.'s (Nasdaq:AAPL) holiday quarter results, to be unveiled Tuesday after market close. While the holidays are generally the biggest period for the tech titan, investors will be looking closely at how many iPhones were sold during the period and whether there's any juice left in the flagship handset.
Since the iPhone's launch in 2007, Apple has broken its year-over-year smartphone sales record every year. But this time around there's concern that Apple may barely clear the high bar it set for itself or miss it entirely. Suppliers have noted cutbacks in iPhone 6S orders, and analysts' views of iPhone 6S sales through 2016 have been weak overall.
For the three months ended Dec. 26, Wall Street is looking for Apple to have hit a target 76.5 million units, according to consensus estimates from analysts polled by Fortune. That compares to the 74.5 million units sold during the same period last year.
Apple's fiscal first quarter of 2016 is expected to net the company $18.22 billion in profit on $76.67 billion in revenue, compared to the $18 billion profit on $74.6 billion in revenue made during the same period last year, according to consensus estimates from analysts polled by Thomson Reuters. Earnings per share are expected to come in at $3.23, up from $3.06 last year.
The estimates fall well within Apple's forecast from October, which pegged revenue in the range of $75.5 billion-$77.5 billion for the period.
That's only half the picture. Analysts will especially be looking closely at Apple's revenue projections for the March quarter.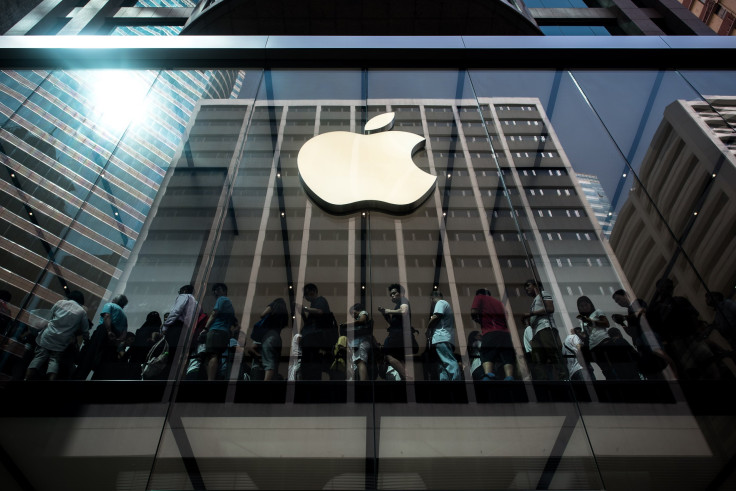 "The big focus is around the growth outlook for the next few quarters and trying to understand how Cook and company are thinking about 2016 — not just in terms of 'iPhone 7' but in terms of other new product areas," said Daniel Ives, managing director at FBR Capital Markets. "A lot of [investor attention] is also focused on China. So much is tied to the China growth story."
Exacerbating Apple's position is the generally weak smartphone market in China, which is anticipated to post a smartphone shipment growth of only 1.2 percent in 2015, according to IDC. The country is Apple's second-largest market and accounted for $58.7 billion in revenue for 2015, or about a quarter of Apple's total sales last year.
While it could be tough going for Apple in the short term, many analysts still see Apple's stock as widely undervalued and have set price targets ranging from RBC Capital Market's $130 to Piper Jaffray's $179. The driver behind this is the anticipated "iPhone 7," which may debut in the second half of 2016.
Another potential driver for Apple could be the iPhone upgrade program unveiled in the U.S. alongside the iPhone 6S in September. Customers who signed up for the program can pay Apple a monthly fee and in exchange are allowed upgrade to the latest iPhone on an annual basis by trading in the device.
Apple may have sold 250,000 iPhones through the program since its launch, representing about 3 to 5 percent of iPhone 6S unit sales to date, according to estimates from Piper Jaffray analyst Gene Munster.
Apple Inc. (AAPL) | FindTheCompany
As U.S. customers transition away from two-year contracts and onto installment plans, Munster expects the average iPhone upgrade cycle to shrink from 22 months to 15 months over the next four years. This has the potential to tack on another 3 percent to Apple's revenue in late 2016. Long-term, Apple is also looking into other new products, such as the rumored Apple Car. However, that isn't expected to debut until 2019 at the earliest, according to the Wall Street Journal.
In the meantime Apple is expected to put more focus on driving services, such as Apple Music, Apple Pay, the App Store, iTunes and more.
Mac sales are expected to come in at 5.66 million units, up from 5.52 million units sold last year, according to IDC estimates. That's despite overall market trends where PC sales for many manufacturers have fallen on a year-over-year basis.
Even with the launch of the 12.9-inch iPad Pro in November, Apple's tablet line is expected to continue its decline with an estimated 18 million units sold, down from 21.4 million units a year prior, according to an FBR Capital Markets estimate. As with previous quarters, Apple isn't expected to break out specific numbers on Apple Watch sales. However, it is expected to debut a new version of the smartwatch sometime in March.
Apple is expected to report its earnings at market close Tuesday, followed by a conference call to discuss the results at 2 p.m. PST/5 p.m. EST. A stream of the call will be available to iOS devices, Mac computers and PCs running Windows 10 and the Microsoft Edge browser.
© Copyright IBTimes 2023. All rights reserved.