Apple Inc. App Store Changes Leave Developers Confused Over Subscription Rules
Apple has announced one of the biggest overhauls of its App Store since it launched seven years ago, adding paid search ads, reducing the app review time to 24 hours and extending the subscription model to all apps. It also dropped its cut of the revenue from those subscriptions from 30 percent to 15 percent for developers who hold onto customers for a year.
While the addition of ads to the App Store may initially seem the most controversial part of the announcement, the new subscription model is the part that has developers confused and wondering if the update is actually beneficial for them.
The details of Apple's planned changes for the App Store were laid out in a series of interviews by Apple's senior vice president of worldwide marketing, Phil Schiller, who took control of the App Store less than six months ago. The news came just days before Apple's annual developer conference, WWDC, which begins in San Francisco on Monday, with some suggesting Apple got this news out of the way early to avoid negative press next week.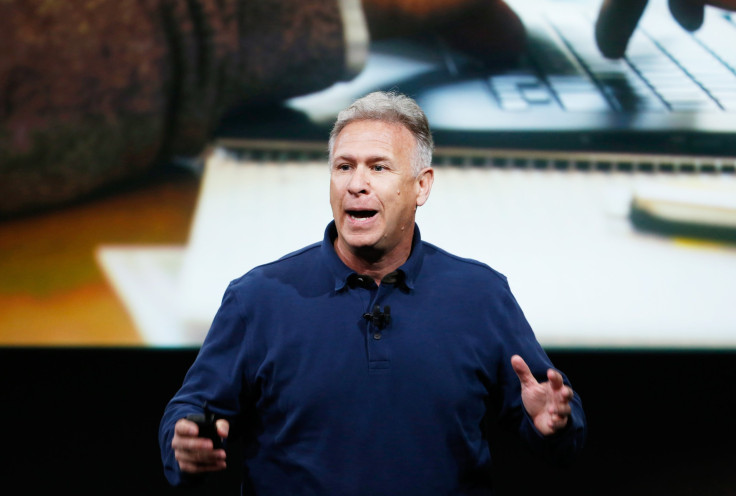 Schiller told the Verge that the introduction of paid search ads was not simply a way of generating more money but would also be "fair to developers, and fair for indie developers, too." However, given Apple's recent earnings report, where it posted its first quarterly revenue decline in 13 years, the company is clearly looking to grow its services revenue to compensate for falling iPhone and iPad sales.
Key to this growth will be the expansion of the subscription payment option, which has so far been limited to apps like newspapers and streaming services like Spotify and Netflix. Additionally Apple seems to be incentivizing app developers to go down the subscription route by promising to cut its take from 30 to 15 percent if the developer holds onto a subscriber for a year — introducing this cut to all current apps that have subscribers for over a year.
Apple is offering 200 subscription price points, localized pricing and the ability to increase pricing during the subscription — though only with the customer's permission.
For some developers, this could mean a big boost. Like Spotify, for instance. According to a conservative estimate by the BBC, the streaming music service is in line to generate an extra $15 million annually as a result of the App Store change.
The problem is that what Apple has said publicly and what its official developer website states do not match up, and for developers that confusion could be a big problem.
According to multiple interviews with Schiller published Thursday, any app could now apply a subscription model -- Schiller specifically mentioned enterprise and professional apps. This is backed up by Apple's developer website, which says that "starting this fall, apps in all categories on the App Store will be eligible to offer in-app purchases for auto-renewable subscriptions to services or content."
However, as Apple blogger John Gruber points out, on the very same website, a panel that details "Types of Auto-Renewable Subscriptions" mentions only two categories of apps that are eligible for the new subscription model:
Content — Provide paid access to content that's updated or delivered on a regular basis, such as newspapers, educational courses, or audio/video libraries.
Services — Provide paid access to an ongoing service within your app, such as cloud storage or massive multiplayer online games (MMOGs).
Neither of these two categories would incorporate apps like Microsoft's Office suite or other enterprise-focused apps, which Schiller specifically referenced in his interview as requiring "a lot of maintenance of new features and versions."
Apple says: "Although all categories of apps will be eligible, this business model is not appropriate for every app." But that's not very clear. Says developer Bill Simmons, "What does "not appropriate" mean? Does that mean rejection? Or is that just a warning that it's maybe not the best fit but it's OK to try it anyway?"
When asked for clarification, an Apple spokesperson pointed International Business Times to the developer website, saying "all apps are eligible." But for a developer wanting to build an app that would only work with a subscription-based model, the worry is they'll spend all that time and money only to submit it to Apple and be told it doesn't meet the requirements.
Apple may have put the word "appropriate" on the website as a way of protecting itself against unscrupulous developers taking advantage of the new system, but developers need clarification on this point.
Another issue some have raised is how an app will operate if a subscription lapses. For example, with productivity apps, will the older version simply cease to work or will it continue to work while it is supported by the operating system?
While this is not an issue for apps like Spotify and Netflix, it would seem to present a challenge for apps where users get regular upgrades, such as games and productivity apps. "If an app is deemed qualified to use subscription pricing, must it be functional in some limited way without a subscription?" Gruber asks. "Apps that use in-app purchases must be functional without the IAP. Is that true for subscription-based apps, too? I'd like to see Apple clarify this, too."
© Copyright IBTimes 2023. All rights reserved.
FOLLOW MORE IBT NEWS ON THE BELOW CHANNELS