Apple Inc. CEO Tim Cook: iPad Pro May Be The Last 'Computer' You'll Ever Need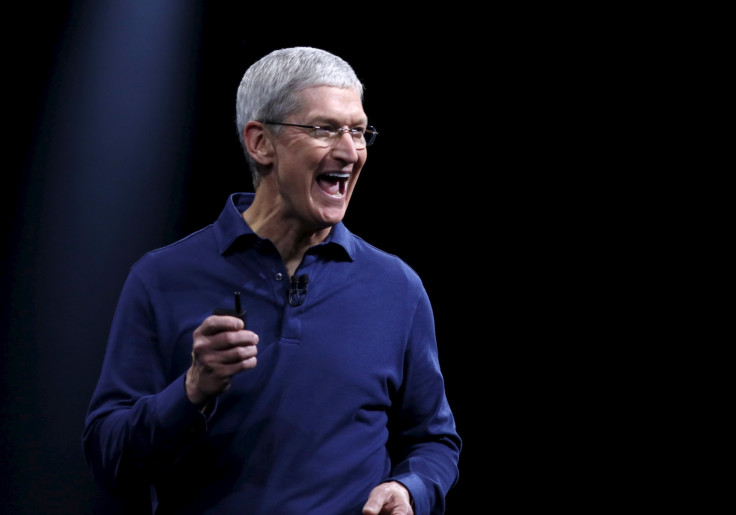 Apple CEO Tim Cook believes the iPad does enough right now that some people will skip buying a traditional computer altogether. The head of Apple made the claim before a visit to the Fifth Avenue Apple Store in New York City on Tuesday.
"I think that some people will never buy a computer, because I think now we're at the point where the iPad does what some people want to do with their PCs," Cook told Buzzfeed.
This may be already happening: PC sales are on the decline, with a Gartner report in July showing a 9.5 percent drop in global PC shipments in the second quarter of 2015, compared to the same quarter last year. The tablet market also declined over the same period, but by a much smaller 5.9 percent.
Apple is encroaching on computer territory further with the iPad Pro, which features a landscape keyboard connector and a screen size that rivals the company's MacBook range. But despite predicting the end of computers for everyone, Cook doesn't see this as the death of the Mac.
"I think there are other people — like myself — that will continue to buy a Mac and that it will continue to be a part of the digital solution for us," he said. "I see the Mac being a key part of Apple for the long term and I see growth in the Mac for the long term."
In Apple's third-quarter 2015 earnings report, the company reported a 9 percent increase in Mac sales from the same quarter last year, bucking the trend observed in the rest of the market. Apple's Mac sales may dip as more people find an iPad sufficient for their needs, but for now Cook seems positive that the demand is there for the Mac line to continue.
© Copyright IBTimes 2023. All rights reserved.