Apple iOS 14 Update Fixing Major Problem In iOS 13
KEY POINTS
Tests reveal that iOS 14, though still in development, consumes less battery than iOS 13
The new operating system allowed iPhone models to last by at least half an hour longer compared to iOS 13.6
iPhone users have complained about iOS 13's battery-draining habits
A test has revealed that iOS 14 performs better than iOS 13 in many aspects, especially when it comes to battery life.
A YouTuber named iAppleBytes conducted several tests to see how various iPhone models perform when running on iOS 13 and the first iOS 14 beta and discovered that the latest iPhone operating system version, despite being unfinished, does a better job at conserving batteries than the other version.
The tests, Cult of Mac noted, indicate that while iOS 13.6 does better when it comes to consuming less battery compared to earlier iOS 13 versions, it is still surpassed by iOS 14 when it comes to energy-efficiency. This is very important to note, especially since iPhone users have complained about iOS 13's battery draining habits.
Battery drain
Some iPhone users who updated to iOS 13.5.1 recently, for example, complained of "horrible" battery drain due to increased background activity. Affected iPhones could become very hot as well, even when they're not in use.
"The battery drain from background activity in iOS 13.5.1 is horrible," an iPhone user said in online forums.
"Same happened here on the 3 iDevices we upgraded yesterday to 13.5.1," another user said, adding that "My wife's iPhone SE is getting awfully hot after the upgrade."
Some iPhone users noted that one of the apps with increased background activity is Apple's own Music app. One particular user said that the iPhone's battery drops from 100% in the morning to 20% in the afternoon due to the app's background activity. It's worth noting that the app is not "up and running," the user said.
Could iOS 14 bring the solution?
According to iAppleBytes' Geekbench 4 testing, iPhones that are updated to iOS 13.6 will see slightly less battery drain compared to handsets running on iOS 13.5.1. Of all iOS 13 versions, however, Cult of Mac noted that iOS 13.3.1 drains iPhone batteries the least.
A Geekbench 4 test on iPhones running iOS 14 beta 1, however, shows that Apple is working on improving battery efficiency. The new operating system allowed iPhone models to last by at least half an hour longer compared to iOS 13.6.
While the results look optimistic, it's important to note that the iOS 14 version used was a pre-release version that can still be tweaked. Nevertheless, it's good to see Apple working on improving battery consumption.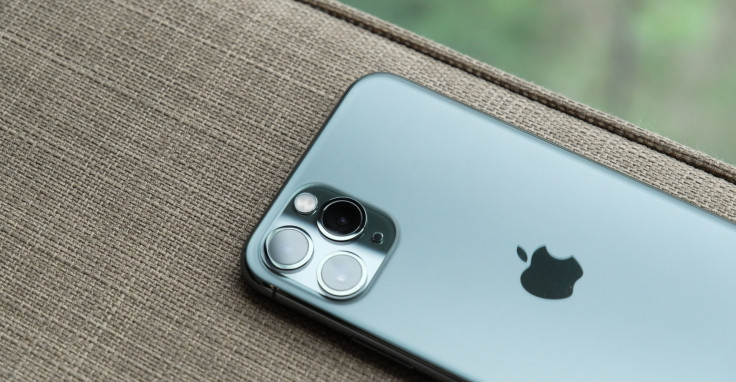 © Copyright IBTimes 2023. All rights reserved.