Apple iPad Mini 2 Rumors: Release Date To Reveal Gold Color And Touch ID?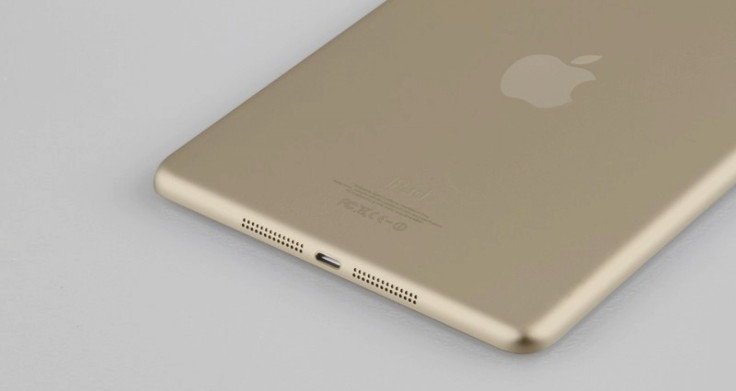 In the wake of the ultra-successful release of the iPhone 5s -- no doubt having to do with its incredibly elusive gold color option -- alleged photos of a second-generation iPad mini with a gold color tint and Touch ID fingerprint sensor have made their way online.
The photos originated on Friday from the Chinese website Zol: The first photo shows the lower half of the alleged iPad mini 2, which looks fully assembled and shows off the metal ring synonymous with Apple's Touch ID technology. The second photo shows the alleged iPad mini 2 from the rear, which showcases the same gold color featured on the iPhone 5s.
Though news of a gold iPad mini 2 with Touch ID would make most Apple fans squeal with delight, these alleged photos look far from legitimate.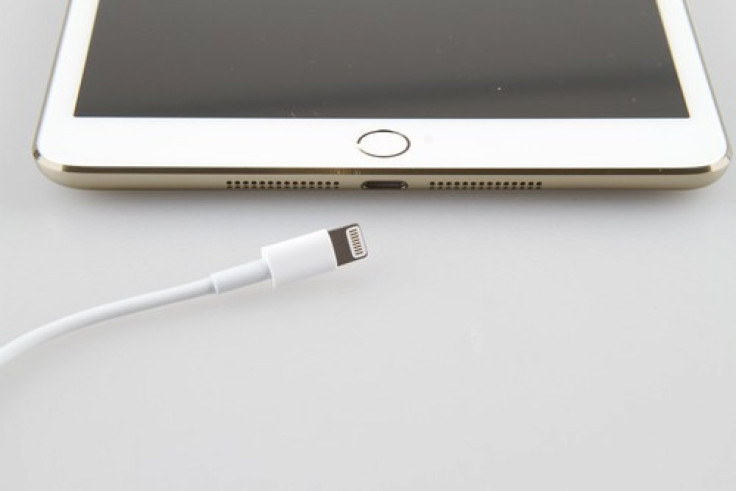 First of all, as previously mentioned, this alleged iPad mini 2 looks fully assembled. This is highly unusual, since an Apple product has never been leaked in its fully assembled form so far away from the device's presumptive release date. Even the iPhone 5c, which was leaked for months prior to its September release, wasn't shown in its final form until about a week before the Sept. 10 event. But that photo of the fully-assembled and activated iPhone 5c was clearly taken within one of Apple's foreign supply chains, which leads to the next point: These photos look staged.
Unless the gold iPad mini with Touch ID was a direct leak from Apple's website, these photos look a little too perfect for them to be real. The lighting shows no environmental context, which indicates that these photos are actually high-definition renderings of a gold iPad mini with Touch ID, rather than an actual device.
And finally, a gold iPad mini with Touch ID seems like an unlikely move. Even if Apple chooses to release the iPad mini 2 in gold -- which is possible since there are already leaked images of the iPad mini 2 in silver and space grey (two of the three iPhone 5s colors), and gold has already proven to be a successful choice for Apple -- the device would probably not release with Touch ID. The embedded fingerprint technology debuted with the iPhone 5s, and it seems doubtful that Apple is ready to fully implement the new technology in all its iDevices just yet. Unless Apple chooses to release the iPad mini 2 on an A7 chip (highly unlikely, since that's a major jump from the current iPad mini's A5 chip), Apple will likely not release the iPad mini 2 with Touch ID, at least in 2013.
Apple iPad mini 2: What We Know
KGI Securities analyst Ming-Chi Kuo, who has been extremely accurate and reliable in the past with Apple rumors, said earlier this month that he expects the iPad mini 2 to release alongside the iPad 5 before the end of 2013. Both devices, according to Kuo, will release with a new A7X chip from Apple; the iPad 4 is powered by an A6X processor, while the first-generation iPad mini runs on an A5 chip, which originally helped power the iPad 2.
Prior rumors indicated that Apple might release a cheaper iPad mini in 2013 and an iPad mini with Retina display in 2014. Kuo, however, believes we'll indeed see a Retina iPad mini by the end of this year, with the cheaper model coming in early 2014. The release of a non-Retina iPad mini model would allow Apple to expand its iPad pricing structure, which currently starts at $329 for the basic iPad mini and ranges up to $929 for the decked-out iPad 4 with cellular connectivity and 128 GB of storage.
Lewis Hilstenteger of Toronto-based Unbox Therapy recently uploaded two new videos of the iPad 5 and iPad mini 2 shells. While the next iPad mini looks nearly identical to its predecessor (the rear Apple logo got shinier, and that's about it), the iPad 5 features a completely redesigned form factor to look much more like the Mini with thinner side bezels, new speaker grilles and a tapered back. The iPad 5 will even reportedly release at the same thickness as the iPad mini 2, which should please most Apple customers. Check out Unbox Therapy's video comparing the iPad 5 and the iPad mini 2 below.
Considering the deluge of leaks and rumors, we expect Apple to unveil and release the iPad 5 and iPad mini 2 very soon – most likely at the end of October or early November. We believe Apple will unveil the iPad 5 and iPad mini 2 at an event held on Oct. 22, which would mean the release date for both tablets would land on Nov. 1.
If Apple doesn't release the iPad mini with Retina display in October, rumors say Apple would release the new mini tablet in the first quarter of 2014, likely around March, which is when Apple released the first iPad with Retina display.
What do you think of the iPad mini 2? Do you believe Apple plans to release the tablet with a gold color and Touch ID? Let us know your thoughts in the comments section below.
© Copyright IBTimes 2023. All rights reserved.