Apple iPad Mini 5 Launching Alongside 2018 iPad Pro Next Week?
Is Apple finally updating its iPad mini series? The answer is yes, according to TF Securities analyst Ming-Chi Kuo. Unfortunately, he does not know when this new iteration will arrive. But he claims it could happen very soon.
AppleInsider saw Tuesday a copy of Kuo's latest note to investors, which contained the analyst's predictions for Apple's upcoming Oct. 30 event. Kuo dropped a bombshell in this update because he now claims that the Cupertino giant has a new version of the iPad mini, which is believed to debut as the iPad mini 5.
Kuo specifically mentioned that "a new iPad mini equipped with an upgraded processor and a lower-cost panel" is coming. However, he pointed out that he's not sure if it is part of the product lineup that will be showcased at next week's event.
The renowned Apple analyst did not provide a timetable for the release of the iPad mini 5. Nevertheless, this is such a big news, considering that the iPad mini series hasn't been updated for several years now.
Interestingly, MacRumors believes that if Apple really developed a new iPad mini, then the best time for the company to launch it is alongside the 2018 iPad Pro, which is expected to be unveiled next week.
As for Kuo's other predictions in his latest note, he simply reiterated the things he's been saying for three months now. He claims that Apple has a new iPad Pro, a new low-cost notebook model and he is also confident that the new AirPods and the AirPower charging mat could officially be released in the end of 2018 or early 2019.
Kuo reiterated that the next-generation iPad Pro would come with USB-C, upgraded display, and an all-new Apple Pencil with a new design. The 2018 iPad Pro is also rumored to come equipped with Face ID — so no Home button — and an edge-to-edge screen.
According to Kuo, Apple will showcase a new low-cost Mac-branded notebook alongside the updated MacBook, iMac and Mac mini during its upcoming event, which is scheduled to happen on Oct. 30 at 10 a.m. in New York City.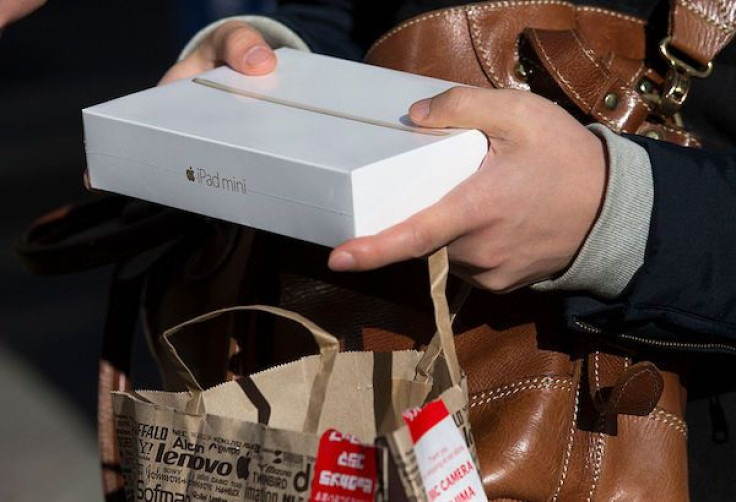 © Copyright IBTimes 2023. All rights reserved.