Apple Announces Potential iPad Pro, MacBook Event For Oct. 30
The flood of Apple (AAPL) hardware news did not end in September with the announcement of the tech giant's three new iPhone models. Apple sent out invitations to tech press on Thursday for another event, this time on the East Coast, that is widely expected to showcase new iPad Pro and Mac products, according to 9to5Mac.
Apple will hold the event on Oct. 30 in Brooklyn, New York, at 10 a.m. ET. The company sent out unique invites with different design variations of the traditional Apple logo to different publications. For example, the Wall Street Journal's looked different from every other publication's.
The event will happen about a month and a half after Apple announced the new iPhone models, as well as the Apple Watch Series 4. The consensus seems to be that Apple will announce a new 11-inch iPad Pro to replace the current 10.5-inch model, while rethinking the existing 12.9-inch model.
It is expected that Apple will apply some design consistency between its products by giving the new iPads the same full-screen design as the current iPhones. On the same note, they are also speculated to support Face ID for easy activation, again, just like the newer iPhone models.
Reports even indicate the new iPad Pro will have a USB-C port and output video in 4K with HDR support.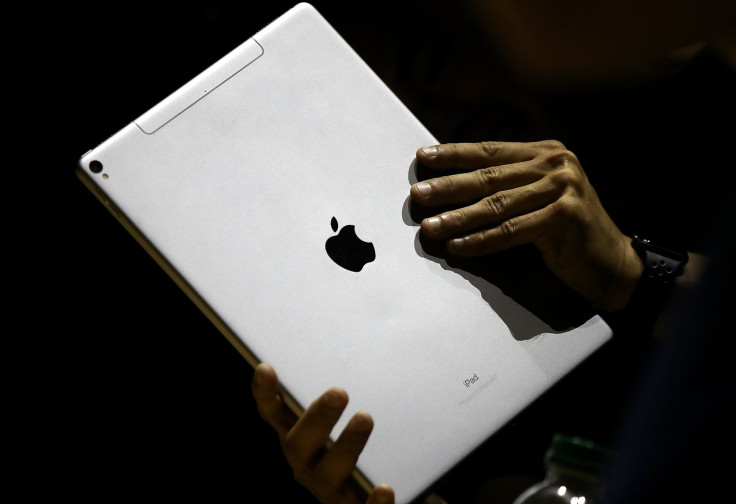 Aside from a new iPad Pro, 9to5Mac speculated that we could see hardware refreshes for the MacBook Air and Mac Mini at this event. Both products are still sold by Apple but have not gotten significant upgrades in many years. These new MacBook Air and Mac Mini products could see price jumps due to new hardware, but just like with old iPhones whenever a new one comes out, the older versions could get price drops.
Apple has expanded its product line to include services like Apple Music. Some believe the company will even make cars in the future. However, its profitable hardware division is what drove it to become the first company in the U.S. to reach $1 trillion in market value.
© Copyright IBTimes 2023. All rights reserved.