Apple iPhone 6 Release Date Nears: Purported Retail Box Surfaces Fueling Anticipation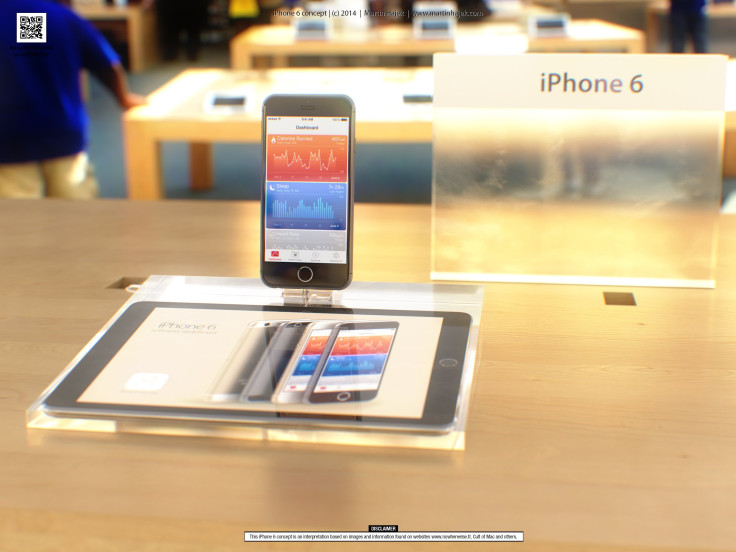 With less than a month to go for the expected unveiling of Apple Inc.'s (NASDAQ:AAPL) iPhone 6 at an event on Sept. 9, a set of images claimed to be of the iPhone 6 in a retail box hit the Internet on Monday. Although the images look like they have not been doctored, it could not be confirmed if they are showing the genuine product.
The photos of the purported iPhone 6 retail box, said to be provided by an Apple beta tester, have been tested by Tech Radar, which first obtained the images. Although the report said that "there's no reason for us to believe that these are fakes," it did mention that full authenticity of the images cannot be claimed just yet.
According to BGR, no matter how real the iPhone 6 images may appear to be, there is a chance that they are not showing the real deal. While the iPhone 6 image on the retail box seems to be a real press image of the device, and the arrangement of the apps also appears consistent with that of the iPhone 5s, there is an oddity in one of the photos.
The iPhone 6 home screen, as seen in the photo, is missing the Health app that Apple announced for the iOS 8. Being one of the many heavily talked about features of the iOS 8, the app should have been a part of the photo if the retail box is legit, BGR reported, adding that the new images also resemble recent photos of Android-powered iPhone 6 clones in China.
A report from the Guardian also questioned the legitimacy of the images, pointing out "a number of discrepancies between the box art and the phone itself." According to the report, the box displays a gold-colored iPhone 6 while it actually carries a silver-colored version.
In addition, because the images are said to have come from "an Apple beta tester," this works against the theory that they are authentic, because the company does not typically distribute beta devices in retail boxes, according to the Guardian. Instead, they have been provided with devices in cases designed to disguise a new iPhone.
Rumors have it that Apple will release two bigger iPhone 6 models this year with 4.7-inch and 5.5-inch screen sizes. Other expected features include a faster A8 processor, Near Field Communication technology, more secure Touch ID Fingerprint scanner, iOS 8 and a stronger 2,100mAh battery.
© Copyright IBTimes 2023. All rights reserved.