Apple iPhone 6 Rumors: Larger 'iPhone Air' May Be Released This Fall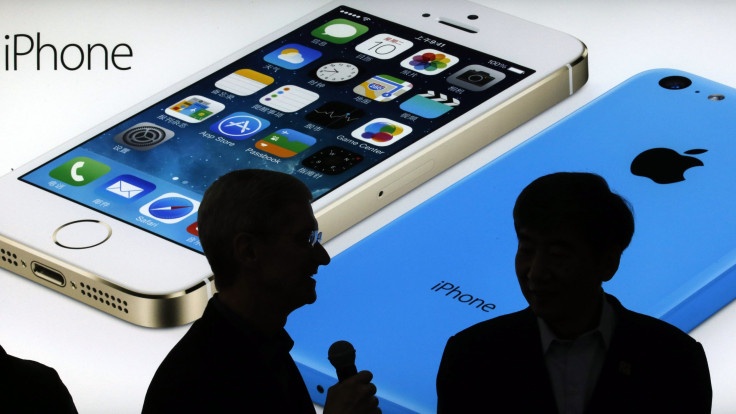 Apple Inc. is expected to introduce a lot more than a standard iPhone this year. In addition to an iPhone 6, which is expected to feature a larger, 4.7-inch display, rumors have also long contended that an iPhone with a 5.5-inch display may be unveiled. Chinese publication China.com now suggests that this new iPhone model may be called the iPhone Air.
For a few years now, Apple (NASDAQ:APPL) has been advertising several "Air" products as smaller, thinner and lighter versions of previous devices. The MacBook Air was released in January 2008 while the iPad Air was introduced in November 2013. Some are skeptical about the idea of an iPhone Air, though, considering that prior iPhone models have all been fairly compact. A 5.5-inch iPhone model would have a display that's 1.5 inches larger than the 4-inch displays seen on the most recent iPhone models, though there is the possibility of the device being thinner than other iPhones.
The publication says that China will be among the first markets to launch the iPhone 6 when it becomes available. The iPhone notably became available for the first time in China in January.
While the name of the potential new iPhone remains a mystery, several sources are trying to determine when Apple will unveil and launch its new smartphones. Thursday's report predicts that the iPhone 6 will be announced on Sept. 15 and release to the public on Sept. 25.
Though Apple has not yet announced details of when the next iPhone will be unveiled, the Cupertino, California, company is known for launching its new iPhones in September, and on a Friday -- whereas this latest predicted launch date is a Thursday. Last year, the iPhone 5s and iPhone 5c became available to the public on Friday, Sept. 20, following the iPhone 5 release on Friday, Sept. 21, 2012, and the iPhone 4s release on Friday, Oct. 14, 2011.
There are many formulas that Apple supposedly uses to decide when it will release its new iPhones. One is that Apple tends to announce its iPhones 100 days after the announcement of a new iOS software version at the company's annual WWDC keynote event. The new iOS 8 mobile software was announced on June 2, making a prospective unveiling date for the new iPhone Sept. 12. Another formula is that new iPhones usually release on the third Friday of September. Other sources, including the Chinese Web portal Tencent have projected a Sept. 19 launch for the iPhone 6, likely in accordance with this formula. Notably, German mobile carrier Deutsche Telekom began advertising a Sept. 19 launch date for the iPhone 6 in May as a tactic to elicit new subscribers.
© Copyright IBTimes 2023. All rights reserved.