Apple WWDC 2014: iOS 8 Brings Interactive Notifications, iMessage Upgrades And 'Continuity' With OS X Yosemite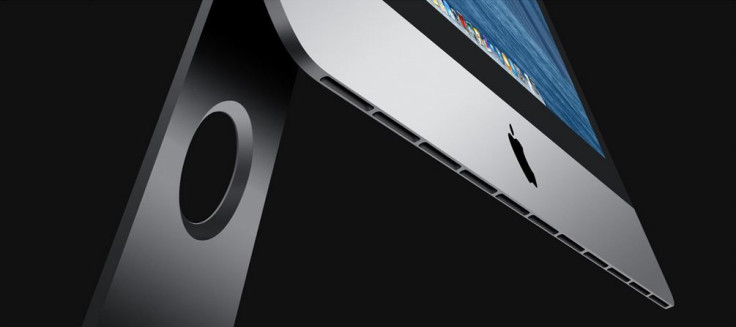 Apple Inc. (NASDAQ:AAPL) introduced iOS 8, the latest edition of its mobile operating system for iPhones and iPads, at the World Wide Developers Conference in San Francisco on Monday, with a wide array of new features, including new "Interactive Notifications," iMessage upgrades, and syncing the experience with Apple's new desktop operating system, OS X Yosemite.
IOS 8 was made available to developers immediately following the keynote, and will come to the general public for free in the fall. Apple said iOS 8 will work on the 5th generation iPod Touch, iPhone 4S and later, and iPad 2 and later.
After Apple CEO Tim Cook called Google's Android operating system a "toxic hellstew," Craig Federighi, Apple's senior vice president of software engineering, introduced Interactive Notifications, which allows iOS users to view and respond to app notifications simply by swiping down from the top of the screen. For example, if a user gets a text message while looking at pictures, the user can simply swipe down and respond rather than have to leave the current picture app for the iMessage app.
Interactive notifications! iOS 8 is catching up ha #WWDC2014 pic.twitter.com/WnOdGp9Dsl
— Marques Brownlee (@MKBHD) June 2, 2014
Federighi also introduced new features to the iOS multitasking screen. It now shows open apps as well as recent contacts, allowing users to quickly make calls or send a message.
One of the highlights in the OS X Yosemite presentation was major upgrades to the Spotlight search feature, including suggestions. Federighi showed that the same suggestion feature is coming to iOS, and that Spotlight on iOS now integrates with the App store. Spotlight can also show points of interest, search through music on iTunes, and display information like movie times.
Apple updates Spotlight to be much more intelligent in iOS 8 http://t.co/by2QWFpUQm pic.twitter.com/ktAfOzhsCa
— iDownloadBlog (@iDownloadBlog) June 2, 2014
A surprise new feature was improvements to the iOS keyboard. The keyboard displays suggestions for typed words, and can predict answers to questions. For example, if someone asks "dinner or a movie?" in a text message, iOS 8 will provide suggestions to fill in either "dinner" or "movie." The keyboard can apparently even recognize how a user talks to different users, and make different suggestions when talking to a friend, family member, or co-worker.
iOS 8: Predictive Typing on Keyboard pic.twitter.com/lJevFGX902
— All iPhone (@iPhoneTeam) June 2, 2014
IMessage also received some major improvements, such as being able to add or remove people to individual threads, and put individual chat threads on "Do Not Disturb" mode. There's even a new iMessage gallery to view images sent in a chat thread. There are also shortcuts in iMessage that allow users to record voice messages or shoot a view with just one tap. Messages can also be set to "self-destruct" like Snapchat messages after a set period of time.
Apple introduced a new Health app called Healthkit, and Federighi announced that the new iCloud Drive cloud-based file-sharing system can be accessed on iOS 8. A new family-sharing feature now allows iOS 8 users to share photos, videos, books and movies between devices that have been designated as belonging to family members. Up to six family members can share one credit card to make purchases on an Apple device, but Apple will ask for permission from the cardholder first.
More features about iOS 8 will become available as developers get the chance to go hands-on with the latest mobile operating system. Stayed tuned for more information.
© Copyright IBTimes 2023. All rights reserved.