Apple iPhone SE 2 Sports iPhone 11-Inspired Design In New Concept
KEY POINTS
The beloved iPhone SE is expected to have a successor soon
A designer created a concept video to show how it might look like if it still had the original iPhone SE size and body
The new iPhone SE successor will have better specs compared to the older model
A new concept video combines details from the original iPhone SE, an iPhone 11, and an iPhone 11 Pro to create what appears to be an interesting rendition of the iPhone SE 2.
Apple's beloved budget smartphone, the iPhone SE, was a hit among many fans thanks to its features, its price, and its very compact size. It was a very affordable device that can be held in one hand, even if its owner had small hands. Best of all, it was powerful enough to do what other iPhones of its time was capable of doing.
Years later, Apple is said to be working on a successor to the iPhone SE. The device, which might be called the iPhone 9 instead of being called the iPhone SE 2, is expected to feature the same processor as this year's flagships, and is also expected to sell for a lower price compared to the cheapest among the iPhone 11 series of devices.
Now, how will the highly anticipated device look like? A designer named Hubert Jarechowicz created an iPhone SE 2 concept video for ConceptsiPhone. The design is based on the iPhone 11 but is infused with some details from the original iPhone SE and the iPhone 11 Pro.
The concept video shows an iPhone model that has a chassis similar to an iPhone SE, but with a bigger bezel-less and notch-less display. The sides of the device feature familiar buttons for volume control, power/lock, and the Ringer switch used to turn the device into silent mode.
At the back of the alleged iPhone SE 2 rests a camera module capable of housing two cameras, an LED flash, and an opening for a microphone that can be used when recording videos. The camera setup is reminiscent of the iPhone 11. The device's color, however, resembles the midnight green color Apple introduced with the iPhone 11 Pro.
The device also has a 3.5mm mini headphone jack that can be used with wired headphones, AUX cords and the like. Of course, everybody knows by now that Apple won't likely put a headphone jack on an upcoming device. This is simply in line with the company's push on wireless, which includes the AirPods and AirPods Pro.
Noted analyst Ming-Chi Kuo said the iPhone SE successor will feature a chassis similar to the iPhone 8. The concept video, on the other hand, doesn't show that. Still, it's pretty nice to imagine an iPhone SE successor with a chassis the size of an iPhone 5, but with a larger display, better innards and a new color.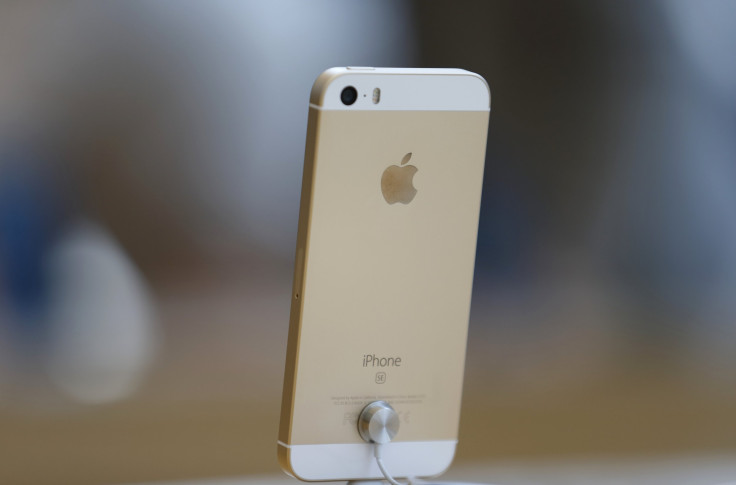 © Copyright IBTimes 2023. All rights reserved.