Apple iPhone SE Tips And Tricks: How To Force Restart, Reboot
KEY POINTS
The iPhone SE might be new, but it might have problems in the future
Some of these problems, such as freezing, can be remedied by force restarting
Here's how to force restart the 2020 iPhone SE
The 2020 iPhone SE might be new, but there might come a time when users will have to force restart or force reboot it. These are those times when the device hangs up or freezes, and doesn't respond to any tap on the screen or press on the buttons.
When these times come, it will be good to know how to force restart the device. Here's how to do it.
A change in methods
While the original iPhone SE, as well as iPhone models from the iPhone 6s/6s Plus and older, can be forced to reboot simply by holding down the Home and Power/ Sleep/Wake buttons for a period of time, it doesn't work the same way anymore. Apple changed how to force the device to shut itself down and reboot starting with the iPhone 7, and also when it introduced Face ID on the iPhone X.
Aside from changing the way Force Restart, Force Reboot or Hard Reboot is done, Apple also renamed the Power/Sleep/Wake button to the "Side" button, iPhoneHacks noted. iPhone SE users, particularly those who upgraded from the older iPhone SE or another old iPhone, will do well to remember that for this tutorial.
Here's how to Force Restart/Force Reboot/Hard Reboot a 2020 iPhone SE:
First, users should press and release the Volume Up button quickly.
Second, after that, users should press and release the Volume Down button quickly as well.
Third, users should press and hold the Side button (formerly Power/Sleep/Wake button).
Fourth, when the "Slide to Power Off" button appears on screen, users should ignore it and continue holding down the Side button until the Apple logo appears.
This will force the iPhone SE to shut down and reboot. It will show the familiar "Swipe up to unlock" message on the screen when it is done restarting.
This process will help iPhone SE users whose handsets are unresponsive or frozen for whatever reason. The device is still new at this point, and users shouldn't expect to have to force it to restart anytime soon. That said, this process will be helpful in the event that such a situation occurs.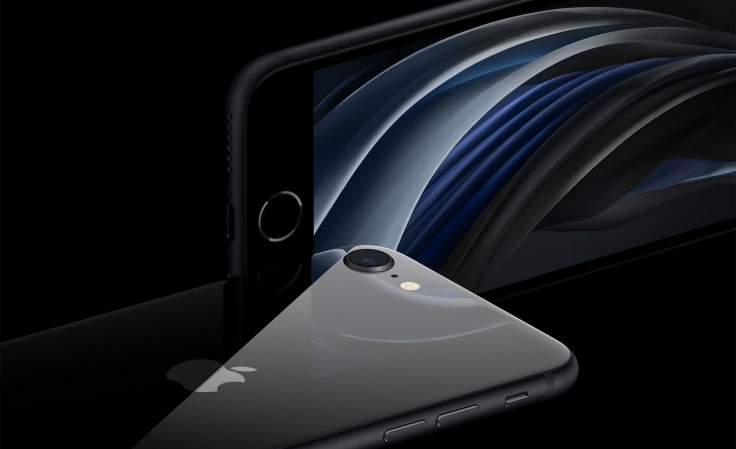 © Copyright IBTimes 2023. All rights reserved.