Apple Meets California DMV Officials As Driverless Car Project Titan Moves Forward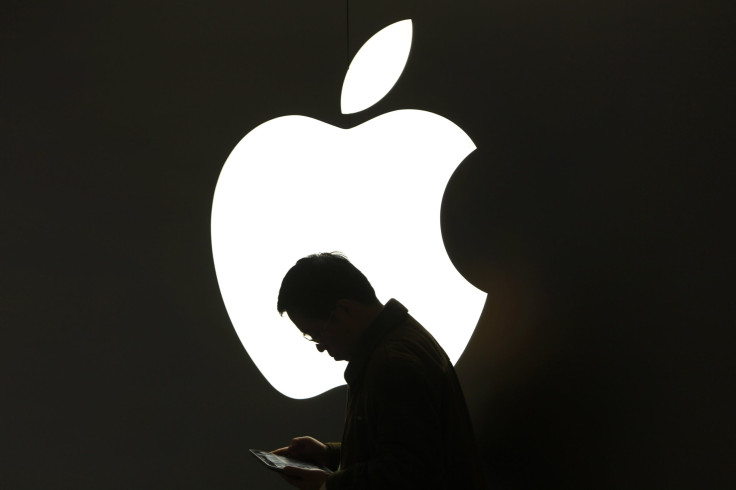 Apple Inc. is moving closer to rolling out its top secret driverless car -- code-named Project Titan -- after it was revealed that a senior executive from the company held a meeting with officials at the California department of motor vehicles to discuss autonomous vehicle regulations.
According to documents seen by the Guardian, Mike Malefic, senior legal counsel at Apple, held a meeting with three of the department's main officials, who pushed to have the state lead the way when it comes to driverless cars.
The document shows that hourlong meeting took place Aug. 17 between Malefic and DMV deputy director Bernard Soriano and his co-sponsor on California's autonomous vehicle regulation project, Stephanie Dougherty, who is chief of strategic planning. Brian Soublet, the department's deputy director and chief counsel, also attended the meeting.
Just like everything else at Apple, Project Titan is top secret -- though some details have emerged, including the fact that Apple assigned several hundred employees to the project in addition to poaching engineers from Tesla.
In July, it emerged that Apple had hired motoring industry veteran Doug Betts -- who has worked at Michelin, Toyota Motor Corp., Nissan Motor Co. and Chrysler Group during his 28-year career -- to work on Project Titan.
Mapping The World
Earlier this year, Apple began to roll out a fleet of cars fitted with cameras to create its own mapping data, which will be necessary for any driverless car to work. To that end, earlier this week it was revealed Apple purchased MapSense, a San Francisco startup that helped analyze the huge amounts of mapping data the cameras on these cars will generate.
Apple's ability to keep this project under wraps any longer will be challenged if the company plans to carrying out any tests on California's public roads. In order to do that, Apple will have to reveal details about the car's make and model -- as well as any incidents the cars are involved in.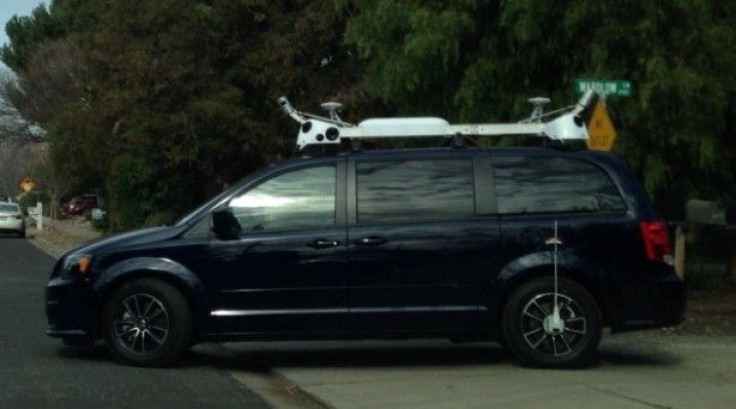 Google Inc. is currently testing its driverless cars on the roads of California and has reported several accidents and incident to officials during that testing. One possible way for Apple to keep the project secret for a little longer is to test its cars on private property, and Apple could already be doing this. Ford, which is also putting a lot of effort into its autonomous vehicle efforts, is testing its driverless car on its own test tracks rather than on public roads.
Apple, Google and the secretive startup Faraday Futures are among a growing number of Silicon Valley companies that are seen traditionally as technology companies but are now moving into the automotive industry. Add to this efforts by both Uber and Tesla Motors Inc. to build driverless cars, and it is unsurprising that the motor industry is looking over its shoulder.
"We Do Not Plan To Become The Foxconn Of Apple"
At this week's Frankfurt Motor Show, the big car manufacturers were speaking openly about connected cars, electric cars and autonomous cars, sending a warning to the likes of Apple and Google that they will not be able to simply come in and use their expertise to take over the market.
"We do not plan to become the Foxconn of Apple," Dieter Zetsche, the chief executive of Daimler AG, which makes Mercedes-Benz vehicles, said. "What is important for us is that the brain of the car, the operating system, is not iOS or Android or someone else, but it's our brain."
It is unclear if Apple is planning to build its own cars or simply create the software that the cars will run on. A report in German magazine Auto Motor und Sport earlier this year suggested that Apple was planning to use BMW's i3 car as a reference model for its own, but this has since been denied by BMW, which said it was "in regular talks with companies from the IT and telecommunications sector, including Apple, concerning topics like connected vehicles. Developing or building a car is not a topic of these discussions."
Google's Chris Urmson, who was in charge of its autonomous driving project until very recently, said last year that Google didn't want to become an automaker and was looking for partners to help build its autonomous vehicles.
© Copyright IBTimes 2023. All rights reserved.
FOLLOW MORE IBT NEWS ON THE BELOW CHANNELS