Apple Needs iPhone 6 To Stem Market Share Losses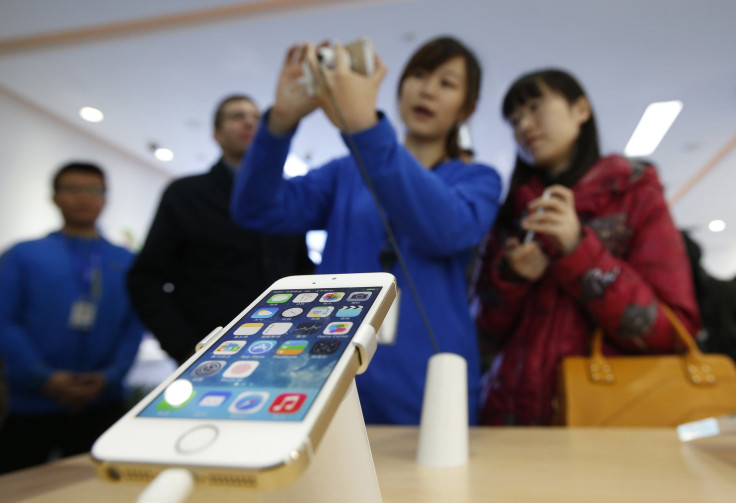 Smartphone shipments continued to surge around the world in the second quarter, with Google Inc.'s (NASDAQ:GOOGL) Android devices reaping the benefits as Apple Inc. (NASDAQ:AAPL) continues to lose market share.
Research data published by IDC, the Framingham, Massachusetts research firm, on Thursday found smartphone shipments passing the 300 million unit mark in the second quarter for the first time in history. With a total of 301.3 million smartphones shipped during the period, volume has increased 25 percent from 240.5 million units shipped in the second quarter of 2013.
Apple iOS devices and Android devices both saw shipment gains with a combined market share of 96.4 percent. Yet, despite the growth between both, Android smartphones continued to take away iOS market share due to emerging market interest in low-end smartphones. Of the 255.3 million Android devices shipped, more than 58 percent were low-end devices, priced between $0 and $200.
Apple iOS market share dropped to 11.7 percent, down from 13 percent a year earlier, despite 35.2 million devices shipped, a 12.7 percent increase. How can Apple stem its losses as it faces growing competition?
Over the past two years, Apple device shipments found a boost with new device shipments in the third quarter, according to IDC. With the highly anticipated Sept. 9 announcement of the rumored 4.7-inch iPhone 6, it may very well find itself with a surge of shipments again this year.
With many two-year device contracts coming to an end, a large portion of iPhone 6 sales are likely to come from Apple's highly loyal customer base. Data published by ComScore on Thursday found that 35 percent of U.S. iPhone owners have plans to upgrade their device in the next six months. That's about 25 million people looking to upgrade their iPhone in the U.S. alone, according to Quartz. But loyalty only goes so far to boost shipments and sales.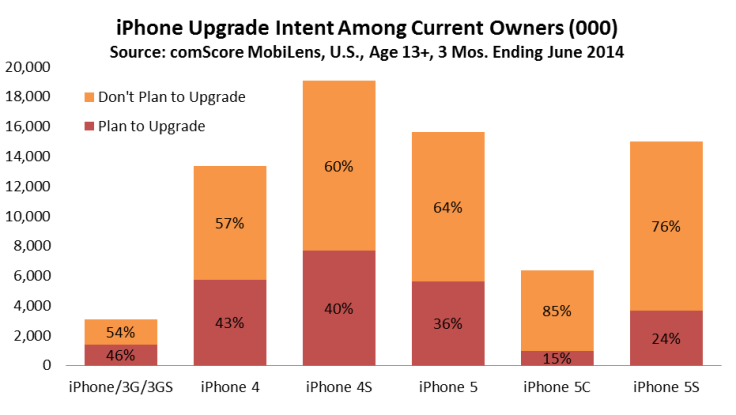 Another place of growth for Apple may come from the emerging markets, which widely favor larger screen devices, according to market research firm Jana. While Android continues to focus on mid- and low-end devices in emerging markets, Apple could potentially snatch away market share from high-end large screen devices with the iPhone 6.
While it's possible for Apple to take away larger screen device market share, it won't be able to do this without a fight, at least in the U.S. With Samsung Electronics Co. (KRX:005930) holding 69 percent of U.S. large screen device market share, according to ComScore, Apple may need to find a way to convince an increasingly loyal Samsung owner base to switch to the iPhone 6.
But should Apple make inroads into the large screen device segment, it could spell bad news for Samsung profits, which took hard hits in Q2 due to increased competition in the mid- and low-end markets by Chinese smartphone makers such as Shenzen's Huawei and Beijing's rising star, Xiaomi.
© Copyright IBTimes 2023. All rights reserved.