Apple Patents Apple Watch Sensor That Detects Nearby Sharks For Swimmers
KEY POINTS
A new patent shows Apple's plans for a future Apple Watch feature
The new feature allows the device to detect things in the environment
It will let users know of any danger in the environment, such as sharks or riptides at sea
A new patent reveals Apple's plans to give future Apple Watches the ability to detect important things in the environment so that they can notify their users about it.
The Apple Watch is a very helpful piece of health-centric technology, capable of monitoring a person's heart rate and more. Aside from telling time, this watch also tells users if there are irregularities in their heartbeat, and also tells emergency services if the user takes a hard fall and is unable to get up.
Despite the Apple Watch's current abilities, Apple is looking forward to adding more functions than ever. One of those features, according to a new patent, is the ability to detect certain things in the environment so that the wearable can warn users about it.
According to a new patent published by the U.S. Patent and Trademark Office, Apple is looking to add sensors meant to determine whether the Apple Watch is submerged in deep water, and if it is in deep water like an ocean, to detect the presence of several things indicating a variety of situations, and to notify the user about it.
Patent illustrations show that the Apple Watch will be able to do this using a sensor placed inside a cavity. The sensor will check whether the wearable is wet but not submerged, is submerged to a shallow body of water, or is submerged in deep water. Once the sensors detect that the device is submerged, it will then trigger other sensors to do other things.
These sensors will check for certain elements in the environment, and will in turn inform users about what it detects. For example, the device will alert swimmers of an oncoming riptide or the presence of nearby predators such as sharks, based on what the sensors detect.
Patently Apple noted that the device could also have sensors determining the salinity level of the water, thereby indicating whether it is submerged in saltwater or freshwater. The patent also describes sensors as having the ability to detect other things, such as the pH level of sweat, the presence of pathogens in the environment, and the presence of chemicals associated with diseases.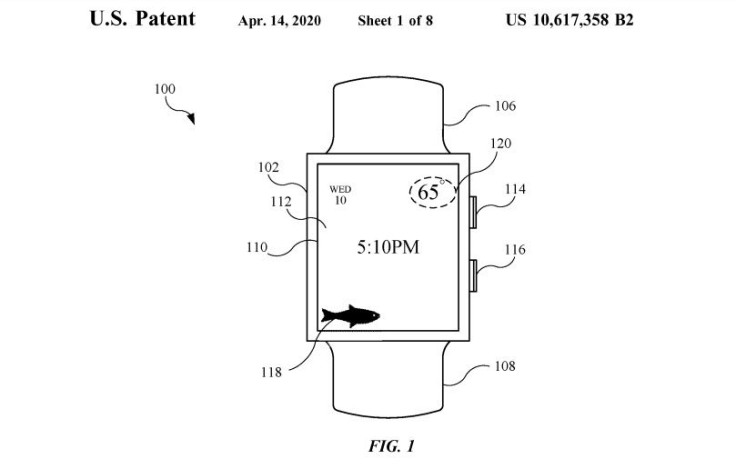 © Copyright IBTimes 2023. All rights reserved.