Apple Watch watchOS 7 Update Kids Mode Will Modify Activity Rings
KEY POINTS
The iOS 14 build reveals that watchOS 7 will have a new kids mode
The new mode will allow parents to manage their children's Apple Watches
Kids mode features a modified Activity Rings designed to encourage children to move
The Apple Watch is known for being a great all-around health-focused wearable capable of monitoring a variety of things related to a person's health. It monitors a person's heart rate, makes sure that a person is able to move after taking a hard fall, can be used to alert users if the noise around them is too much, and so on – in addition to telling time and controlling music playback.
9To5Mac, which claims to have access to an iOS 14 build, reports that Apple is working on designing the next watchOS version to be more useful to kids. Per the tech site, watchOS 7 will feature a new "kid mode" that allows parents to connect their kids' Apple Watches to their iPhone so that they manage how the child will use the wearable.
Here's how it works: Apple Watches that are configured to work in kids mode can be connected to a parent's iPhone, even if that iPhone already is connected to another Apple Watch. This is so that parents can manage both their own wearable while managing their kids' device. This setup will allow kids to use an Apple Watch even if they don't own an iPhone.
This is worth noting because with this feature, parents won't need to spend on a new iPhone just so their kids can use an Apple Watch. What's more, they'll be able to check just how their kids are doing based on the Activity Rings.
Speaking of Activity Rings, Apple has also modified this feature so that it can help motivate kids to stay active. Whereas with the original Activity Rings, the Red ring shows the number of calories that the user has burned via intense activities like running, the Activity Rings in kids mode will show the amount of time that a child has spent moving around.
This means the Activity Ring can be used to see if a child is active for a set amount of time during the day. This might help encourage kids to move around, play and participate in sports, instead of just sitting down and tinkering with other things.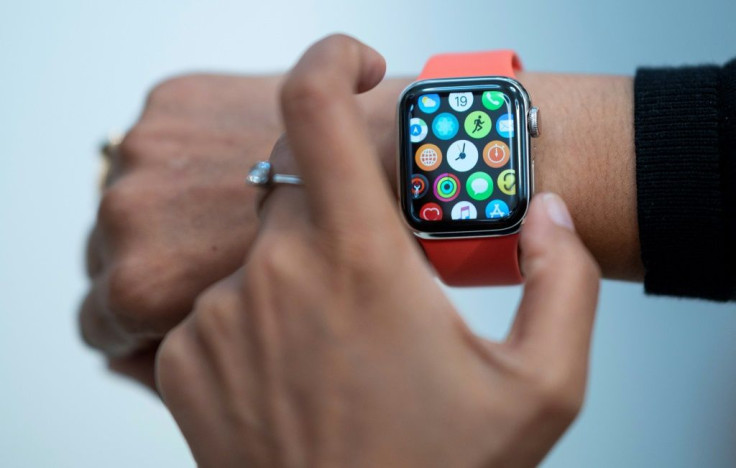 © Copyright IBTimes 2023. All rights reserved.