Apple Pay Gains Dozens Of New Partners In Banks, Retail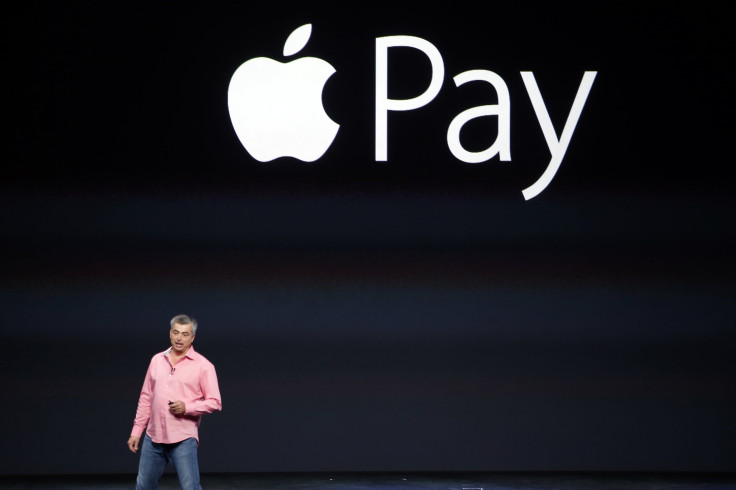 Apple said Tuesday that dozens more banks, retail stores and startup companies have signed up to adopt Apple Pay, which allows customers to buy things by waving their iPhone at checkout counters. The payment system, launched in October, is meant to speed up service and keep shoppers' personal data safe from hackers.
The list of partners has grown to 23 banks, including 10 added Tuesday. SunTrust, TD Bank North America, Commerce Bank, Bank of America, Chase and Wells Fargo are some of the participating banks. According to Apple, the company now supports credit cards that make up about 90 percent of the nation's credit purchase volume.
Staples, the office supplies retailer, now offers Apply Pay at its 1,400 U.S. locations. Grocery chains Winn-Dixie and Albertsons have also adopted it, growing Apple's list of participating stores to 49. And on Friday, the Orlando Magic's basketball team's Amway Center will adopt the payment method at many retail, food and beverage stands during games.
So far, few shoppers are using the payment method. Less than 5 percent of iPhone 6 and 6 Plus owners plan to use Apply Pay, according to a recent survey by Infoscout.
But some retailers have suggested the service could grow. Whole Foods, the upscale grocery chain, has adopted Apple Pay since its launch in October. In the first few days of adopting the service, the retailer reported that it had processed more than 150,000 transactions through Apply Pay. McDonald's said Apple Pay made up half its tap-to-pay transactions in November. While the number of transactions may be small, analysts believe Apple Pay is leading mobile wallet services, ahead of Google, Verizon and AT&T, which have introduced similar smartphone e-commerce products.
© Copyright IBTimes 2023. All rights reserved.