Apple Pay Users Warned Not To Store Partners' Fingerprints On iPhone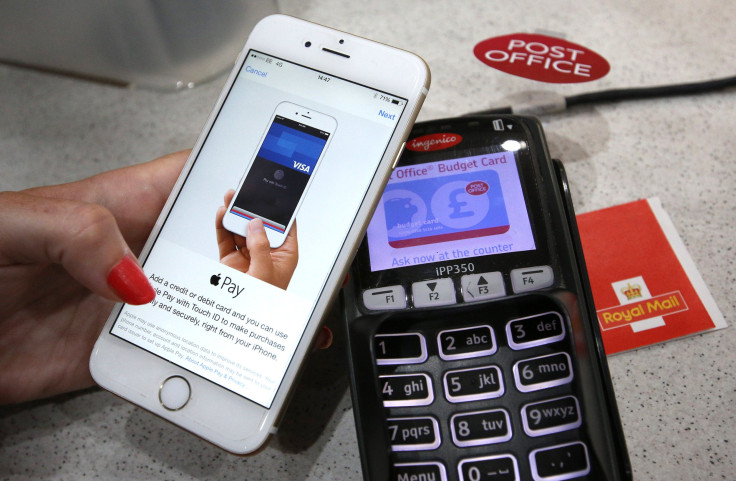 Storing a significant other's fingerprint on an iPhone's Touch ID fingerprint sensor may sound like a new way for couples to show trust in one another. But U.K. banks are frowning on the process, especially if customers use that same device with the Apple Pay mobile payment service.
Several U.K. banks have warned customers that storing their partner's fingerprints on their iPhone could be treated as if they failed to protect their banking information, which could potentially leave some consumers on the hook for fraudulent transactions, according to the Telegraph. That's in part because fingerprints stored on the iPhone can be used to authorize Apple Pay transactions in addition to unlocking an iPhone.
HSBC's terms and conditions warn customers not to register another person's fingerprints on the smartphone, and Lloyds Bank explicitly calls out Apple's Touch ID sensor in its terms of use: "If Touch ID is available on your device, you must ensure you only register your own fingerprints (and not anyone else's)."
"Our customers' financial safety and security is of the utmost importance to us, as such we advise all our customers to keep their details as secure as possible," an HSBC representative told the Telegraph. "This means not sharing their PIN or in the case of Apple Pay not letting others access their phone." But the representative added that the bank would still help customers in cases of fraud.
Many U.S. banks don't explicitly name the Touch ID sensor in their Apple Pay terms of use. But others, such as American Express, do warn customers to keep their user credentials protected from unauthorized users.
Apple Pay first rolled out in the U.S. in 2014 and in July 2015 expanded to the U.K. By the end of the year it's expected to launch in Canada and Australia via American Express, followed by Singapore, Spain and Hong Kong in 2016. Mobile payments are poised to become a big business in the United States, with transactions expected to total $8.71 billion by the end of 2015, up nearly 137 percent from 2014, according to eMarketer.
© Copyright IBTimes 2023. All rights reserved.