Why India Is Ripe For An Apple Genius Bar But Its Rules Aren't
BANGALORE, India -- In a week India will start one of its biggest festivals, Diwali, the festival of lights, a period of frenetic shopping for gifts for family and friends. This year, for the first time, shoppers in Mumbai and Bangalore will get the chance to buy Apple MacBooks, iPads and iPhones in dedicated kiosks within retail stores.
Apple's products are still niche products in India, but iPhones have started to sell in the millions, and Bangalore's up-and-coming startup founders love to flaunt their MacBook Pro laptops. In the company's latest earnings conference, CEO Tim Cook called out India among the emerging markets where Apple had already done well in the July-September period, and one where the company was backing long-term investments.
And yet there is not one Apple-owned store in India.
The freedom to fully own an Apple store in India comes with the rider that Apple -- or any other such retailer -- must ensure that a government-mandated minimum share of their sourcing is done locally. For smartphones and similar gadgets, the minimum proportion of local sourcing is 30 percent of the makeup of the product, and there are further stipulations on the size of the vendors Apple can buy from. Such vendors must typically qualify as small or midsize businesses under Indian rules. Additionally, each federal state within India "has set up its own rules on sourcing, and it's a mess," Ankur Bisen, a senior vice president at retail-sector consultancy Technopak, told International Business Times.
That's why brands like Apple, Burberry and Bulgari, increasingly popular among Indians, cannot open their own stores, a key part of building their brands throughout the world.

India's leading cities are ripe for these aspirational brands, Avijit Mitra, CEO of Infiniti Retail Ltd., part of India's salt-to-steel conglomerate Tata Group, said in a phone interview from Mumbai. Infiniti, a wholly owned subsidiary of parent Tata Sons, which runs a growing chain of consumer electronics retail stores under the brand name Croma, has just partnered with Apple Inc. to bring in an Apple store-in-store format to the Croma establishments.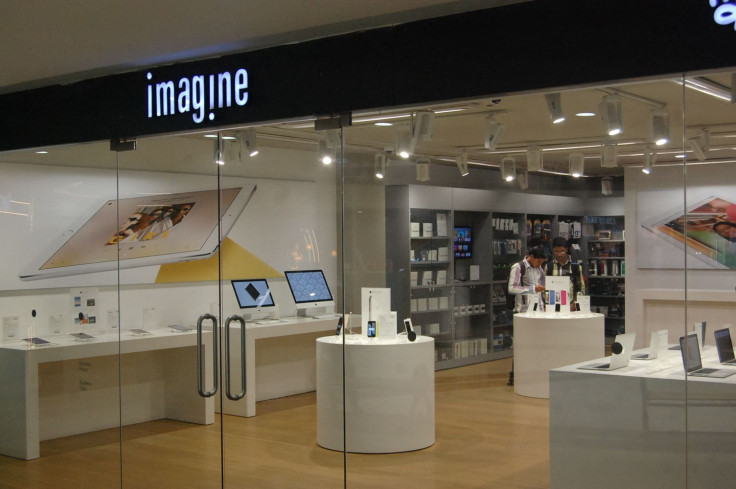 The first of these are expected to open in about a week, complete with the famous wooden benches in Apple's signature stores, Economic Times reported, quoting Mitra. He declined to sCroma's Apple tie up but said that there's huge interest from a range of high-end brands to partner Croma as a means of entering or expanding in India.
For now, that kind of retail partnership will have to do for Apple. "I'd imagine it's not a case of Apple not wanting to do this, but simply that it's logistically difficult," Daniel Gleeson, a senior analyst at consultancy IHS Inc., said by phone from London.
"Apple does not own any stores in India, and we don't have any announcements to make on that front. We have Apple Premium Resellers and partner-run Apple shop programs in India," Apple said in an emailed statement.
It may be too much to expect the Genius Bar at Apple outlets within the Croma stores -- five of which are expected to open in Croma stores in Mumbai and one in Bangalore -- but their design and touch and feel have all been inspired by Apple's own stores in global locations, Mitra has said.
High-End Buyers Are Ready

India's organized retail is dwarfed by China's, but India will have a very rapid movement toward that kind of scale, Mitra said, and he believes "India's growth will come very quickly" in terms of national output (GDP).

"There is a whole bunch of young people who are getting into that salaried class, moving into international markets, in terms of traveling, holidaying," Mitra said. The Internet has accelerated this trend, he said. For instance, Sonos speakers, widely seen by affluent buyers as high-quality, are actually available in India, "but the fact isn't highlighted," he said.

India may have developed a taste for aspirational brands, but its rules have yet to catch up.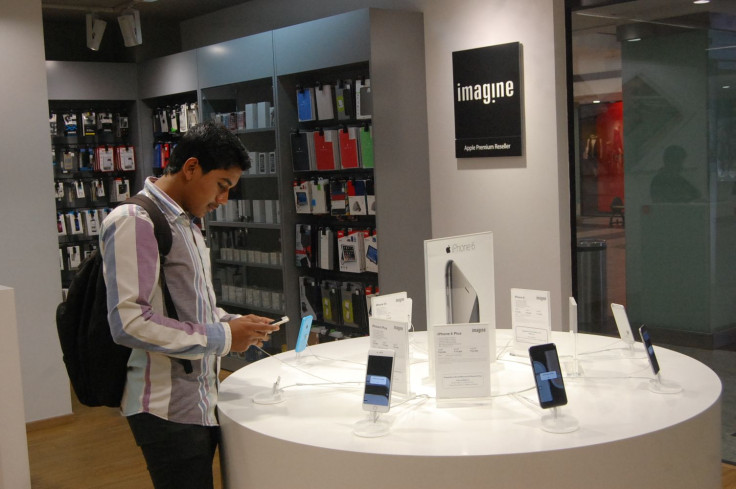 On 100 Feet Road in Bangalore, where many well-known Indian and foreign brands have stores, including an iPlanet, an Apple premium reseller store, Bluetooth beacons have recently started appearing, enticing smartphone-toting young shoppers with instant offers. The beacons, being set up by Bangalore startup Interaction One, work in a way similar to Apple's iBeacon, Krishna Prasad, the startup's founder, told IBT.
The Indian who goes abroad goes to these stores, whether it is Apple or Sonos or other luxury brands. "Any brand that comes [to India] at this stage is going to get a quick start to the growth that India is definitely going to see," Mitra said. Companies must, however, come in with "eyes wide open," as achieving large volumes will take years.

In the next five to seven years, financing will play a major role, and one of the things that leading brands have done very well in India is to make their products available through financing. Apple already backs financing plans in India to make its devices more affordable, and it is also extending the life of some of the older iPhone models to try to reach more customers in India, Gleeson pointed out. For instance, even the iPhone 4S 8-gigabyte version is still available in India for about 14,200 rupees ($218) on Amazon's Indian site.
The Government's Concerns
If Apple were to open a store of its own, the opening itself would undoubtedly be a major marketing opportunity for the company. In single-brand retail, India allows 100 percent foreign direct investment, "so technically Apple can open its store today, there is no restriction," Bisen told IBT. However, "there are restrictions around sourcing. … That is the only moot point from a regulatory perspective for Apple."
There is no straight answer on the rationale behind these restrictions, but one strong reason is that the retail sector in India is extremely fragmented, and the Indian government wants to protect small business. There are 15 million shops in the country, and even if each shop employs just two people, there are 30 million people getting employment and touching about four to five times as many people in their households.
"So it provides a social cushion," Bisen said. "Now the thinking is that if you formalize the sector, what happens to the livelihood of these people? Because the large retailers will come in and consolidate the sector, bring in efficiencies, so it can be argued either way."
Needed: A Manufacturing Ecosystem
A second important reason is that India's federal government wants to ensure that the country doesn't become a dumping ground for Chinese imports. In the case of electronics, for instance, "if you remove this 30 percent sourcing, then what you will get in the retail stores is everything that is imported from outside," Bisen said.
As a result, India's efforts at fostering a local electronics manufacturing ecosystem -- already widely seen to be deficient on many fronts -- will come to nothing, as large product companies will view India as just a market. Industry estimates show two-thirds of India's electronics requirements being met by imports, and the rest, while locally made, is widely seen to comprise "low-value-added" products.
That could change if Foxconn's investments in India take off. The Taiwanese electronics manufacturing services provider is reportedly looking to invest billions of dollars in expanding its factories in India.
Foxconn, Apple's biggest contract manufacturer, has started making phones for China's Xiaomi in India. If Foxconn rises in India, then a corresponding component manufacturing ecosystem -- similar to what happened with the Indian automobile sector after the entry of Suzuki Motors -- could gradually proliferate in the country.

For now, there's little evidence that Foxconn might make iPhones in India, for several reasons, including the fact that India is still in the bottom 20 percent of the contributors to Apple's revenue, and in Apple's reporting is bundled into the Europe region, alongside Africa and the Middle East.

In a couple of years, however, change will accelerate, as evidenced outside electronics retail. India's "Make in India" campaign to get manufacturers to set up base in the country could begin to show tangible results, and the domestic market would be bigger for many premium consumer products. India is projected to overtake the U.S. in 2017 as the largest smartphone market in the world, behind China, by number of handsets sold.

Most of those phones will cost $100 or less, but industry watchers like Bisen are seeing a polarization, with the low-cost handsets at one end and premium phones at the other, and "nothing in between." Apple is expected to increasingly dominate the premium segment in India.
A Genius Bar in Mumbai or Bangalore, then, may be only a couple of years away.
© Copyright IBTimes 2023. All rights reserved.
FOLLOW MORE IBT NEWS ON THE BELOW CHANNELS