Apple Posts Record $52 Billion Fourth Quarter, Preparing iPhone X Release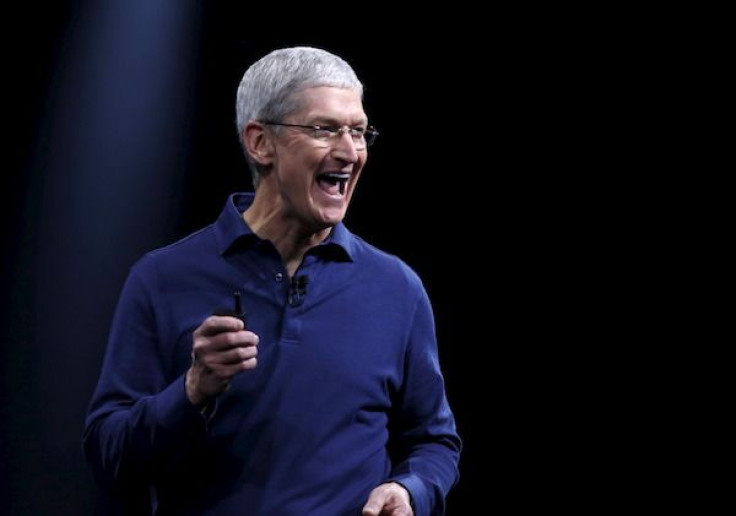 Apple reported on Thursday its best fourth-quarter figures ever, surpassing Wall Street expectations and paving the way for the much-anticipated iPhone X release.
Apple's fiscal 2017 fourth quarter revenue was a record $52.6 billion, a 12 percent increase from a quarter year ago when the company posted a $46.9 billion revenue. Apple reported a quarterly earnings per diluted share of $2.07, a 24 percent increase. Apple share prices increased to record-high levels after the company released the quarter's results, right before the markets closed.
"I couldn't be more excited about Apple's future," Apple CEO Tim Cook said during Apple's earnings call on Thursday.
iPhone 8 Sales
Cook said iPhone sales "exceeded our expectations." Apple released the iPhone 8 and iPhone 8 Plus in September.
"In the last week and a half of September, we began shipping iPhone 8 and iPhone 8 Plus to customers in more than 50 countries," Cook said. "They instantly became our two most popular iPhone models and have been since then."
Apple Watch, Mac and iPad Sales
Apple said the Mac had its "best year ever" with a "strong back-to-school season." The company also said it saw a strong demand for iPad and iPad Pro models. Meanwhile, the Apple Watch had a unit growth of 50 percent for a third consecutive quarter.
Apple Music
Apple is also doing good with its paid subscriptions section (iCloud, Apple Music, etc.), posting all-time record results for services business. Cook said paid subscriptions reached 210 million at end of the September quarter, and an increase of 25 million in last 90 days. Apple Music in particular saw a 75 percent year-over-year increase in subscriptions. Cook said Apple's services business is now "the size of a Fortune 100 company."
International Sales Increase
Apple said international sales accounted for 62 percent of the quarter's revenue. There was a boom in India, where revenue doubled year-over-year, while Apple revenue grew 12 percent from a year ago quarter in China, and 30 percent in Mexico, the Middle East, Turkey, and central and eastern Europe.
Apple's Outlook and The iPhone X
Cook said orders for the iPhone X have been "very strong" and said Apple is "working to get the device in customers hands as quickly as possible."
"The ramp for iPhone X is going well," Cook said about concerns with demand. "Considering it's the best iPhone created and with the advanced technology. We're really happy that we're able to increase week by week what we're outputting. Were going to get as many of them as possible to customers as soon as possible. I can't predict at this point when that balance will happen."
Apple is expecting even better numbers for its fiscal 2018 first quarter.
"We expect it to be our biggest quarter ever," Cook said.
Apple provided the following guidance for the 2018 first quarter:
• revenue between $84 billion and $87 billion

• gross margin between 38 percent and 38.5 percent

• operating expenses between $7.65 billion and $7.75 billion

• other income/(expense) of $600 million

• tax rate of 25.5 percent
Cook added in a released statement:
"We're happy to report a very strong finish to a great fiscal 2017, with record fourth quarter revenue, year-over-year growth for all our product categories, and our best quarter ever for Services," said Cook in a statement. "With fantastic new products including iPhone 8 and iPhone 8 Plus, Apple Watch Series 3, and Apple TV 4K joining our product lineup, we're looking forward to a great holiday season, and with the launch of iPhone X getting underway right now, we couldn't be more excited as we begin to deliver our vision for the future with this stunning device."
© Copyright IBTimes 2023. All rights reserved.
FOLLOW MORE IBT NEWS ON THE BELOW CHANNELS