Apple Questioned By Connecticut, PayPal On User Privacy Issues In Apple Watch, Apple Pay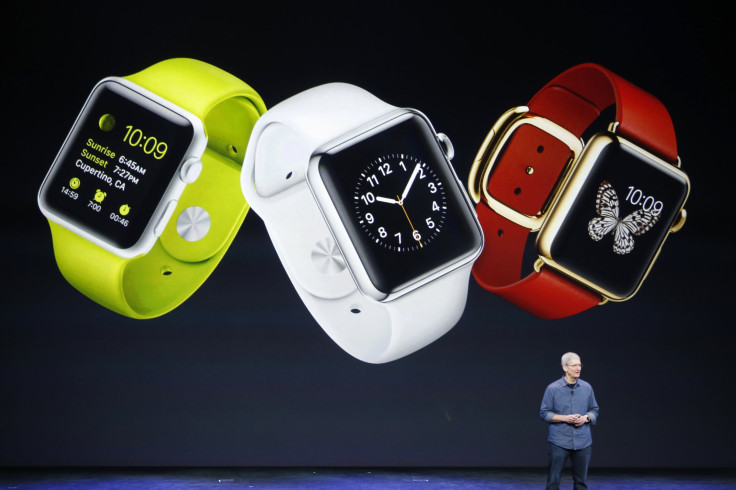 Connecticut Attorney General George Jepsen has asked Apple Inc. (NASDAQ:AAPL), which released the Apple Watch last week, to address privacy issues arising from the use of the smart watch. Jepsen has also sought a meeting with company representatives to understand how the watch will operate.
In a letter sent to Apple CEO Tim Cook, Jepsen addressed several potential issues related to the Apple Watch and asked the company to provide details about user data the new device would collect, and how that information would be stored. Jepsen also inquired about the company's policies on apps that access health-related information.
"I am encouraged by Apple's representations that personal health information will be encrypted on the Apple Watch and that users will decide which applications gain access to their health data," Jepsen said, in a statement. "However, as personal information will no doubt be collected and stored in some way, questions remain, and I look forward to the opportunity to have a discussion with Apple."
Privacy is considered to be a key issue for Apple, which recently launched a mobile payment system called Apple Pay that will require users to provide Apple with confidential information. Apple Pay will be available for the public starting in October.
Some key areas of concern mentioned in the letter include questions about how the company will allow users to store personal information and the company's plans to safeguard such data. The letter also inquires about how the company and the developers of applications for the device will obtain consent from users to share private information, and how the company will ensure apps on the device comply with regulations concerning confidential health information of users.
PayPal Questions Apple Pay Security
PayPal, the San Jose, California-based online payments company, published a full-page ad in The New York Times on Monday, raising concerns about Apple Pay. PayPal used the recent leak of stolen pictures of naked celebrities such as Kate Upton and Jennifer Lawrence from Apple's iCloud to warn consumers of the risks of using such a system.
"We the people want our money safer than our selfies. PayPal, protecting the people economy," the ad's tagline read, according to PandoDaily, which first reported on the PayPal advertisement.
"Nobody can dispute Apple's strong track record, but payments is a difficult area," Rob Skinner, PayPal's senior director of communication, told TechRadar, following the announcement of Apple Pay last week. "It's much more difficult to do payments than to keep a live stream working!"
Apple Pay, which is expected to compete directly with PayPal, supports Near-field communication, or NFC, technology and functions through the Touch ID fingerprint sensor featured in the new iPhone 6 and iPhone 6 Plus. In addition to the latest iPhone models, Apple Watch too is expected to support Apple Pay.
Meanwhile, Cook talked about Apple's thoughts on user privacy during an interview with American television talk-show host Charlie Rose, in which Cook said the company intends to collect as little user data as possible.
"Our business is not based on having information about you. You're not our product," Cook said on the show.
© Copyright IBTimes 2023. All rights reserved.