Pre-Orders For iPhone 6 Top 4 Million, Shattering Previous Apple iPhone Records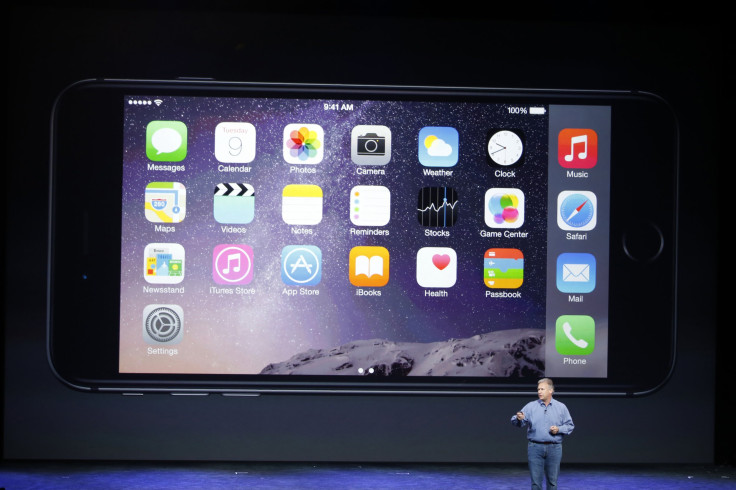 Apple Inc. (NASDAQ:AAPL) announced Monday it set a record for iPhone pre-orders, with 4 million iPhone 6 units and iPhone 6 Plus units sold in its first 24 hours. Despite some technical difficulties due to traffic volume on Friday, iPhone 6 Plus units quickly sold out across all retailers, quickly followed by the iPhone 6.
That's double the number of pre-orders for the iPhone 5, which sold 2 million in 2012 and more than six times the pre-orders made for the iPhone 4 in 2010. While the Cupertino, California, company didn't take pre-orders for its 5s, analysts estimated that the "unapologetically plastic" 5c drew in 2.2 million pre-orders last year, CNET reported.
The massive number of pre-orders puts the iPhone 6 and 6 Plus well on their way to breaking more records as their launch weekend approaches. RBC Capital Markets analyst Amit Daryanani expects Apple to sell 10 million units in its first weekend and says that the company is preparing for demand between 75 million and 80 million for the December quarter alone.
If Apple were to sell that many units this holiday shopping season, it would make the iPhone 6 and 6 Plus launch the largest ever, dwarfing the iPhone 5s and 5c, which sold 9 million in their first weekend and 47.8 million units through December 2013.
While China's 380 million smartphone users are absent this year in Apple's initial iPhone 6 rollout, the company clearly isn't having trouble with piquing customer interest. Following the sellout of iPhone 6 Plus pre-orders, opportunists quickly flooded eBay and Craigslist with pre-order sale offers exceeding $1,500 for the Apple phablet.
Apple will release the 4.7-inch iPhone 6 and the 5.5-inch iPhone 6 Plus on Sept. 19 in the U.S., Australia, Canada, France, Germany, Hong Kong, Japan, Puerto Rico, Singapore and the U.K.
The company will expand its rollout to 20 more countries and territories on Sept. 26. These countries and territories are Austria, Belgium, Denmark, Finland, Ireland, Isle of Man, Italy, Liechtenstein, Luxembourg, Netherlands, New Zealand, Norway, Portugal, Qatar, Russia, Saudi Arabia, Spain, Sweden, Switzerland, Taiwan, Turkey and the United Arab Emirates. Apple expects to distribute the iPhone 6 and 6 Plus to 119 countries by the end of 2014, Apple CEO Tim Cook said during last week's unveiling.
Apple's iPhone 6 officially goes on sale Friday. The iPhone 6 start at $199 and the iPhone 6 Plus starts at $299 with a two-year contract.
© Copyright IBTimes 2023. All rights reserved.
FOLLOW MORE IBT NEWS ON THE BELOW CHANNELS