Apple Watch Features: 10 Really Useful Apps Worth Waiting For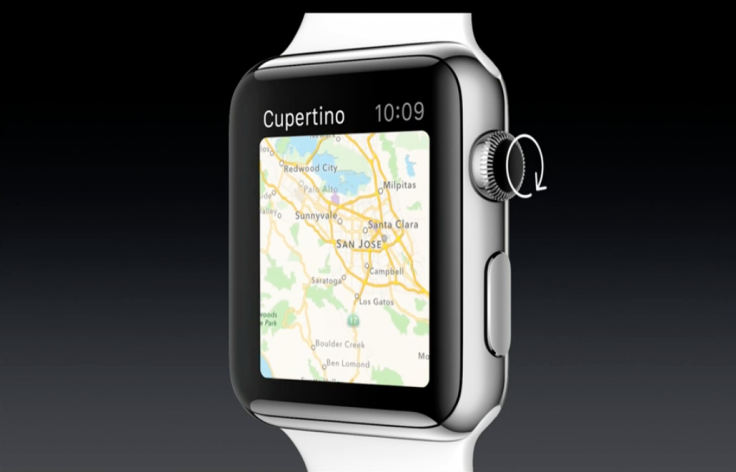 Apple Inc. (NASDAQ:AAPL) is making a number of cool apps for its Watch, like Passbook, Siri and Smart Reply. But, like the iPhone itself, the gadget's fate will be determined by the extent to which it's embraced by hot, third-party developers.
In that regard, Apple Watch is off to a good start. The initial lineup of partners that plan to release apps in time for the device's spring 2015 launch is solid.
Apple Watch can tell the difference between a light "tap" and a harder "force touch," CEO Tim Cook said Tuesday, and it also features a "digital crown," a dial on its side that works like the iPhone and iPad's home button.
Apps built with Apple's Watchkit SDK can take full advantage of those features:
Facebook Inc. (NASDAQ:FB) will have one of the first apps for the Apple Watch. Users can scroll through news feeds with the digital crown, though Apple did not say whether they could also post status updates.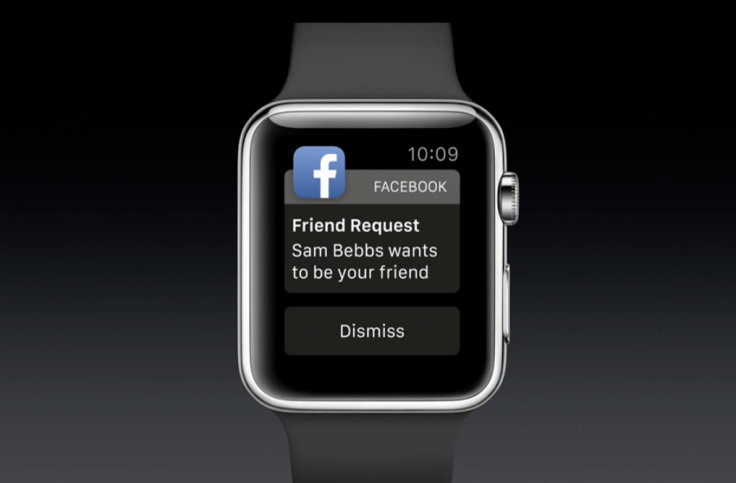 Twitter Inc. (NASDAQ:TWTR) developed an app that allows users to see tweets in addition to a full background image, such as that of their favorite tech reporter's profile. On the Apple Watch, the Twitter app will be able to favorite, retweet and dismiss the 140-character messages.
City Mapper's app stores information about mass transit, including subways, trains and buses. The self-described "ultimate transit app" can also remind Apple Watch wearers to get off when they have reached their stops, using location information from the iPhone's GPS.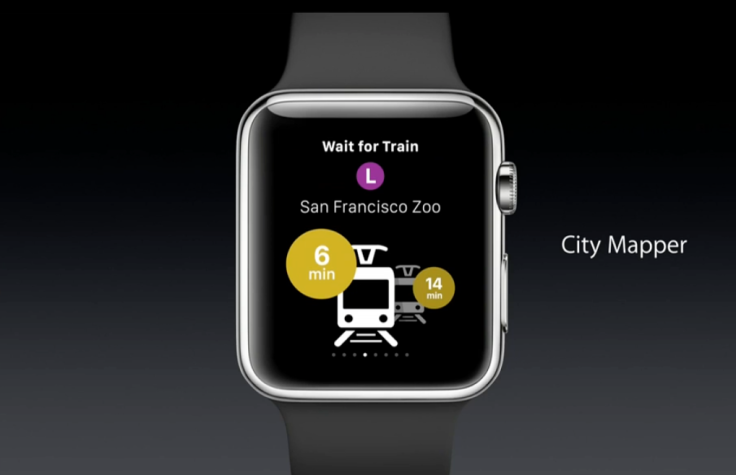 German automaker BMW has an app that allows Apple Watch users to see how much charge is left in their electric vehicles, and can also help navigate them to their car. Tesla Motors (NASDAQ:TSLA) seems to have missed the boat on the Apple keynote.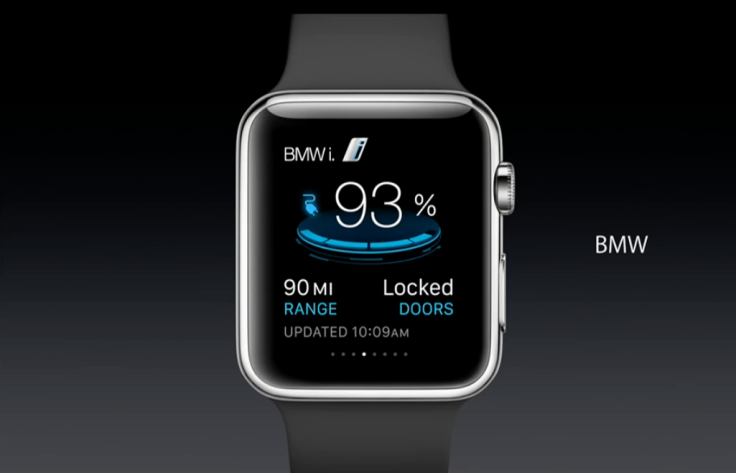 The Honeywell app for the Watch will allow those who own the company's thermostats to change their home temperature from their wrist. Google Inc.'s (NASDAQ:GOOGL) competing Android Wear platform also allows smart watches to control their Nest thermostats, which the search giant itself owns.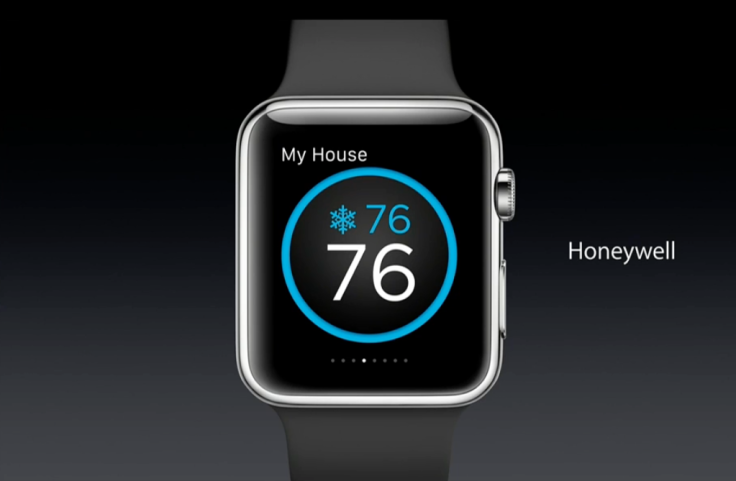 As far as smart home's go, lighting switch and dimmer manufacturer Lutron released an Apple Watch app that allows users to control their lights.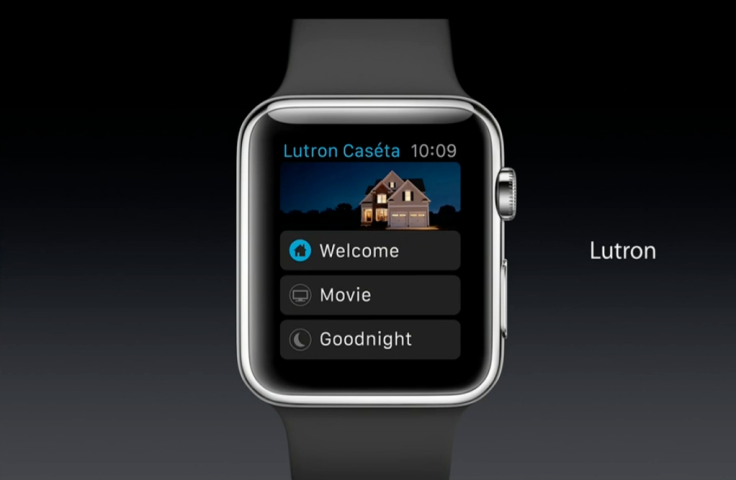 While Apple's own fitness and health apps will monitor and suggest fitness goals, and offer gamified rewards in the form of badges, the Watch will also share fitness data with third parties like Nike. The shoe giant's app lets Apple Watch owners challenge their friends to a race, and see how far they have traveled.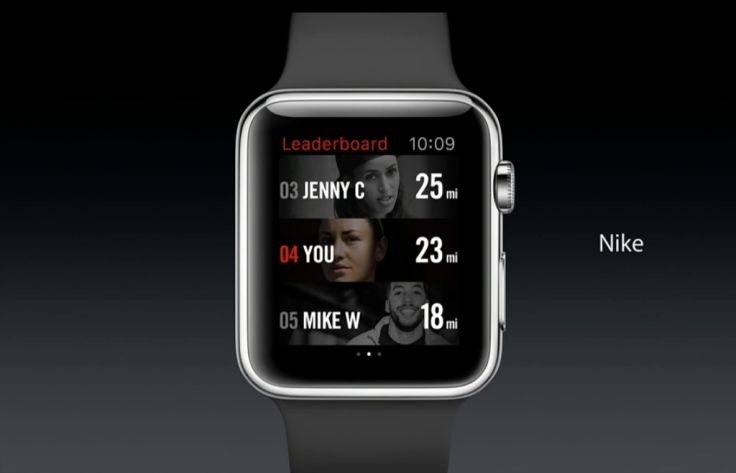 American Airlines Inc. (NASDAQ:AAL) created an Apple Watch app that works by touch, helping passengers check-in to flights. It also lets them collect their bags.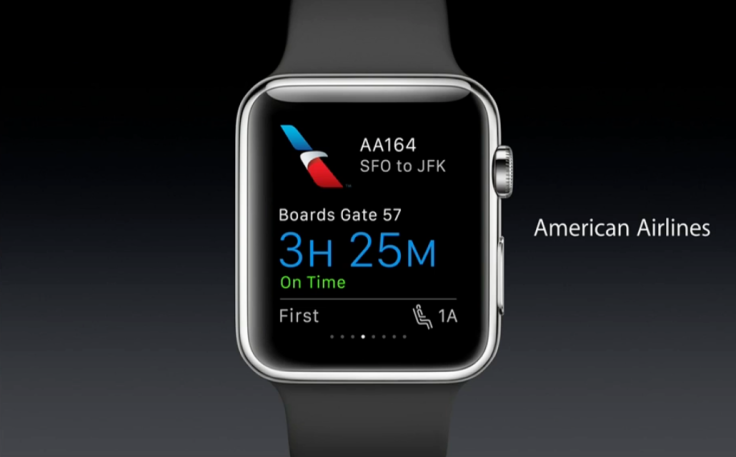 Starwood Hotels, which also owns W Hotels, created an Apple Watch app that allows wearers to unlock their hotel room door by waiving their Watch in front of it. When this feature was unveiled at the keynote, the crowd cheered, and we can imagine why. Have you ever tried to swipe a keycard while carrying your luggage?
Major League Baseball was the sole sport to announce an Apple Watch app that would provide real-time scores. Here's hoping the NFL, or ESPN for that matter, get to work by next spring.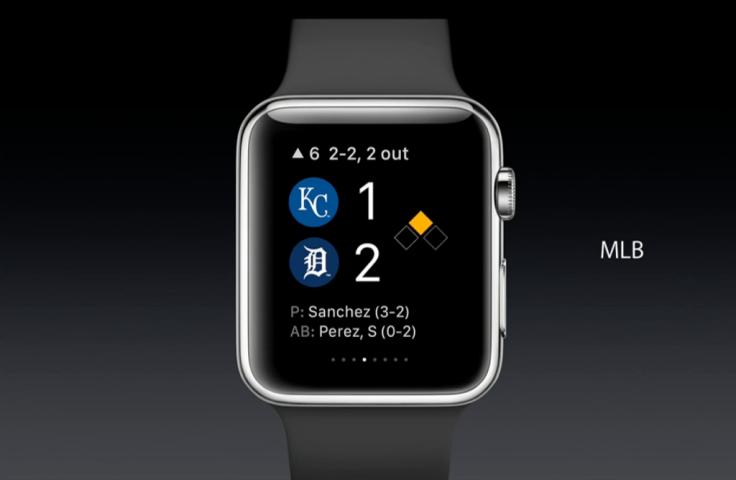 Pinterest, the digital scrapbooking site, developed an Apple Watch app that's able to remind you when you're near a "pinned" site, and also give walking directions to it. Apple did not say whether users would be able to "pin" images or other content from the Watch app.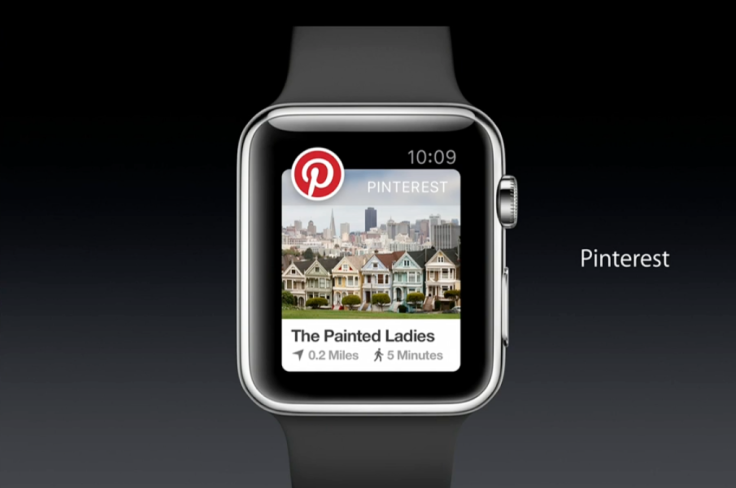 © Copyright IBTimes 2023. All rights reserved.
FOLLOW MORE IBT NEWS ON THE BELOW CHANNELS