Apple Releases ARKit 3.5 Just In Time For New iPad Pro
KEY POINTS
Apple has just released the new 2020 iPad Pro with LiDAR scanner
The tech giant also released a new ARKit version designed for the new iPad Pro
The new device and ARKit version are seen to allow users to enjoy improved AR capabilities
Apple has released a new ARKit version that will allow users and developers to make the most of the new iPad Pro's LiDAR scanner at the back.
Cupertino tech giant Apple has just released the new 2020 iPad Pro model, which features a new camera setup at the back. The new device features the addition of a LiDAR scanner – a new sensor that will allow the iPad Pro to accurately detect objects and surfaces and determine whether they are moving or not. This is seen to give the iPad Pro heightened augmented reality capabilities.
Aside from releasing an iPad Pro with a LiDAR scanner, Apple has also released a new version of its augmented reality kit, ARKit 3.5, 9To5Mac reported. The release of the new version is meant to coincide with the release of the new device.
In a post on its developer site, Apple said the new ARKit version will allow users to "[take] advantage of the new LiDAR Scanner and depth-sensing system on iPad Pro to support a new generation of AR apps that use Scene Geometry for enhanced scene understanding and object occlusion." The company introduced a few major changes to the ARKit version so that users can make the most out of it:
This feature shows iPad Pro users how the LiDAR scanner works to improve the device's understanding of the real world around it. It allows users to create an accurate topological map of any space, complete with labels identifying floors, walls, ceilings, doors, windows and seats. It also allows for object occlusion as well as physics that will make virtual objects behave like they're real.
The iPad Pro uses its LiDAR scanner to determine surfaces without the need for scanning. This will allow users to place AR objects on any real-world surface without having to wait for the device to scan for existing surfaces.
Improved Motion Capture and People Occlusion
The new ARKit version allows for more accurate height estimation in Motion Capture and more accurate depth estimation in People Occlusion. This means creating AR environments, complete with people and objects in play, will be easier and more fun to do.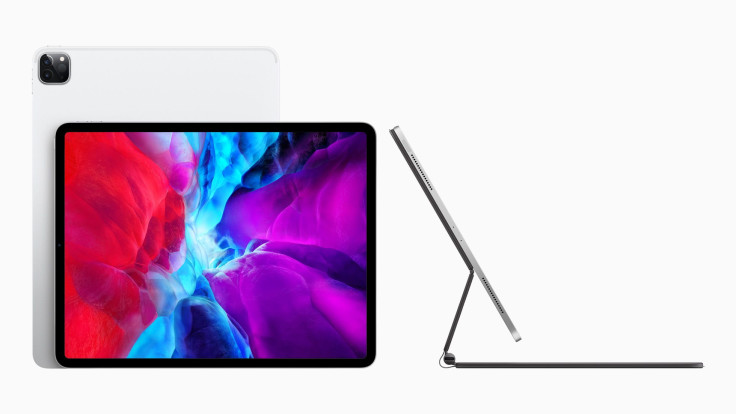 © Copyright IBTimes 2023. All rights reserved.