Apple Responds To OS X Yosemite Privacy Concerns, But Not Safari Snooping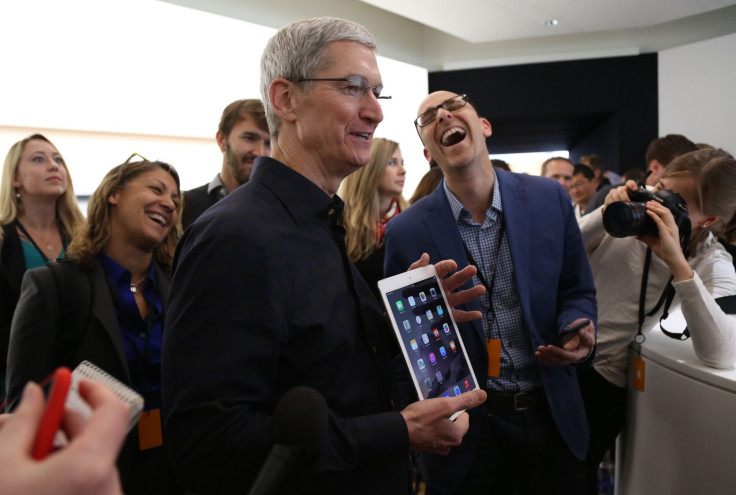 Apple Inc. responded to revelations yesterday that recent updates to its products began tracking users' search queries as well as their location data, claiming it was "absolutely committed to protecting our users' privacy." The iPhone-maker said it collects a small amount of information that does not personally identify its users, but critics say that it still has not addressed concerns raised by its default collection of search terms within its Safari Web browser.
Apple incorporated several new data collection methods into the latest updates to its iPhone and Mac software. They include Spotlight Suggestions, a new feature in the iPhone's iOS 8.1 software that offers "predictive," or autocomplete for search terms, much like Google Inc. does in with its search engine.
"For Spotlight Suggestions we minimize the amount of information sent to Apple," the company said in a statement. "Apple doesn't retain IP addresses from users' devices. Spotlight blurs the location on the device so it never sends an exact location to Apple. Spotlight doesn't use a persistent identifier, so a user's search history can't be created by Apple or anyone else. Apple devices only use a temporary anonymous session ID for a 15-minute period before the ID is discarded."
Apple's data collection through its "Spotlight Suggestions" on the iPhone mirrors its methods on OS X Yosemite's "Spotlight" for the Mac. While enabled as default, both features can be turned off by users. Until customers disable the data collection features, Apple collects their search queries and location data whenever they search using the products, while also passing that data on to Microsoft Corporation's Bing search engine.
"We also worked closely with Microsoft to protect our users' privacy. Apple forwards only commonly searched terms and only city-level location information to Bing. Microsoft does not store search queries or receive users' IP addresses,"Apple said. "You can also easily opt out of Spotlight Suggestions, Bing or Location Services for Spotlight."
The company includes an in-depth explanation of how it collects user information during Spotlight searches on the Mac, but does not provide the same explanation for its method of collecting every search query made in its Safari browser's address bar, no matter what search provider that users select. Dr. Kevin Du, a Syracuse University professor of computer science, told International Business Times on Monday that the policy changes reflect Apple's attempts to collect that same kind of data about its users as Google does.
"I pay close attention to privacy settings and only found 2 of the 3 places I had to disable sending my searches and location to Apple," Barton Gellman, author and member of progressive thinktank The Century Project said on Twitter. "Apple does a great job since iOS 7 of asking whether I want to share location with other companies' apps. Should do that with its own."
© Copyright IBTimes 2023. All rights reserved.