Apple Automatically Collects Safari Searches, User Location In OS X Yosemite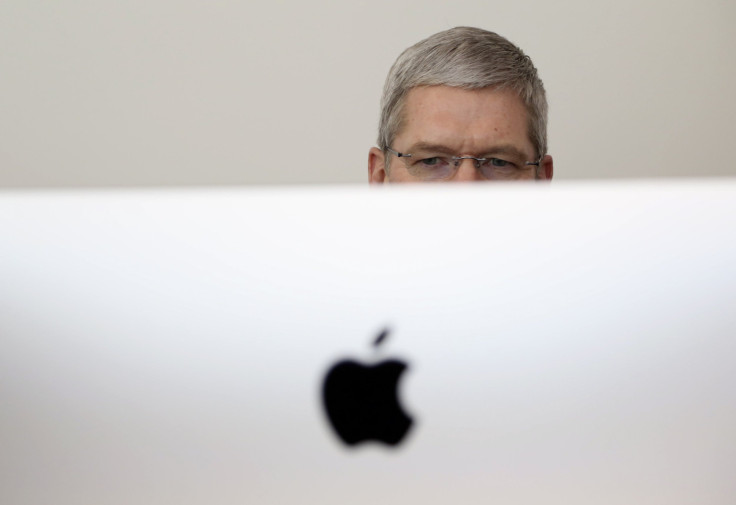 Apple Inc. began collecting any search term entered into the address bar of its Safari Web browser with a major update it began distributing on Thursday, according to multiple experts who have examined the code. In addition, Apple is collecting the location of users who conduct a search as well as those queries in the "Spotlight" search function in OS X Yosemite, a fact experts say it has buried in a lengthy terms of service.
Yosemite users realized over the weekend that Apple also sends any search made through Safari's address bar back to its own servers, no matter what search provider its users select. Apple collects every search query entered into its updated Spotlight feature by default, which looks for results on a user's computer as well as in Web results. The new feature also collects the user's location information, requiring those who want to opt-out to turn off related settings in both Spotlight and the Safari browser.
Apple's new data collection methods are not undertaken with its users' "clear and conspicuous" consent, according to Dr. Ben Edelman, associate professor at the Harvard Business School. He told International Business Times that Apple's method of informing customers by mentioning the new data collection policy in a "hidden" disclosure was not in step with what it recently told customers.
"The idea that [Safari] would collect this data no matter what you have as your default search engine is particularly ironic in light of Apple's recent comments on customer privacy," Edelman said. "These actions seem particularly incongruous to that."
Apple recently has made a number statements in regards to its "respect" for users' privacy after enabling default encryption into its latest iPhone and iPad. The move followed the online distribution of a number of iPhone photos stolen from celebrities' iCloud accounts, the company's online storage service, but was planned prior to the scandal.
"[W]e respect your privacy and protect it with strong encryption, plus strict policies that govern how all data is handled," Apple CEO Tim Cook said in a recent letter to customers on privacy policy. "We believe in telling you up front exactly what's going to happen to your personal information and asking for your permission before you share it with us. And if you change your mind later, we make it easy to stop sharing with us."
Apple has the feature turned on by default in its search engine, and most of its users will not understand the kind of data collection that's then being conducted or how to stop it, according to Dr. Eric Burger, a computer science professor at Georgetown University. As technology companies recognize the value in information about their users, they increasingly collect it to improve their products or advertisements, he said.
"This isn't out of the ordinary, but that doesn't make it right," Burger said. Apple did not respond to multiple requests for comment on the matter.
Experts say that the iPhone manufacturer is attempting to capitalize on its popularity as it begins to collect the kind of user data that Google and others have made profitable, but not in a way that's particularly open and honest to its users. In fact, it's a "privacy nightmare," according to Dr. Kevin Du, computer scientist and Syracuse University professor.
"This data is very valuable, and as Apple is competing with Google on many fronts," Du said, "this is one area where they can break into into [the big data] business. But that's just the wrong way to do it."
Web browsers in a number of existing operating systems do not currently send a user's search anywhere other than the intended search engine, Dr. Du said, having conducted extensive research on the subject. The only time a search that intended for Google or Bing would go to a third-party was when browsers were infected by Spyware or otherwise compromised, he said.
Apple's new policy was first identified by GitHub user and Plausible Labs CEO Landon Fuller, who created a software designed to block the data collection. He also created a website to distribute the software. "Mac OS X has always respected user privacy by default, and Mac OS X Yosemite should too," Fuller said on the site. "Since it doesn't, you can use the code to the left to disable the parts of Mac OS X which are invasive to your privacy."
There are also alternative web-browsers for OS X Yosemite, such as the Mozilla Foundation's Firefox web browser. The company said in a statement that it "does not automatically send search queries to Mozilla."
© Copyright IBTimes 2023. All rights reserved.