Apple Sued Over Apple Watch Exercise Monitoring Technology Infringement Claims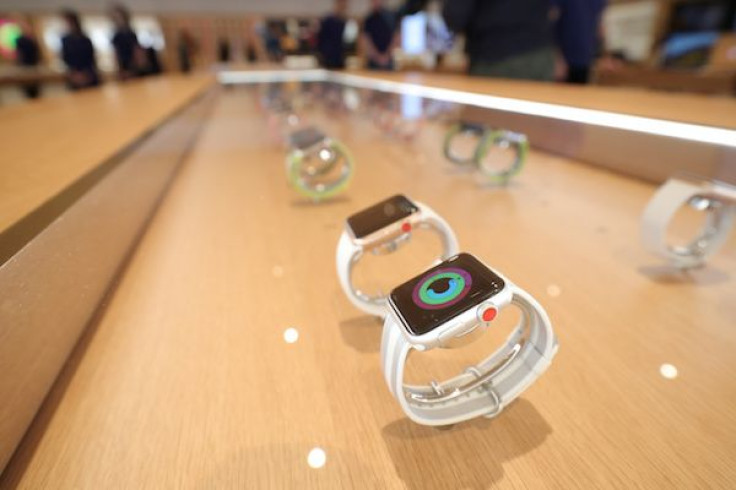 Apple has been slapped with a lawsuit claiming that its Apple Watch smartwatches infringe a licensed exercise monitoring patent. The plaintiff, however, was identified to be the serial patent troll who has sued the Cupertino giant for a couple of times now.
Last Friday, Uniloc filed a patent infringement case against the iPhone X maker in the state of Texas. The single count lawsuit reportedly alleges that Apple's smartwatch devices infringe patent 6,736,759 entitled "Exercise Monitoring Systems and Methods." According to Patently Apple, the patent lists Jack B. Stubbs as inventor.
In the court documents, Uniloc maintains that it is the "exclusive licensee" of the patent, so it has ownership over all the substantial rights including the right to grant sublicenses, among others. The lawsuit specifies that the "Accused Infringing Devices" are the Apple Watch Series 2, Apple Watch Series 3 and the Apple Watch Nike+ models.
"Apple imports, offers for sale, and sells in the United States electronic watches that incorporate components to monitor and display the device's location (GPS) and human exercise activity, such as distance traveled. Using watchOS, such devices can be paired to allow a first user to share exercise information wirelessly with a second device," a piece of the lawsuit reads. "Apple has infringed, and continues to infringe … by making, using, offering for sale, selling and/or importing the Accused Infringing Devices."
Uniloc is already known to be a serial patent troll who frequently targets Tim Cook's company. Last summer, the firm filed a lawsuit against Apple over the Messages app. This past April, the same company filed a legal complaint against iOS 7's Frequent Locations feature. Uniloc has also sued Apple for concerns pertaining to AirPlay, Auto Dialing and battery charging.
Meanwhile, Samsung's biggest rival could really be in trouble after it was revealed last week that it was hit with a lawsuit over an existing Animoji trademark. Apparently, Apple's term for its new 3D animated emoji-style characters on the iPhone X may not be its original creation after all. A lawsuit filed by law firm Susman Godfrey LLP claims that its client, Enrique Bonansea, has a 2015 trademark for Animoji.
The Recorder learned last week that Bonansea, a U.S. citizen living in Japan, came up with the term Animoji in 2014 and registered it a year later with the United States Patent and Trademark Office for his company Emonster k.k. Bonansea has a messaging app named Animoji that's available in the iOS App Store since 2014. The app basically allows users to send animated texts.
In the lawsuit, it was revealed that Apple was fully aware of the existence of Bonansea's messaging app, since the company has even attempted to buy the trademark ahead of its big press event for the iPhone X and other products. "Indeed, Apple offered to buy Plaintiffs' mark but was rebuffed. Instead of using the creativity on which Apple developed its worldwide reputation, Apple simply plucked the name from a developer on its own App Store," a portion of the lawsuit read.
"This is a textbook case of willful, deliberate trademark infringement. With full awareness of Plaintiffs' ANIMOJI mark, Apple decided to take the name and pretend to the world that 'Animoji' was original to Apple … Apple could have changed its desired name prior to its announcement when it realized Plaintiffs already used ANIMOJI for their own product. Yet Apple made the conscious decision to try to pilfer the name for itself--regardless of the consequences."
© Copyright IBTimes 2023. All rights reserved.