Apple Watch Price Half-Off For Employees, Tim Cook Says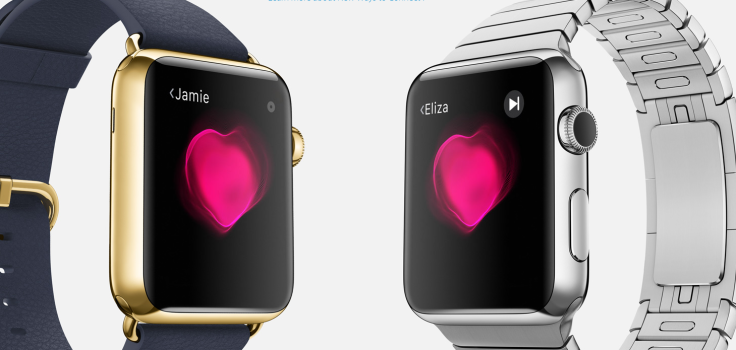 Apple Inc. will sell the Apple Watch to employees for half price when the wearable is released April 24. CEO Tim Cook sent a memo obtained by Apple blog 9To5Mac that details the employee discount on the forthcoming smartwatch.
In the memo, Cook thanks employees for their hard work as Apple updates its retail stores in advance of the Watch's release, which he has called "our most personal product ever." The Apple Watch's price begins at $349 for regular consumers while the 18K-gold Edition will cost upwards of $17,000.
The steel Apple Watch and aluminum Apple Watch sport will be 50 percent off for Apple employees from now until 90 days after the devices are available for pre-order. The higher-end gold Edition will be discounted only $550.
Apple has an inconsistent history of offering employee discounts -- while it gave away the first iPhone model to much of the company, the original iPad was not discounted at all. The memo notes the discount will be extended to Apple employees on a global basis when Watch pre-orders open.
The Cupertino, California, manufacturer is asking consumers to make appointments to try on the Watch, starting Friday at more than 400 Apple Stores across the country. The memo also reveals since the company's App Store began accepting apps for the Watch, more than 1,000 have been submitted.
© Copyright IBTimes 2023. All rights reserved.